Tabletop Crowdfunding Round-Up JULY 17th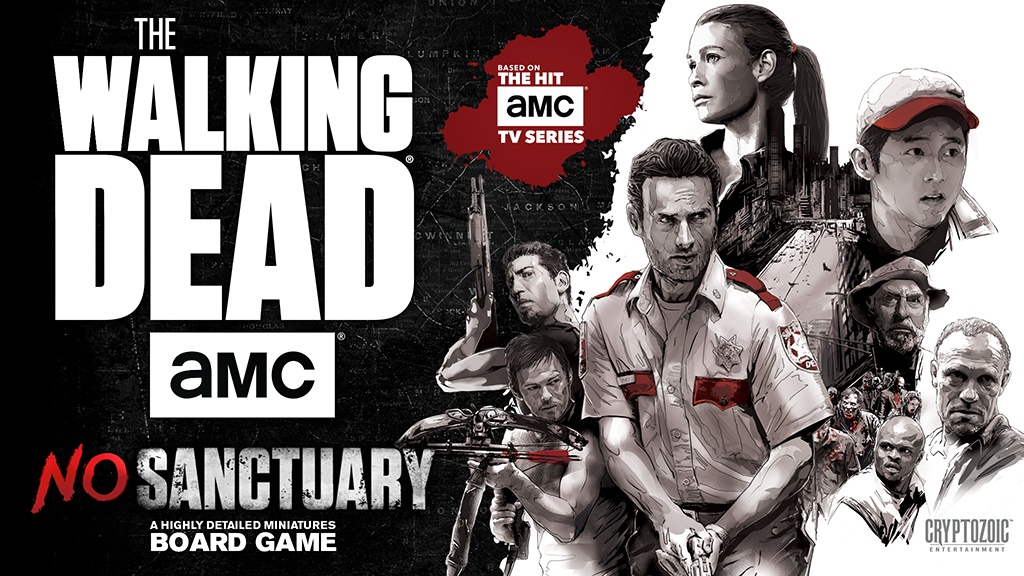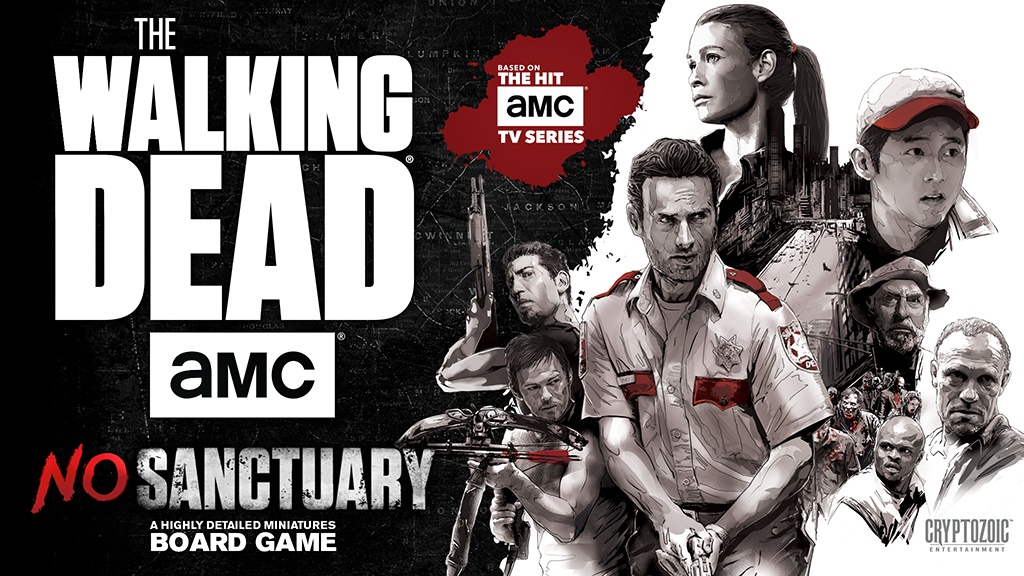 The Walking Dead, mecha battles, evil dwarves, and WWII- Come check out this week's Kickstarter highlights!
We have another week full of board, card, and miniature games on Kickstarter, so let's dive right in like responsible adults and spend all our money!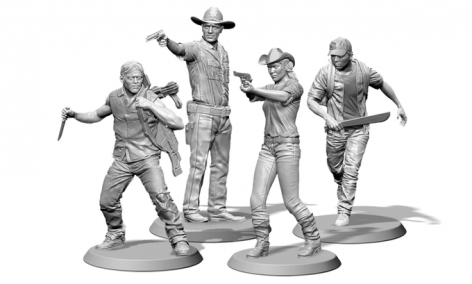 Perhaps the biggest Kickstarter to launch this week was The Walking Dead: No Sanctuary, a cooperative miniatures board game for up to 4 players. This survival game seeks to recreate the group dynamics of the TV series, with one player taking the role of group leader. Each player has a hidden agenda, and will need to carefully balance their personal motives with the needs of the group. Your group's morale plays a major part in the game, and can degrade as other players defy the leader and tensions mount. A very basic, no frills copy of No Sanctuary without miniatures costs $40. The $125 pledge comes with all the miniatures, including Kickstarter exclusive alternate sculpts, the first expansion, and all relevant stretch goals.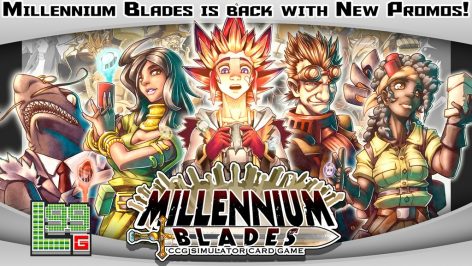 Millennium Blades is a card-driven "CCG Simulator" board game inspired by Yu-Gi-Oh. The game was successfully Kickstarted some time back and quickly sold out everywhere when the retail version hit. This Kickstarter seeks to offer another print run of the popular game, with new expansion packs for existing fans. Millennium Blades simulates the entire CCG experience as players buy, sell, and trade cards, construct their decks, and compete to become the world champion. If you've never played Millennium Blades then you can jump into the action for $80, with a $50 tier if you just want the expansions.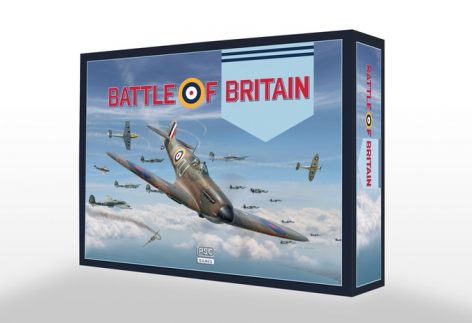 TSR's classic Battle of Britain is getting a modern update curtsey of the Plastic Soldier Company and Richard Borg. This remake promises to keep many of the original's core mechanics while streamlining the dogfighting rules. New rules are being introduced as well, such as ace squadrons and new missions for shorter, standalone sessions. PSC has created a range of 1/300th scale plastic planes for the game, including Spitfires, Heinkel 111s, Bf 109s, Hurricanes, Stukas, and more. You can buy a copy of this reboot for £55/$72, with bundles available that include other PSC games like The Great War, Quartermaster General, and Hold the Line.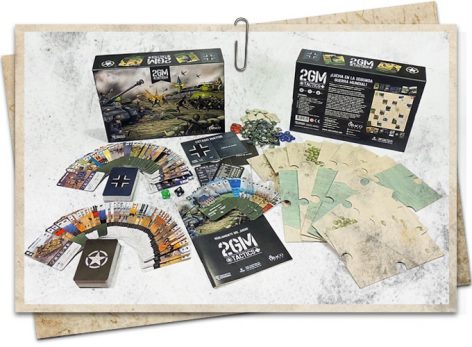 On the subject of WWII, Spanish company Draco Ideas has turned to Kickstarter to fund an English edition of their popular wargame 2GM Tactics. Players construct decks representing units and tactics from their nation of choice and recreate major WWII battles on their tabletop. The base game includes the US and Germany, with expansions focused on the African and Eastern fronts that add the UK, Italy, the USSR, and additional German reinforcements. The base version costs $37, with a $83 pledge that includes everything.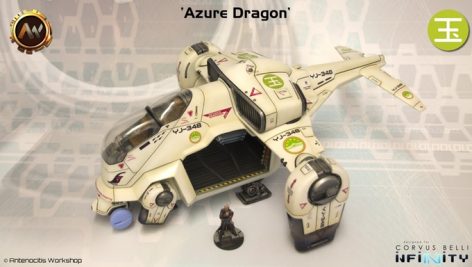 Infinity players have probably heard of Antenocitis Workshop and their products before. This officially licensed Corvus Belli partner is currently on Kickstarter with their latest massive Infinity project. The Azure Dragon is a resin Yu Jing dropship terrain feature, and the first in a line of faction-themed aerial transports. With the new Red Veil starter coming soon, the Azure Dragon is coming just in time to insert some Yu Jing special forces onto your tabletop. The Azure Dragon's first production wave is rapidly running out of pledges, so act fast! Faction-themed decal sheets are also available.
Subscribe to our newsletter!
Get Tabletop, RPG & Pop Culture news delivered directly to your inbox.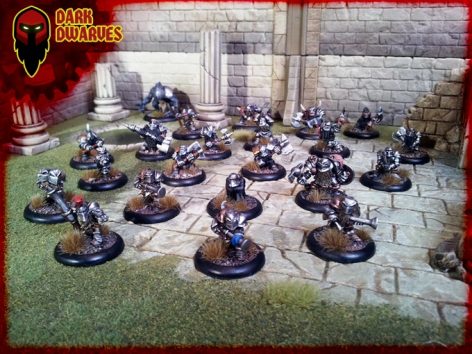 With all the fantasy battle game rule sets flooding the market in the wake of WFB's transition to Sigmar, gamers everywhere are bound to be on the lookout for cool miniatures for their armies. Macrocosm has taken to Kickstarter to fund their Dark Dwarves, which should look great in any 9th Age or Kings of War Abyssal Dwarves army. These evil stunties come equipped with everything from great axes to mortars and rocket launchers. Rounding out the army are a variety of enslaved beasties, including trolls and troggs. The pledges go all the way up to £200/$268, depending on how many dwarves you want.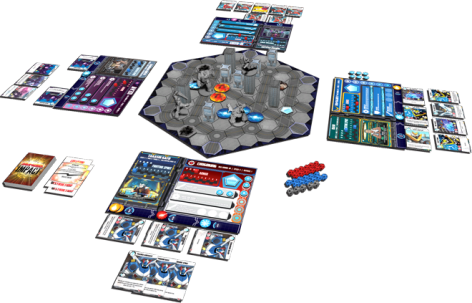 Finally we come to Giga-Robo, a card-driven miniatures board game about anime-inspired giant robot combat for up to 4 players. Players choose their combination of pilot and mecha, then build a small deck of cards that represent their attacks and special abilities. This is when the mayhem begins, as players beat the crap out of each other in a fully destructible city board complete with skyscrapers and high rises. Giga-Robo's roster currently includes four pilots and four robots, with a fifth Kickstarter exclusive pilot and several expansions planned if the stretch goals are met. Grab your copy of the game for $70.
Not interested in any of these Kickstarters, or just want even more games? Check out the campaigns for Rise of the Robotariat, Rampaging Jotunn, Martial Art, Ktizo, and Overseers before they end.
Which of these Kickstarters are you interested in?