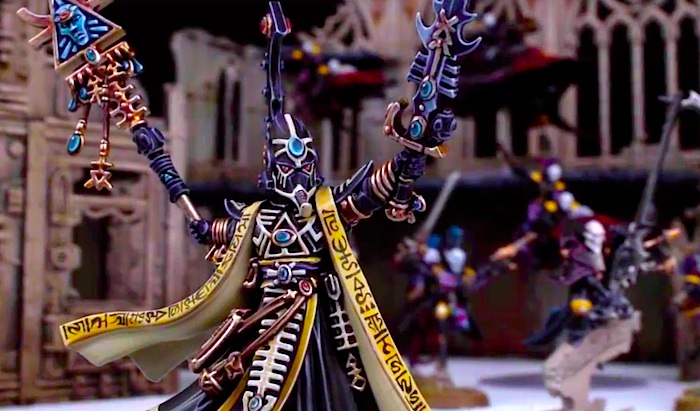 Games Workshop focuses their lens on Eldrad and his machinations – But will Fate bend to his will?
Eldrad has been a popular (if polarizing) figure for a long, long time. There was a moment in 40k history (at least in competitive play) when the Eldar's most ancient and renown Farseer was in every Eldar List. We joked about how spry he was for such a long-lived Eldar. He took a back seat in more recent editions but now with a fancy new model and the new Death Masque boxed set on the way he's back and ready to play!
via Games Workshop (Warhammer 40,000 Facebook)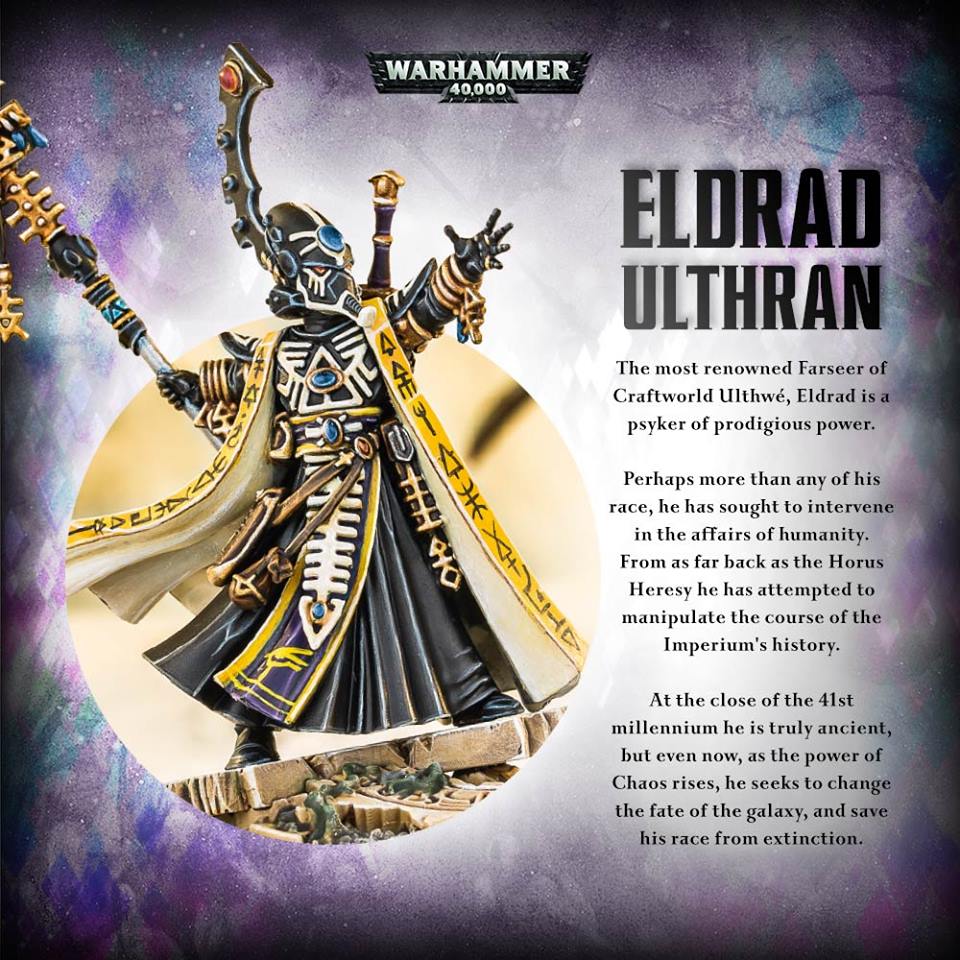 "Eldrad is just one of the intricate new kits included in the Death Masque box set."
Eldrad has been around for a long time. His old model was about due for a re-sculpt if we're honest. Here's a look at this old model for comparison sake: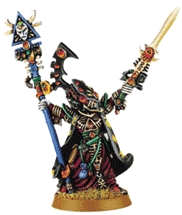 Also, anyone else notice this new model has an option for the Sword or open hand? Nice touch. But my point was Eldrad is old, he's even "died" once before – but that has sense been retconned away.
After reading the Prophecy of the Hidden Path and the follow-up about the repercussions of recent events it's clear that the Eldar are making moves. Eldrad is up to something Death Masque's narrative is going to make an impact. He was called out as a key figure in this up coming event and who really knows what he's planning on doing.
Does he have a plan to deal a final blow to Slaanesh? That is what the prophecy hints at…But at what cost? It's fairly evident that the Eldar are only interested in their own survival and they aren't afraid to sacrifice other races to save their own pointy-ears. What will the Deathwatch role be in all of this? If they stop Eldrad are they dooming the rest of the galaxy in the process?
My biggest question is this: If Eldrad is the Savior of the Eldar, what is he to the rest of the Galaxy?
To Learn more about the history of Eldrad check out our sister site Lexicanum:
What's your theory? What is Eldrad planning to do and how is that going to impact the rest of the Galaxy?