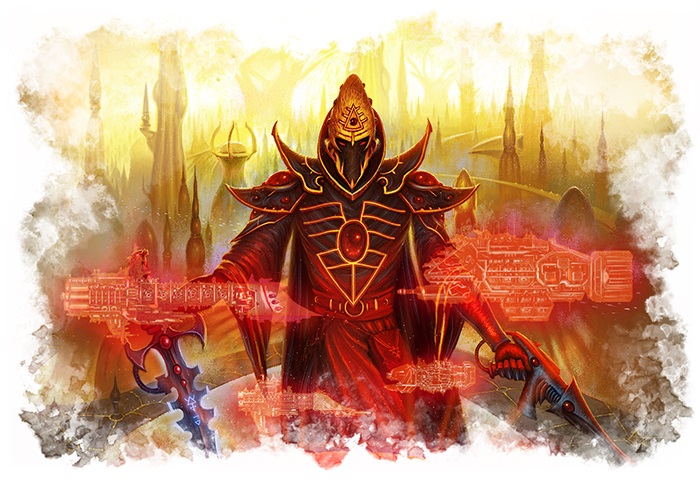 Games Workshop teases things to come in the Warhammer 40,000 narrative…
via Games Workshop (Warhammer 40,000 Facebook)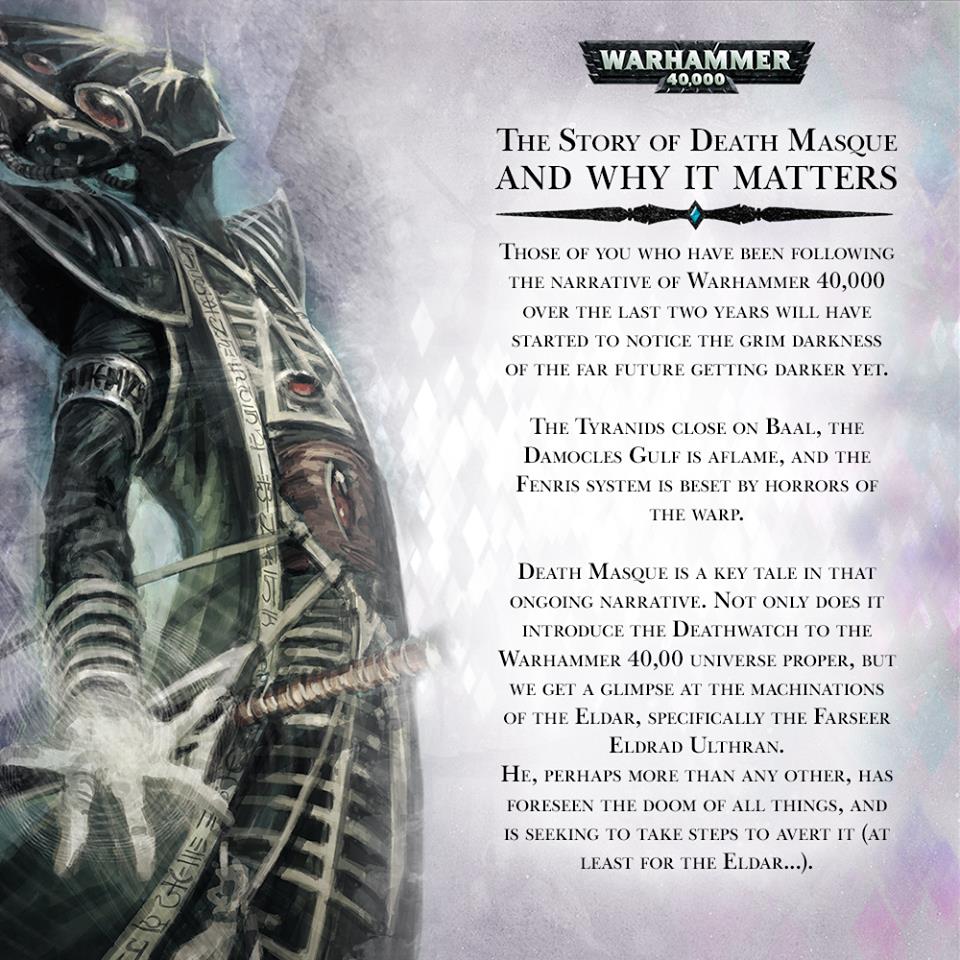 The story of Death Masque marks the start of something huge for Warhammer 40,000.
If you're a fan of the lore and background of the 41st millennium, take note.
The post also has a link back to the Death Masque boxed set which is currently up for pre-order. They story so far is added here for completeness:
Eldrad Ulthran, the most skilled of the Eldar's prophets and one of the most powerful psykers in the galaxy, whose existence has spanned ten millennia, has put into motion a series of incredible events. Descending upon the planet of Port Demesnus, his intention is to seize its crystal moon, Coheria, for a forbidden ritual capable of awakening a slumbering god…

Watch Captain Artemis – born into violence, recruited into the Mortifactors, his talents in the art of detecting and slaying the merest hint of xenos taint saw him plucked from his Chapter and sworn to lead Kill Teams of the Deathwatch. The first to respond to the distress signals from Port Demesnus, and the first to realise Eldrad Ulthran's motives, he has diverted his strike force to Coheria.

The battle for this moon, and the events that transpire, will send shocking reverberations throughout the galaxy.
"The Tyranids close on Baal, The Damocles Gulf is aflame, and the Fenris system is beset by horrors of the warp" and now the Eldar are moving on to the planet of Port Demesnus to awaken a slumbering god. Things have been slowing moving toward something BIG for the Warhammer universe and the pieces are finally starting to come together.
GW has been dropping hints about the Eldar's part all last week and now we see this new teaser. I'm personally really excited to see the story get nudged ever so slightly forward and I hope the pay off is worth the patience!
What do you think is coming for the Warhammer 40,000 universe?