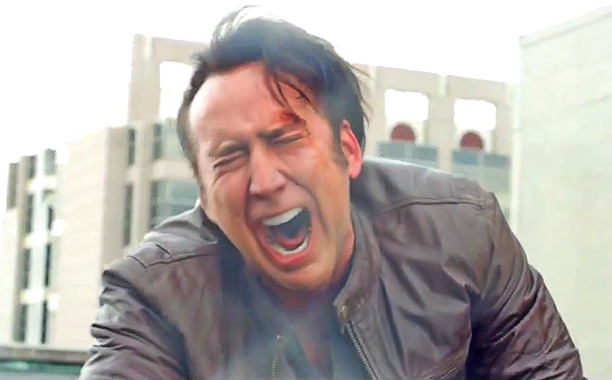 Everyone needs to read this. Pimpcron has figured it out.
Well howdy ya'll! You're favorite rootin-est, tootin-est cattle herder, Pimpcron is back to give you some advice, ya little buckaroos. So grab a hot can of beans off the fire and sit back under the stars while I fix the anger problems in your life.
What Makes Us Mad?
Man, if you've played this game for any amount of time, you have at least one story where you flew into a rage and started choking your opponent. It happens. I'm not here to judge. Anything from bad rolling, to being out-maneuvered by your opponent, to playing against Eldar can make you fly into a rage. It is a heavily-tread topic. So what can you do about it?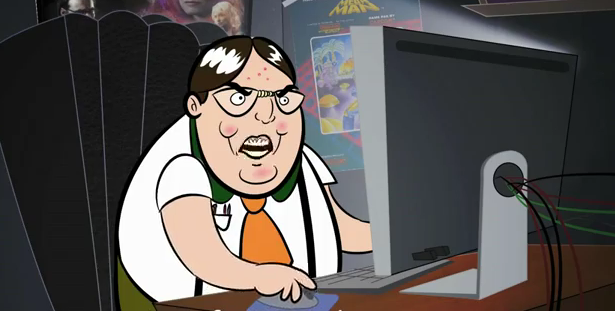 I mean, what sets us off besides BoLS comments.
How To Keep From Getting Mad Playing 40k
Well for starters, you can only enjoy this game when you're winning. Everybody knows that. So my first advice is to look up tournament-winning lists on the internet and go buy just those models. Don't bother with painting them and they don't even need to be assembled properly. The hobby aspect of this game is for losers anyway. Matter of fact, intentionally don't add the special weapons on the models so that they can be whatever equipment you need from turn to turn. Your opponent won't remember if that was a Melta Gun last turn or a Flamer, but when you're being assaulted you better believe that it's a Flamer! It's kind of like the cup-game street people play, if you mix the models around when you move them, it will confuse your opponent.
So once you have that list of empty-handed soldiers, you need to find a game. Head to wherever the local nerd watering hole is, and follow my example to the letter to win your games: Put a smile on your face. Make a joke about unbalanced codices or how badly your dice roll. Ya know, connect with the gamers and lull them into a false sense of security. Tell them all about how you love fluffy games and if they mention the words "Meta-gaming" or "Net-Listing" just furrow your brow like you have no idea what those are. That is, despite having that exact type of volatile concoction in your army transport.
"Oh my goodness! I'd never do that. What a jerk thing to do."
Then you pick the youngest looking gamer there, and offer to play. Make up a story about how you suck at the game and you think your dice only have "1's" printed on them. Hardy-har-har. Depending on what army you brought, try to avoid rolling for a mission and just ask to play one that suits your army's style. Then when you deploy your eight Wraithknights or whatever it is you're playing, tell him how you don't know how good these are. You just bought them because they looked really fun to build and paint or something. Then proceed to bash in his metaphorical face with a couple pounds of plastic.
Of course you won't be allowed back in that store for a while, but that's why you move on down the line to the next store next week with the same cover story. You're like the 40k version of the Hulk in the 1970's show. Always walking down the road to the next gaming store, leaving a path of destruction and broken dreams behind you. And that's how you keep your cool, by bathing in the tears of the innocent. Oh, I almost forgot, you have to buy a pool and actively collect your opponent's tears.
DAMMIT! I just woke up at my computer with a half-written article in front of me. I'll have to get my meds increased. I've been sleep-blogging again. Well let's see, what's the topic? Ah, keeping your cool in Warhammer. Okay, so this is how you really keep your cool in 40k: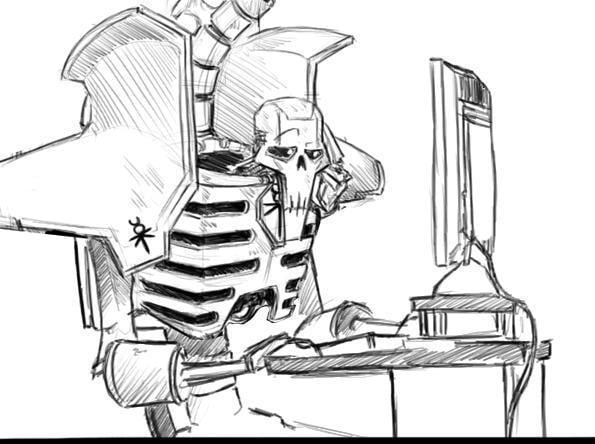 It happened again. (sigh)
How To Really Have Fun in Warhammer (Seriously)
Of course all good things in life usually have planning before hand. So if you want to have a good game, there is a lot of prep work. Be careful who you are playing, try to avoid "that guy" who you can't have fun with. Discuss your lists or at least agree in general how competitive you plan to be. You should show each other your lists before hand and make sure both players have a counter to each other's nonsense. You should both agree on the mission and set up terrain together, etc. All of these are good points, but not my main point.
Remove Yourself From The Game
Okay so this is what I've found in order to stay calm and have a fun game no matter what happens. It may seem counter-intuitive but you need to separate yourself from the game and treat it as if you are watching a movie about your army. In real life, sometimes things just go wrong on the battlefield. You could have the most experienced soldiers, and they might "roll all 1's". So if you remove yourself and watch it as an inter-active story unfolding, you won't get so mad when dice crap out on you. It isn't a failure on your part that you rolled badly, or made a bad decision, or got caught in a trap. It was the nameless leader of the army who did all of that.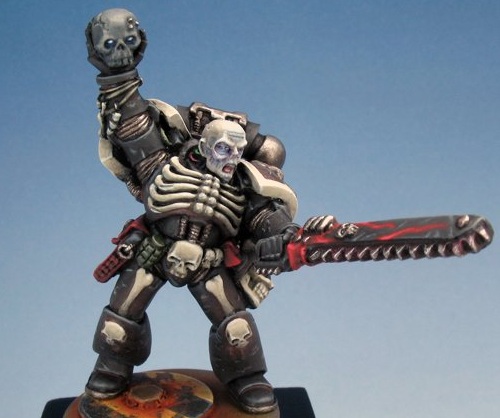 "Did anybody lose a skull? I found a skull."
Now can his soldiers make it out of this alive after their leader fell into a trap? It gives character to your battle and makes you feel a little remorse when sending a unit into a combat you know they won't make it out of, in order to save another unit.
When you start playing this way as I have for a while, all of the normal pitfalls that would ruin your game don't matter as much. The games where I really "need" to win are always the least fun, and I am the hardest on myself. Then when I'm putting so much weight on the dice rolls, they crap out on me. That just makes me angrier.
But if you look at it from a 3rd person and don't get so emotionally involved, you'll realize that sometimes things need to go south to make an interesting story. Each one of our battles should be treated as if we are zooming in on a tiny portion of a huge battle. A small insignificant battle that will likely never make it into the history books out of the countless battles being fought across the galaxy. But can your army on the battlefield hold the line, or with they advance it, or crumble? A loss in the game is only a small portion of the larger battle line being fought. Don't take it too seriously, but know that all of your brothers in arms on either side of this 6×4 table are depending on you.
Do you have any tactics for keeping your cool?