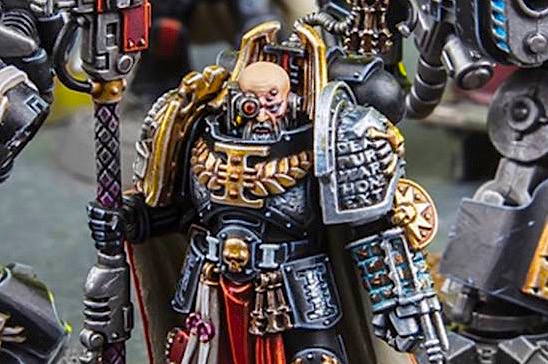 The Deathwatch's full Armory & Tactics list has been spotted – come see all the new shiny toys the Deathwatch are getting!
We recently got a glimpse of the Deathwatch Armory from the Death Masque rules but now we're seeing the fully armory listing from Codex: Deathwatch. They don't call them Deathwatch for nothing!
via Scanner
Deathwatch Armory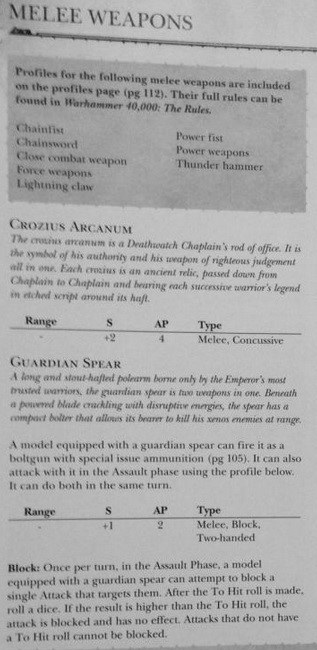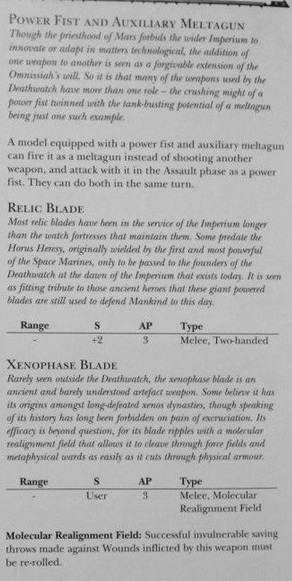 Pulverize: If the To Wound roll for an attack with this weapon is 6, the attack has the Instant Death special rule.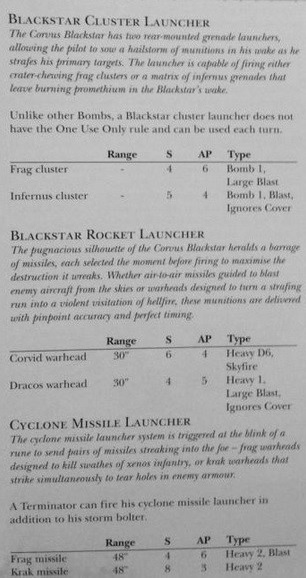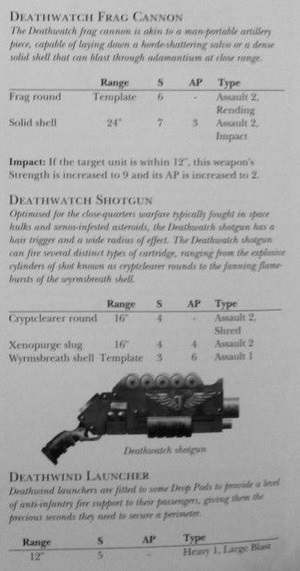 Deathwatch Tactics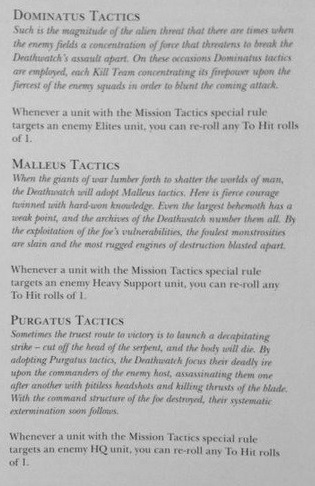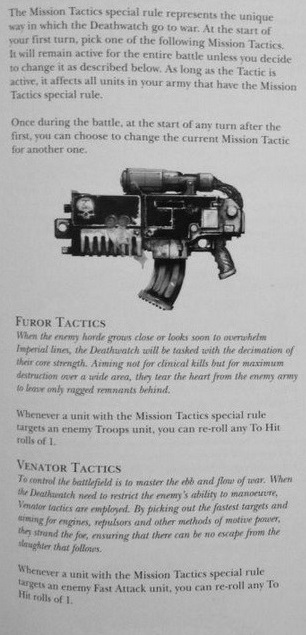 The Deathwatch are definately getting some fancy new tools to take out the enemies of the Emperor with. The Guardian Spear is interesting as is the Clavis. We also get a look at the armament of Blackstar and it's got some decent options. And the Deathwatch Shotguns are pretty brutal as well!
The Tactics we saw earlier as well, but combined with the formations we saw and you've basically got units that are going to be re-rolling 1s To-Hit and re-rolling To-Wound. If a Deathwatch Player wants to kill a specific unit in a turn, they aren't going to lack the tools to get the job done!
What do you think: Any fun Deathwatch weapons that tickle your fancy?