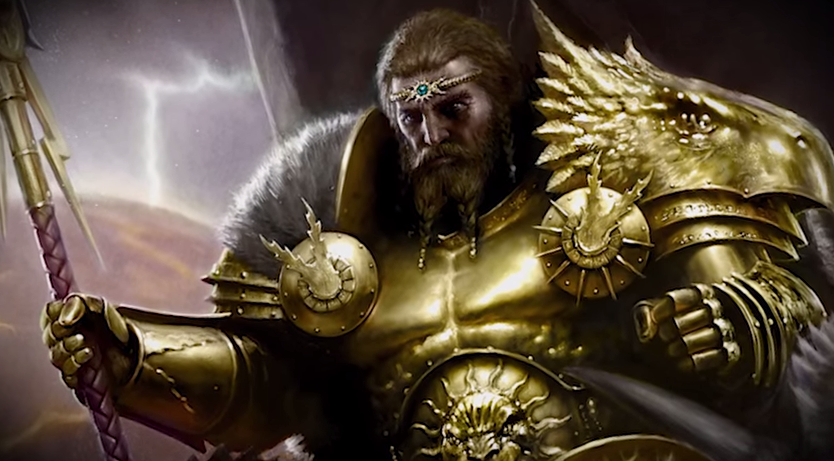 Sigmar's newest soldier now has confirmed rules and points.  What a large sword you have!
Hello organized play – we've missed you!
images via reader Calum 8-13-2016
The Stormcast Errant-Questor
We've seen the new Stormcast Errant-Questor teased from GW, but here are his full rules and points for Age of Sigmar matched play!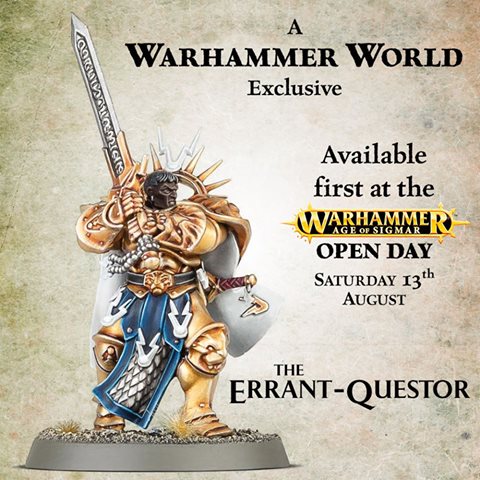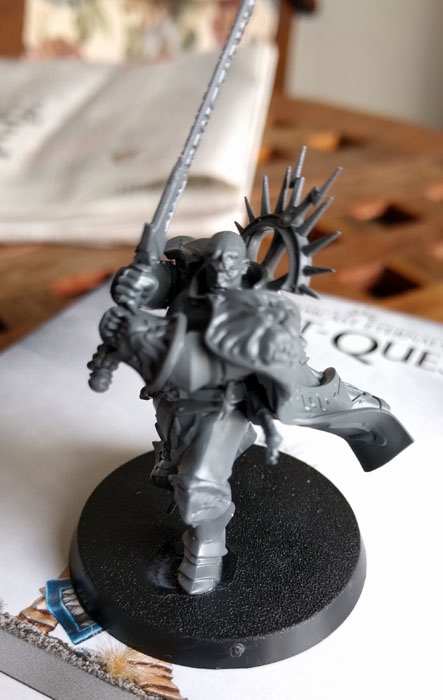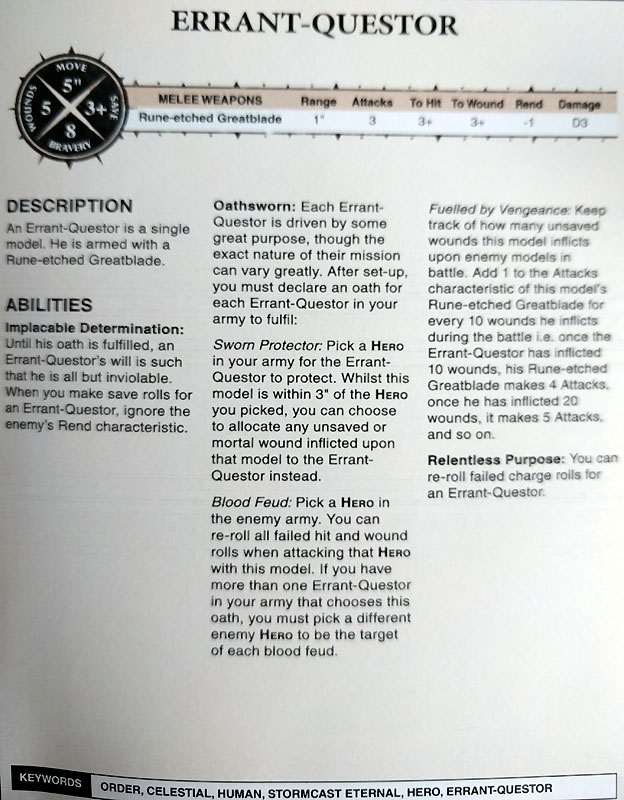 I like the offensive/defensive nature of his Oathsworn ability.  It's like little version of the Black Templars found their way into the 8 realms.

~Would you add him to your army?