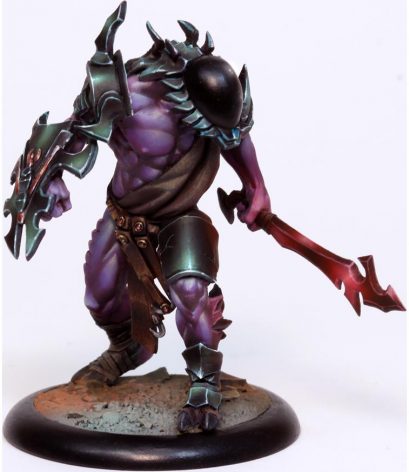 I'm back with more Dark Age unboxings. Today it's the Shadow Caste pre-releases that surprised all the Dragyri fans at Gencon.
Special bonus: Dragyri pics from the CMON booth!
Early visitors to the CMON booth over Gencon noticed something unusual on the rack of Dark Age minis. There were several blisters with black backing and small opaque black ziploc bags inside. There was a QR code and url on the packaging which took you to this site. Of course I was already hoping there would be something Shadow Caste related inside. I wasn't expecting anything quite this cool though since they were only 9.95 each.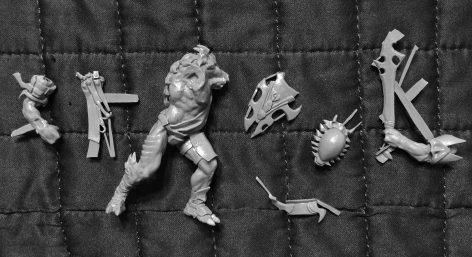 First up is this Death's Device. He's a pretty big guy at just over 2 inches tall.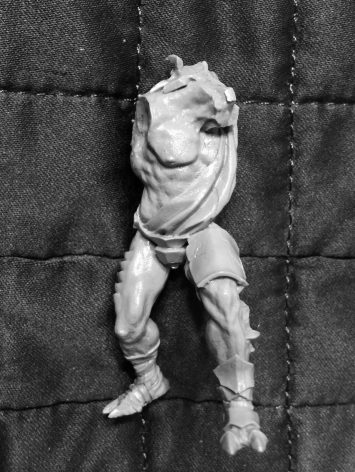 The musculature is incredibly well done.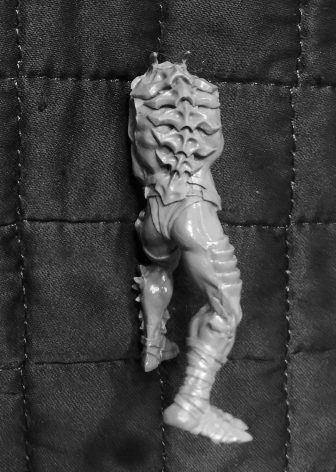 There are also lots of cool details like the "spinal cord" running down his back.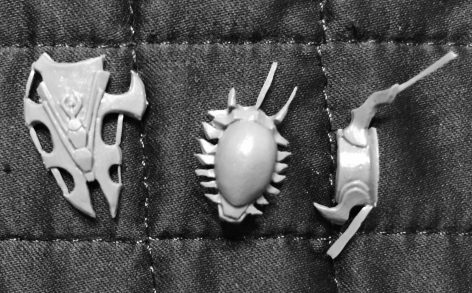 Here are some of the other bits.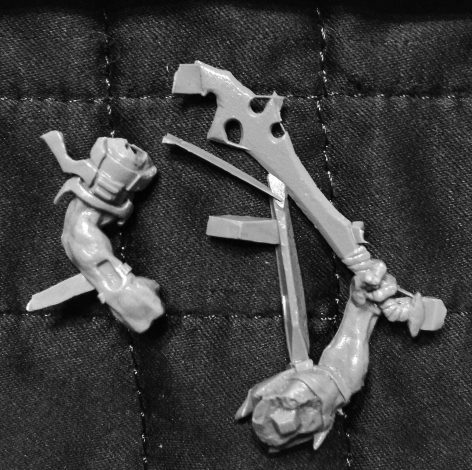 Plus a close up of his wicked cleaver.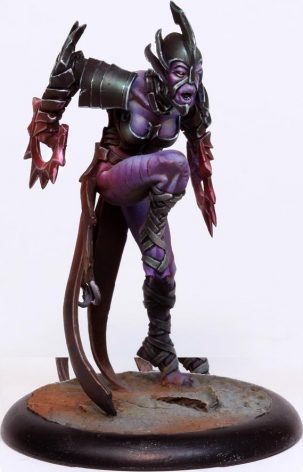 Next is this Naedrae.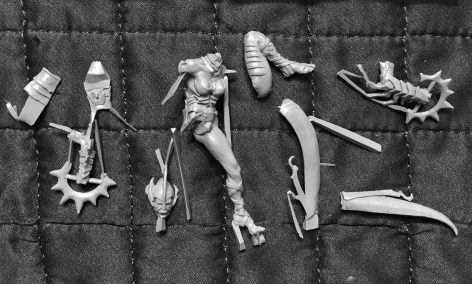 Here are the pieces.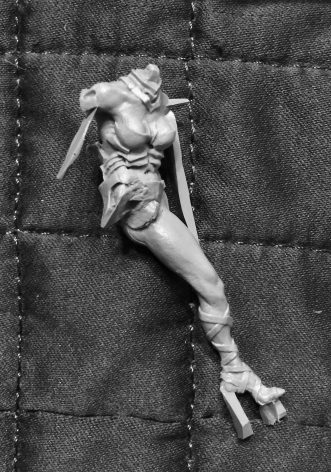 While the details like the armor and straps are cool, I once again find myself most impressed by how exquisitely subtle that musculature is.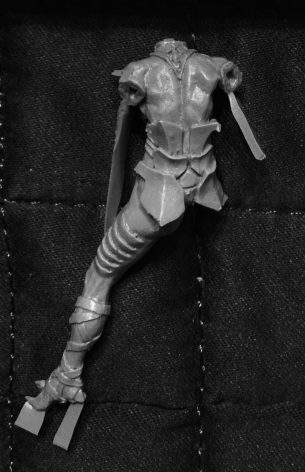 The other side.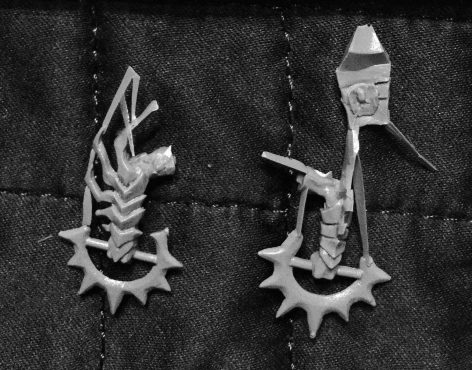 She is armed with these cestus (cesti?).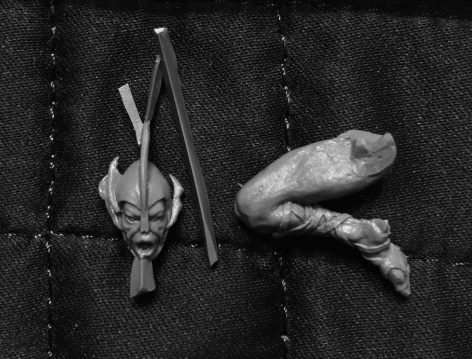 Her face is pretty terrifying, which I guess is totally appropriate.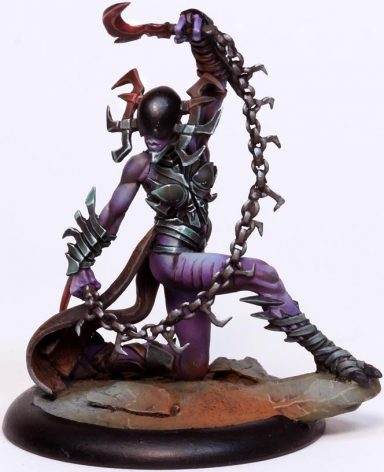 For our final unboxing we have this keeper.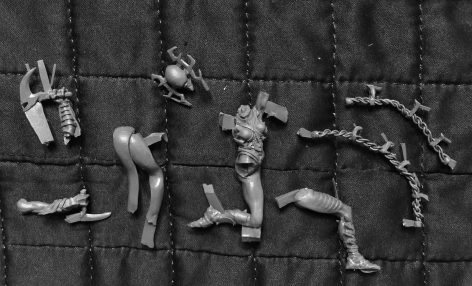 Keeper bits.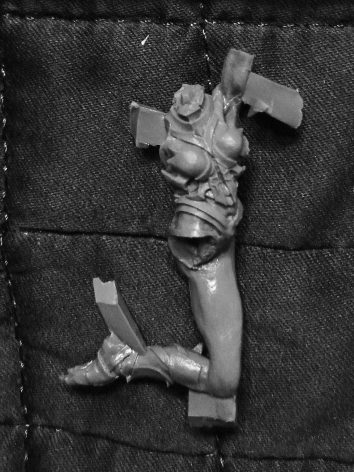 Don't really know what to say here that I haven't already.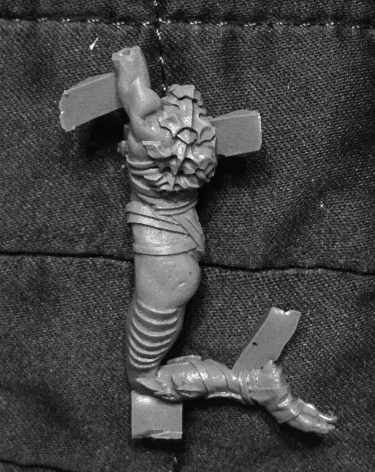 And of course the other side.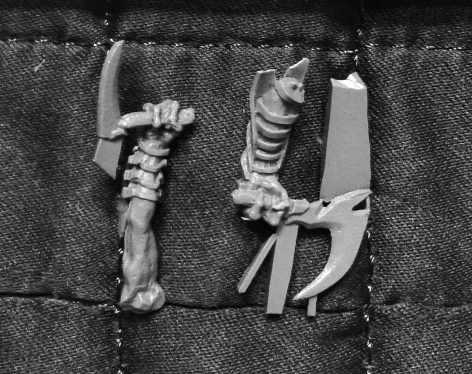 Here's a close-up look at her arms.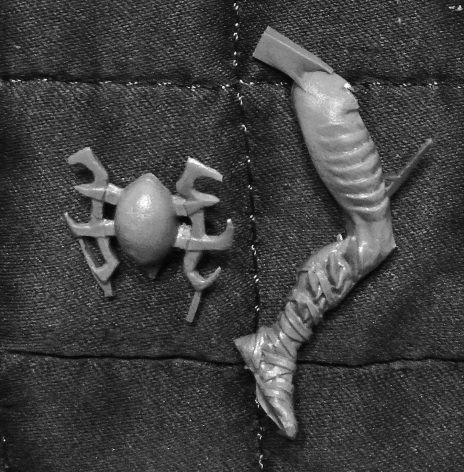 Her helmet and leg. I don't know if anyone's ever put forth an explanation for why the Dragyri have the leg gills, but they wouldn't be the same without them.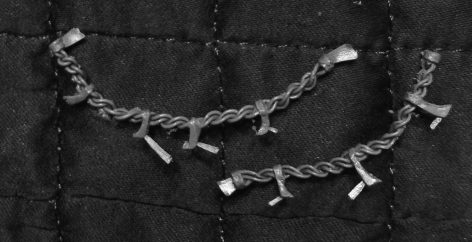 Last up we have the chain, which is one of the most intricately cast pieces I think I've ever seen.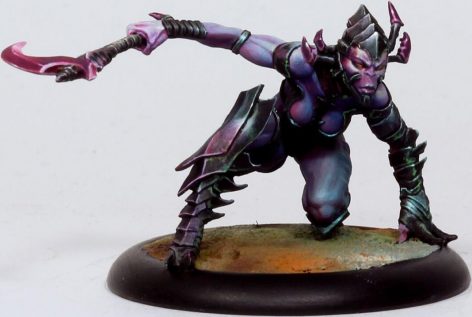 Some of the blind blister packs also contained these Harvesters, but I didn't get any in the ones I bought.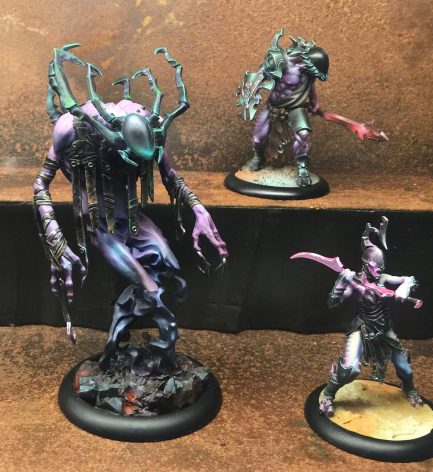 Now for those pics of the CMON booth. The shadow Elemental was my personal favorite.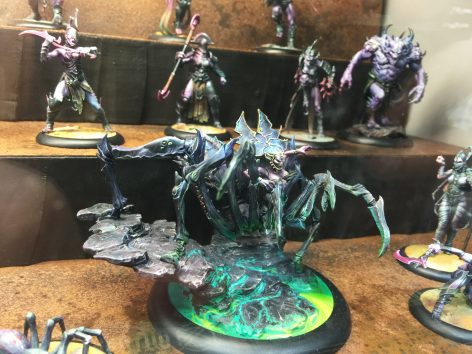 This monstrous spider is apparently called the Huntress. As for what she is or how she came to be, we'll have to wait and see.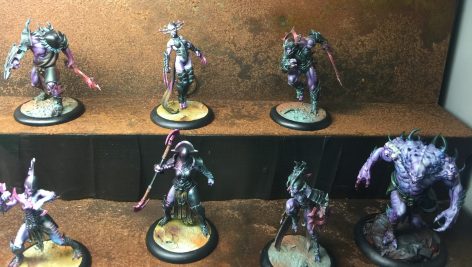 Here are some other warriors, although we don't know who the are yet. I'm particularly interested in the brute on the right.
If you read my article on the Outcasts book and the Forsaken book or have read the books yourselves, you will probably be intrigued to know that is none other than Amabilia herself in the center of the shot there fawning over her favorite pet spider. And speaking of spiders, I've been told they will replace slaves for the Shadow Caste. These Dragyri don't trust any Alteghrans – even the debased ones that make up the slave caste.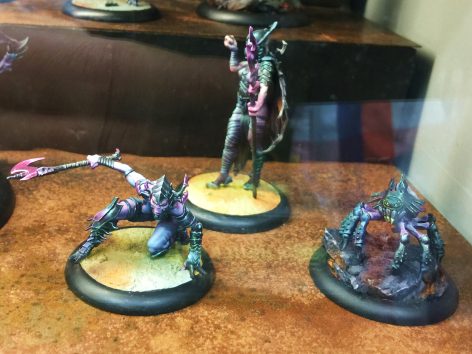 Here's another one of those spiders.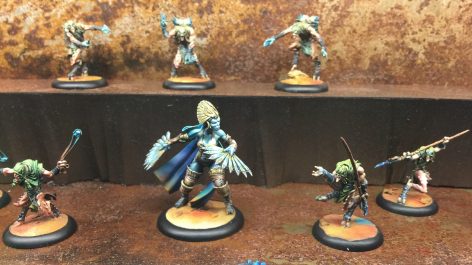 There were new Air Caste as well. It's great to see a new sculpt for Yovanka.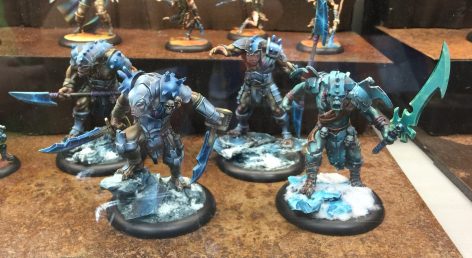 Last up are Ice Caste Resculpts.  I think these may be the ones that will be fighting St. Isaac in the 2-player starter. If you want to learn more about the Dragyri, go ahead and check out my recent article on the faction.
~Hope you enjoyed the pictures! Which is your favorite Dragyri Caste?