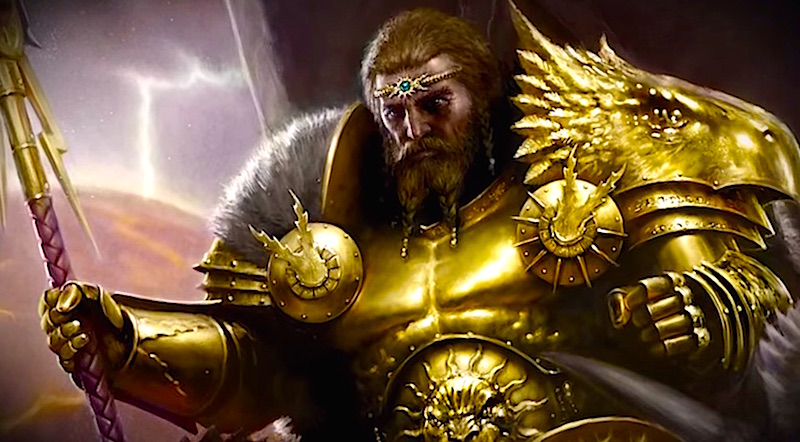 Whether you are a Sigmar player or Sigmar hater, the truth is…Sigmar is in the house to stay!
Well, it's been about a year now, and ol' Sigmar is still alive and kicking.  More than that, AoS has entered the mainstream of the gaming community; wait to roll your eyes…more on that point later.  Yes, I am someone who finally got bit and joined the ranks, having started a Seraphon (Lizardman) army back in May.  I actually had enough models to participate in the Summer Campaign.  What I would like to do here is talk about my Sigmar experience, and hopefully give a perspective from someone who is an experienced 40K gamer (15+ years).  Also want to provide some commentary regarding the much talked about Generals Handbook.  If you are a Sigmar hater, it doesn't matter who's perspective you read, or what is said…although you should feel free to provide gratuitous, rancor filled reactions in the comment section…I am going to press on.
The Rules
Age of Sigmar Rules (PDF, Free)
Yep, just four pages…but not really.  When you consider all of the Warscroll specific rules for each unit, and the charts, battletomes, etc., AoS is actually a game with a fair amount of complexity.  The main difference is the streamlined gameplay.  Call it simplified if you wish, but I would strongly disagree that AoS is simple.  There is a great deal of tactical decision making that is involved in this game.  Unit placement and movement is critical.  Well timed and appropriate use of special unit rules.  For me, the amount of synergy that needs to be utilized is essential to winning.  So despite what you might have heard, AoS is a game that takes a great deal of thought and planning to win.  Where the simplicity comes in is the mechanics of the game itself.  Cover is not the "I need a matrix to figure this out" kind of mechanic.  In cover, out of cover, 15 different cover saves…NOT.  Just a simple, single modifier and you're done.  I mean seriously, it's a freaking game already.   Move through cover?  Yes, that's what you do.  No rolling for tripping over the model in front of you.  No special rolls if you are  flying, running, a beast, a daemon prince; on and on.  Just move your freaking models already.  But Dan, that's not realistic!  I love that one.  If you are playing Sigmar, it's a game of fantasy battles.  If you are playing 40K, it's a science fiction game set 38000 years in the future!  Does Newton's Universal Law of Gravitation even apply anymore?  I guess not…there are Graviton weapons to distort gravity.  Oh yeah, and hand-held plasma pistols.  That's right; the same plasma that the Sun is composed of.  Pretty realistic…nes pas?  Apologies…the whole "but that's not realistic" thing is something I could write an entire article about.  Onward.

While we're on rules, lets talk about Universal Special Rules (USRs).  There are 18 pages of them in 40K.  Most people I play 40K with have to look at least one up almost every time I play.  The special rules in AoS are on the the Warscolls…all of them.  Imagine (actually, you don't have to…just play AoS) having a datasheet for a unit in front of your that describes, in detail, all of the special rules that the unit uses.  No " I think Crusader allows…no wait…that's Fleet…or is it (fill in the blank)?"  If a special rules applies to multiple units in a faction, the special rules are on each Warscroll.  The other mechanic that is different from 40K, and I acknowledge that it's due to scale, is that most of the time you don't have that many different Warscrolls to worry about.  I have played with as many as 8…as few as 4.  Most of my 40K armies have at least 12-15 different units to know the rules for.  The same goes for total model count; I usually play with around 40.
Specific Game Mechanics
Shooting…Roll to Hit, Roll to Wound, Make Saving Throws, Apply Damage.  That's it.  Really.  Assault…Roll to Hit, Roll to Wound, Make Saving Throws, Apply Damage.  That's It.  Really.  If you remove models, test against your Bravery stat.  Example: If your Bravery is 6, and you removed 4 models from Wounds, roll a die (you rolled a 4).  Since the total of the die and models removed from wounds in 8, you remove 2 more models.  No checking for pursuit, or breaking.  No having to worry if a unit can pursue, or if it has special rules that modify break checks…etc., etc.
This next one is something that would drive many 40K players nuts.  After the 1st "turn," you roll off to see who goes 1st…every turn!  I love this!  Yes it's random, but wait…did we forget that this, as well as 40K, is a dice game?  For me, I also love the effect that someone cannot rely on going first for the entire game.  This is one of the hidden tactical complexities of the game.  It forces you to decide, each turn, if you are going to take certain risks, not being assured of turn order.
Gameplay Time
It is a pleasant change to spend 60-90 minutes playing a minatures game to its conclusion.  3-4 hours is something I still do when I play 2000 points of 40K.  I just enjoy the game moving along at a faster pace.  Granted, the number of models used certainly is a major factor; but the complexity of the rules is a huge contribution to game length.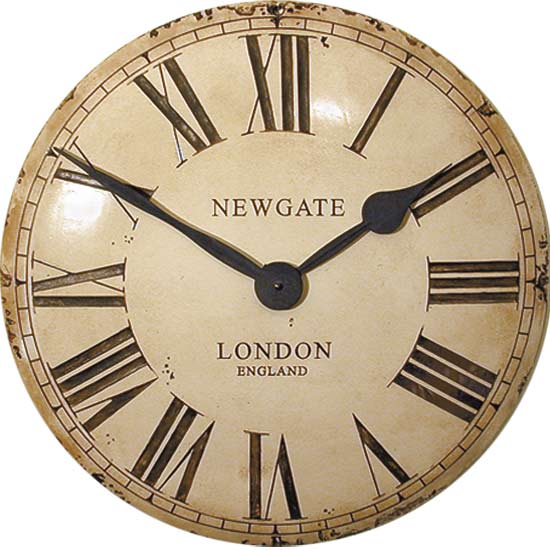 Initial Buy In
GDub has done a great job of making AoS accessible in terms of buy in.  Their "getting started" boxes are truly a grand deal.  In one of the Death faction boxes, you basically get an $80 Mortarch for free.  The beauty of AoS is also that you don't need much more that one of the starter boxes to get playing.  Most of them have about four Warscrolls, which is more that enough to get playing.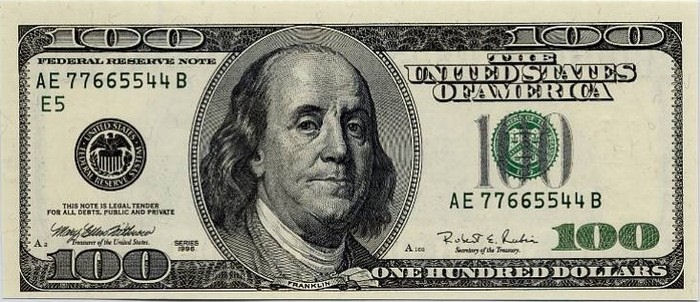 Generals Handbook
This inexpensive, comprehensive rulebook for AoS has been, IMO, the single most important factor in AoS acceptance and growth.  Yes, yes and yes…points.  There I said it.  Can I move on now?  I have yet to play Sigmar using the point system, and I have had a great time.  Communicating with your opponent and working together works quite well to determine if a game will be "balanced" (there is another topic for a full article).  In fact, in my last game, my opponent and I both took 5 Warscrolls, including a Monster each.  I ended up winning the scenario.  Funny thing was, when we added up the points after the game, I actually had about 200 less than he did.  Interesting.  OK, that has been my experience.  In fairness, I know that the advent of points has brought many into AoS who would not have touched this game…ever.  So if it has served to grow the community, awesome.  There are several other great pieces to the Handbook, including descriptions of the three ways to play the game.  All of the points for all Warscrolls, including models from the old Warhammer system.  If you are even remotely interested in playing or even learning more, I would recommend getting the Handbook just to see what it is all about.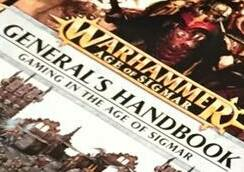 The Models
If you didn't think that GW makes amazing models, you will after checking some of the new AoS figs.  Many folks have said how awesome the "beetle lady" is…The Everqueen Alariel (sp?).  But I am loving the Carnosaur for my Seraphon, as well as my Mortarch from the Death faction.  We are talking an Undead Knight riding a dragon made of skulls here!  How amazing is that?  Every faction has great figs, both large and small.  As mentioned earlier, the starter boxes are a great way to buy some good looking models on the relative cheap.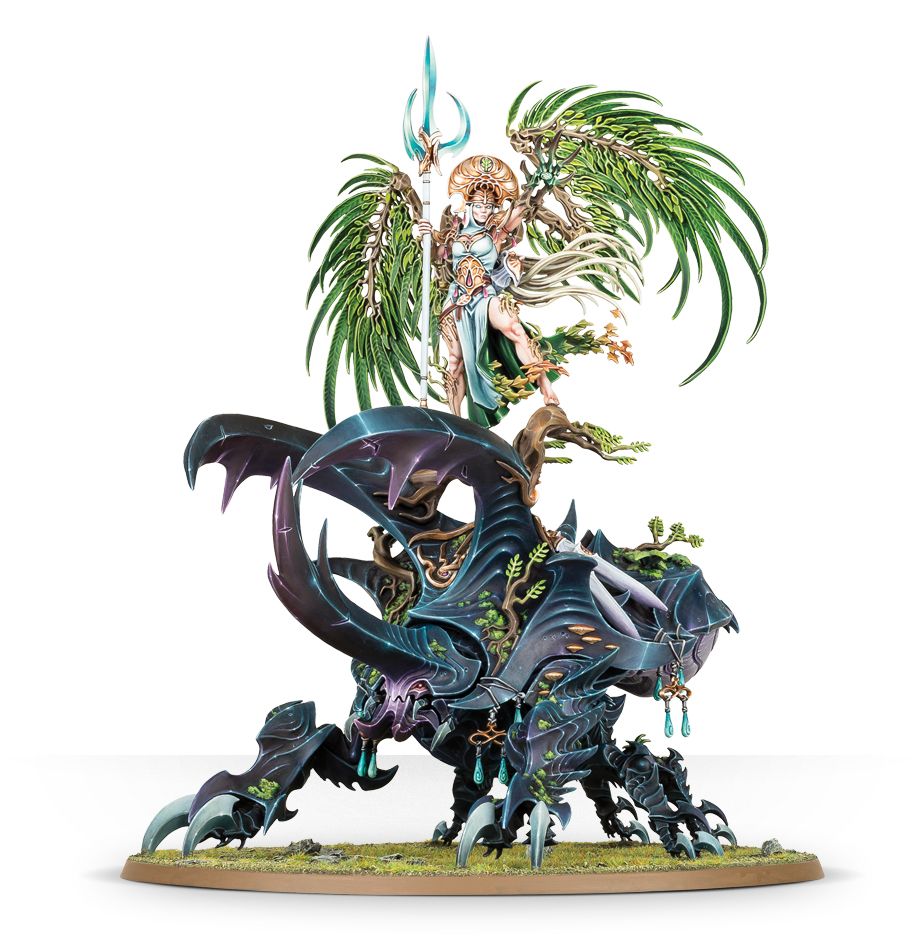 Community Buy In
This is the biggest change, and again, IMO, one of the largest factors in Sigmar's rise this year.  When you have popular gaming leaders such as Forge the Narrative and Frontline Gaming buying into the AoS game, you bring a great deal of credibility to the table.  Add to this the Heelenhammer Podcast, which has been an international (national in England) leader in bringing the game to the rest of us.  Listening to several of their podcasts was an important factor in my decision to get onboard.  For those who don't know, these gamers also provided direct feedback in the development on the Generals Handbook.  A game for gamers with actually gamer input. Novel concept to be sure.
Related to this is the release of Silver Tower.  Perhaps it was intended as a "gateway drug" for AoS, perhaps not.  I do know that many folks gave AoS a try after playing Silver Tower, however.  And talk about product crossover…you can actually use many of the Sigmar figs in Silver Tower game play.
The Apps: Free
Wait.  Did I say the "F" word?  Yes, my friends, I did.  The WH AoS app is free.  It contains every Warscroll for every faction and is updated regularly.  Also contains a copy of the basic rules.  The thing you pay for is Warscroll Battalions (like formations), but even some of these are free.  The Battalions cost about $2 each; you can also get them as "battlepacks."  These usually contain half a dozen formations as well as 3 scenarios.  I use the app when I play, as their is also (so much stuff) a "My Battle" function that allows you to collect all of your Warscrolls, Special Abilities and Scenarios in one place.  I would strongly recommend giving it a go if you are even a bit interested.  It is not only a great tool for use when playing, but when trying to decide which faction to start with.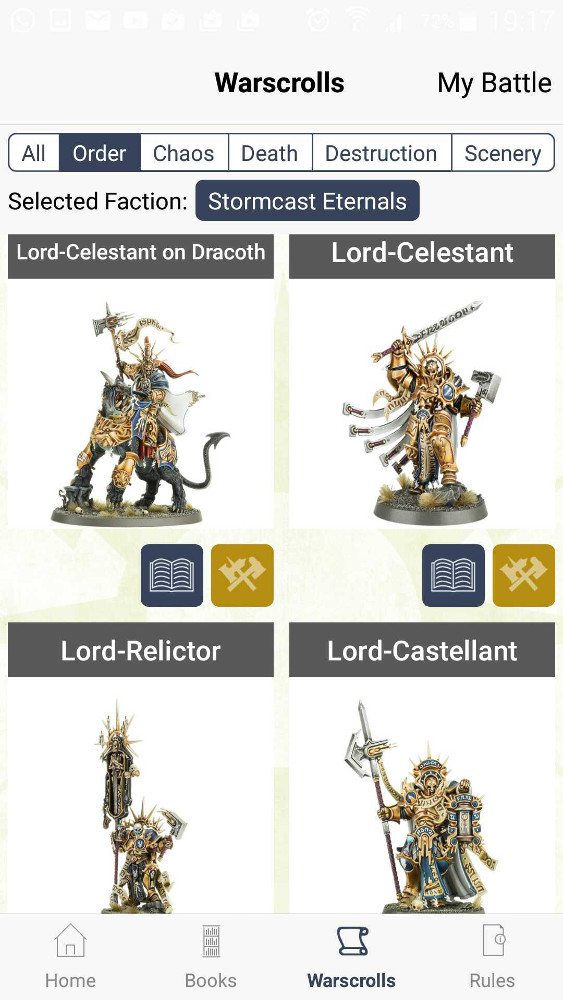 AoS will never replace 40K as my minatures system of choice.  But it has given me a great alternative for a change of venue every once in a while.  If you are looking for something a bit different, while not making too large an investment, I would recommend picking up the Generals Handbook and giving a starter box a go.  I invested about $200 in Seraphon and $100 in the Death faction.  I have enough models to throw down anytime and have a great game, while still being able to give my opponent a challenge.  Sigmar has grown up, and with the success of things like the Summer Campaign and community leadership buy in, I think AoS has come a long way since its early challenges.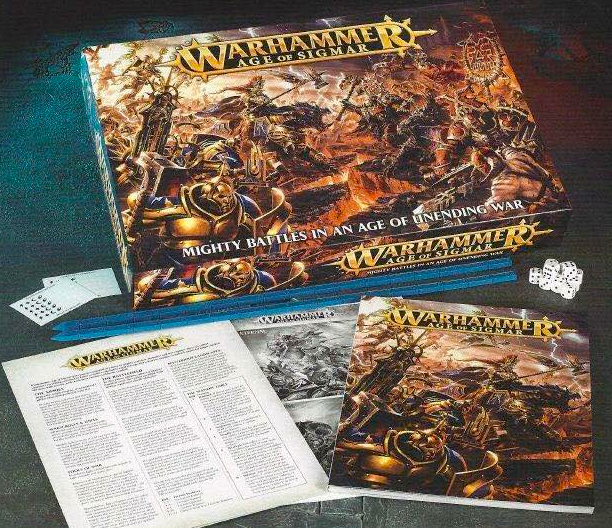 Have you considered giving Sigmar a go in the last 6 months?