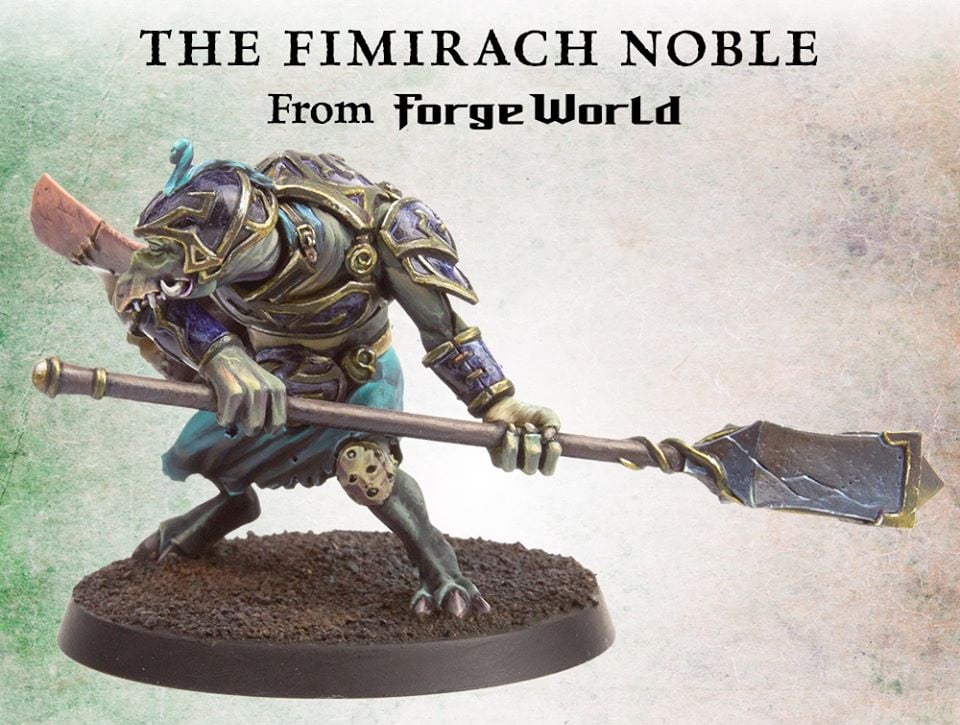 Forge World Teases the latest Age of Sigmar beastie at Sigmar Open Day – coming soon to the website for Pre-Order!
Sigmar Open Day was this past weekend. Games Workshop and Forge World had full house and got to show off some of the new stuff coming to AoS from the studio. One of the many models on display was the Fimirach Noble who leads the Fimir Warriors unit. Now Forge World has put out a follow-up teaser which means the full-scale release is only weeks away!
via Forge World
If you were at the Warhammer Age of Sigmar Open Day at Warhammer World this weekend then you would have seen this guy on sale…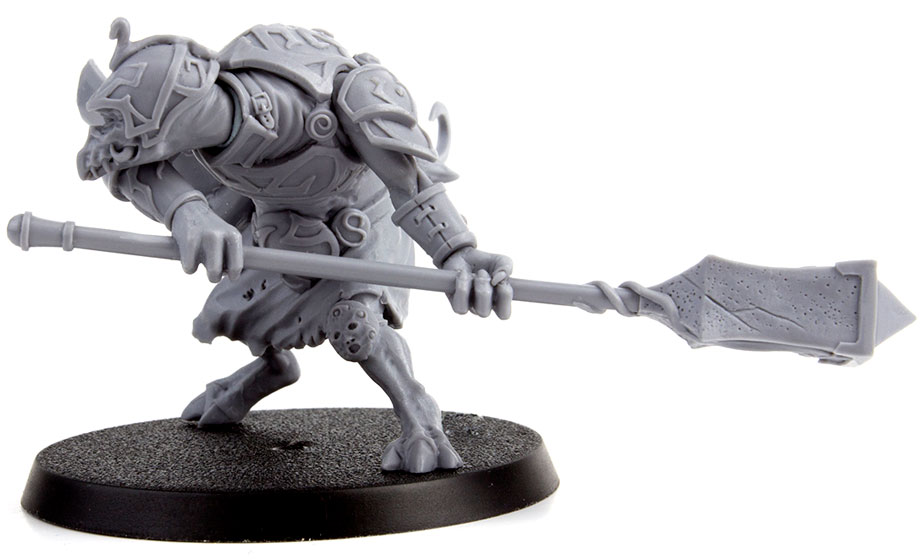 The Fimirach Noble is the leader of a unit of Fimir Warriors, and he'll be available from this web store very soon.
I was actually curious about this new model and the unit it leads the Fimir Warrior. Luckily, the unit is already available for purchase from Forge World and it's rules are also free to download.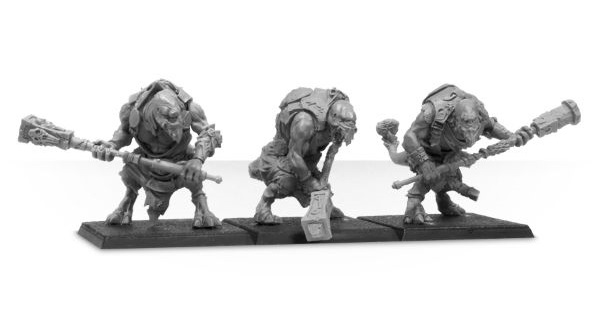 Fimir are loathsome, one-eyed reptilian creatures, infamously degenerate and malign and possessed of dark powers. Fimir Warriors are armoured with plates of spell-forged bronze fitted to their hunchbacked bodies and wield Baleglyph weapons in combat, either in the shape of great double-handed mauls, or single-handed maces and curving hatchets, held one in each hand.

Each Fimir Warrior also has a formidable weapon in its muscular tail which ends in a natural bone club with which it can smash any foes who get in close with bone-breaking force.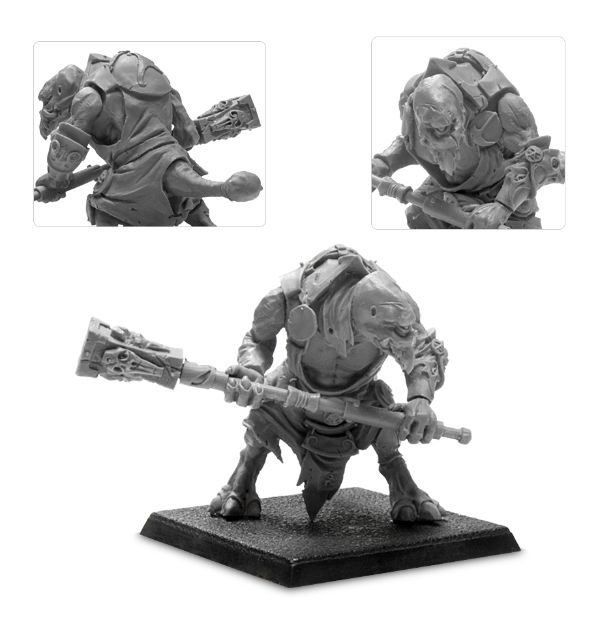 This product comprises three detailed multi-part resin models and includes three citadel 50mm round bases.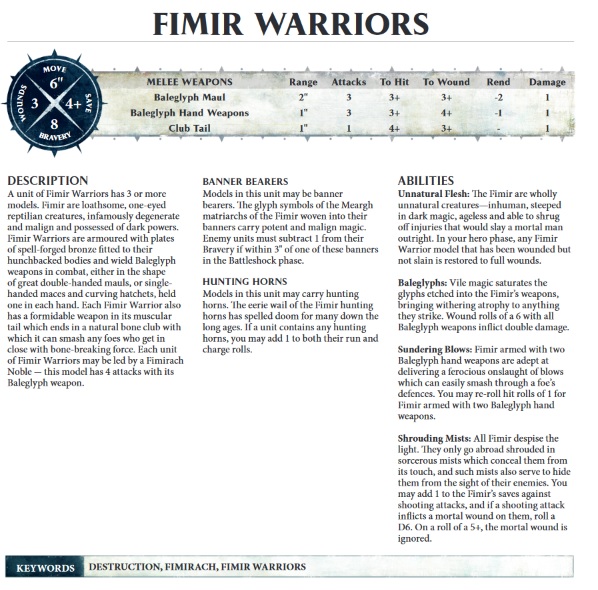 These guys can hit pretty hard! They can do double damage on 6's to wound and a -2 rend is no joke. I also find it interesting that these models have Skaven-like stature but are "Evil Lizardmen" – maybe they are an offshoot of the Lizardmen twisted by foul magic and chaos. I'm not sure – but I'd want to see more of them now. If that was Forge World's goal then mission accomplished!
Evil Lizardmen? What's next Evil Dwarfs?! …Oh wait.