Take a look at how the Queen of the monsters was created.
This year marks the 30th anniversary of Aliens – and an unforgettable scene, with a classic line.
And it wouldn't work without the perfect terrifying monster designed by James Cameron and built by the artists at Stan Wintson Studio.
The Queen is based on a drawing by James Cameron. He also designed the mechanics that allowed the puppet's full, wild movement. Its bulk is hung from a crane, and two puppeteers are in the body of the beast controlling the four arms. The finer points and the legs are controlled by a system of wires, rods, and hydraulics. Looked good on paper… but they had to be sure it would actually work, so a mock up was built out of foam-core and trash bags to test the set up before moving forward.
Once the mechanics were tested the studio artists created a full size sculpt. Her look is influenced by H.R. Geiger's work on the first movie, but she's based on a drawing Cameron created.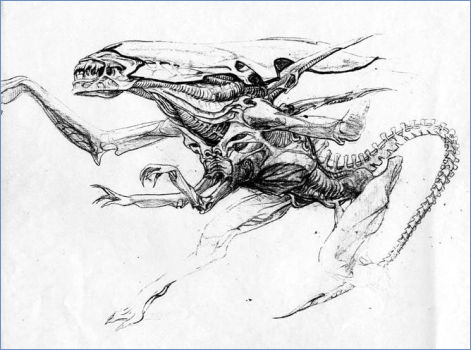 The task was a big one, so it was split among several team members:  "John Rosengrant on the body, Alec Gillis and Willie Whitten on the legs, Greg Figiel on the arms, Brian Penikas and Shawn McEnroe on the tail, and Shane Mahan on the head."
Stan Winston and the creature studio crew talk more about the challenges of creating the massive puppet we see in the movie. If you have the time you should watch the full video, it's worth it.
For a more in depth look at the designs for the chest burster, face hugger, and alien warriors featured in the movie check out the Stan Winston Studio blog. They have an awesome entry on the Predator suit you should check out, too.
What is your favorite scene in Aliens?