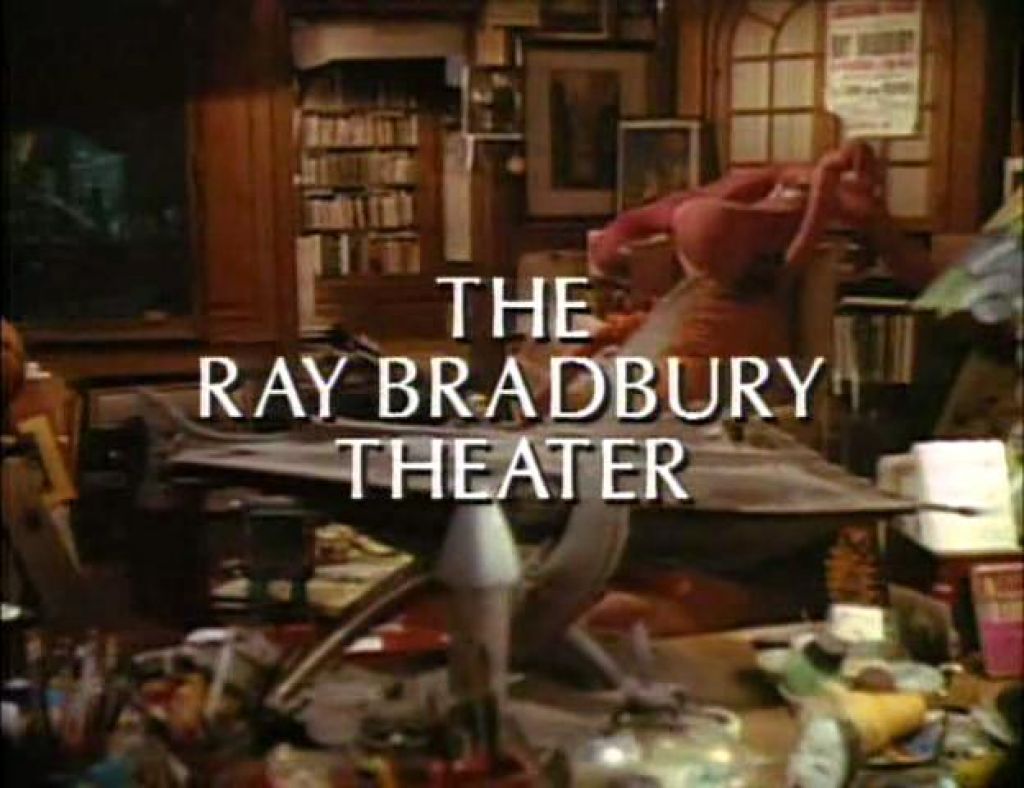 If you love golden Age Sci-Fi get ready. The entire classic Sci-Fi television series is available online.
People ask, "Where do you get your ideas?" Well, right here. All this is my Martian landscape. Somewhere in this room is an African veldt. Just beyond perhaps is a small Illinois town where I grew up. I'm surrounded on every side by my magician's toyshop. I'll never starve here. I just look around, find what I need, and begin. I'm Ray Bradbury, and this is… The Ray Bradbury Theater. Well then, right now, what shall it be? Out of all this, what do I choose to make a story? I never know where the next one will take me. And the trip? Exactly one-half imagination, exactly one-half terror.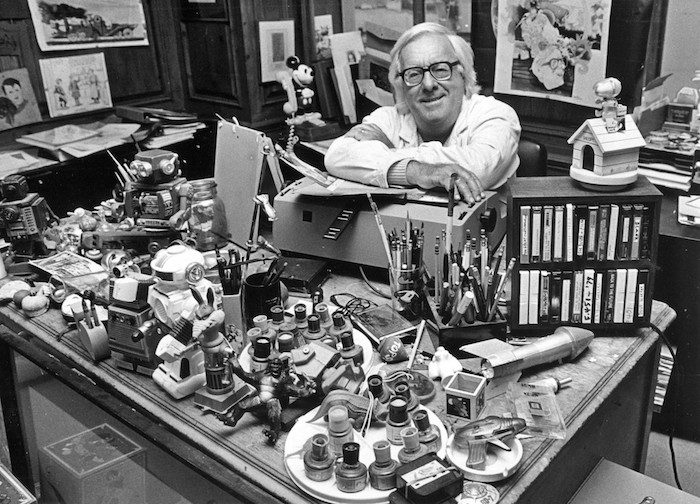 The Ray Bradbury Theater anthology series ran for two seasons on HBO between 1985 and 1986, and four season on the USA network from 1988 to 1992. It includes 65 suspense filled, and sometimes terrifying, episodes that were all written by Ray Bradbury – who also appeared in each episode opener, and in several scenes over the run of the series.
It had a number of other familiar faces join the cast – William Shatner, Peter O'Toole, John Glover, Drew Barrymore, Jeff Goldblum, Eugene Levy, Michael Ironside, David Carradine, Richard Benjamin, Shelley Duvall, Elliott Gould, and Lucy Lawless have appeared in episodes.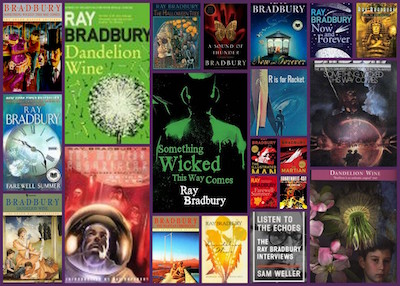 Many episodes were based on novels and short stories – including A Sound of Thunder, The Small Assassin, The Toynbee Convector, and The Long Rain. Bradbury also renamed characters, and brought in elements and ideas from his other works in order to expand stories to fit the format. So if you're finding Fantoccini in the pilot episode embedded below familiar it's because he's from I Sing the Body Electric! 
If you dig classic Twilight Zone and The Outer Limits give the first episode a shot – you'll find yourself wanting to binge watch the rest of it.
 What is your favorite episode?