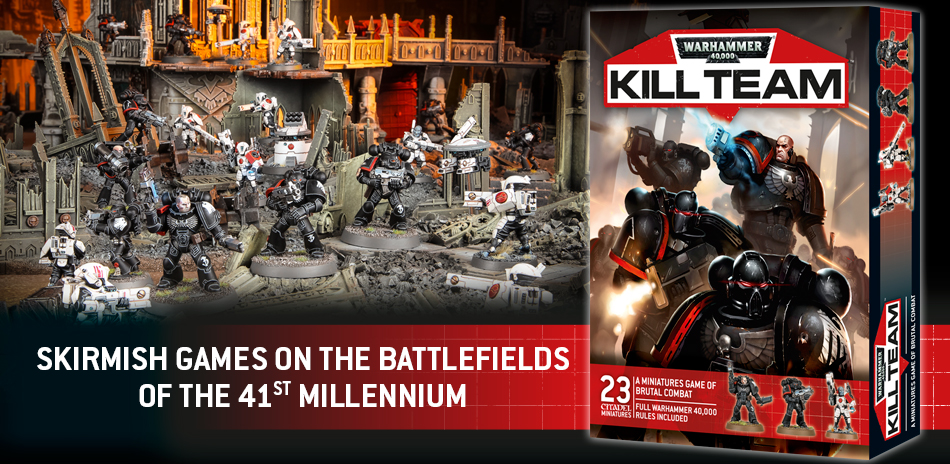 Kill Team is bringing Skirmish Games back to 40k & a White Dwarf Sneak Peek!
via Games Workshop
Warhammer 40,000: Kill Team
White Dwarf #1
So Games Workshop is making a strong move to get back to the quicker and simpler games of Kill Team. If the rumors about how this plays are true it could be a really great way to start a small league, a new army or get new players into 40k.
On top of that we are getting a look at the new White Dwarf which is claiming to be "Bigger, Better, Brand New" – well it certainly looks bigger and brand new. I would like to see what the rest of the content inside looks like before I get behind the "better" tag line. You can still get a subscription to White Dwarf for $90 for a full year (that's 12 issues). The first one ships out on September 2, 2016 – a date that is fast approaching!
No new models this week but GW is re-introducing some old friends! Have at it folks.