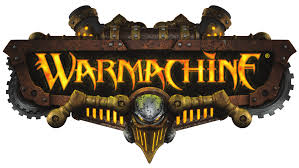 Kovnik Andrei Malakov takes on a new title in the new edition – with a new model to match.
A lot of characters are getting awesome upgrades and new designs with Mk III. Ed Bourelle tells us about Kommander Andrei Malakov's new look…
We wanted to reflect his relentless desire for power by using Irusk as an influence for his new look.
In this final concept by Andrea Uderzo, you can see Malakov is dressing the part of a great leader, as if his shiny new armor grants him entry into the ol-'caster- club.
Does he look like less of a selfish $#!% after art director Mike Vaillancourt gives him some color? Nope!
Oh, what the hell? The illustration by Svetlin Velinov really showcases what a jerk Malakov is. I'm here to tell you, he isn't trying to save that poor Winter Guard. Do you see why I consider Cryx the heroes of the setting? Do you?
Sculptor Carlos Castaño has done an excellent job of capturing everything we love to hate about Malakov in the rendering above. Don't you want to punch him in the face? (Talking about Malakov here, not Carlos Castaño.)
And with the final figure in hand, painter Dallas Kemp brings him to life in all his anti-glory.

In reality, creating characters like this is a lot of fun, and you never know, maybe Kommander Malakov will get his redemption story. In the meantime, you can put him on the tabletop and turn him loose on your friends after you pick him up at Gen Con or the Privateer Press Online Store!
What do you think of the Kommander's new look?