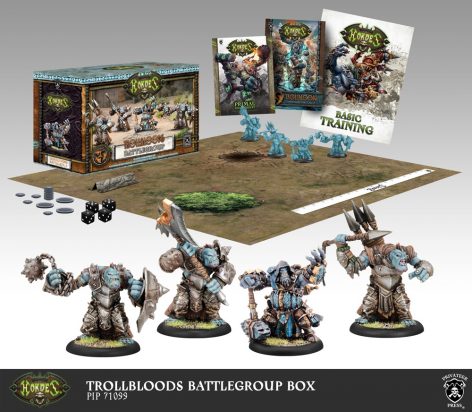 Ragnor Skysplitter leads the Trollbloods Battlegroup – check out what you can do with this new Warlock!
The new privateer battleboxes have come out and today we are taking a look at the Troll battlebox. The battleboxes are a great way to get started in warmachine/hordes. Not only are they affordable, they contain models that most bigger armies will actually use! Also, if you want the newest warlock/warcaster the only way to get them currently is through the battlebox. Ragnor Skysplitter leads this small force of trolls and he is a force to be reckoned with.
Whats in it?
4 Plastic Miniatures with Stat Cards
– Troll Bouncer (Light Warbeast)
– Troll Axer (Light Warbeast)
– Troll Impaler (Light Warbeast)
– Ragnor Skysplitter, the Runemaster (Warlock)
Basic Training Tutorial Guide
Battle Map
Introductory Guide
Hordes: Primal Rules Digest
18″ Ruler
4 Six-sided Dice
15 Fury Tokens
3 Spell Tokens
Obstacle Card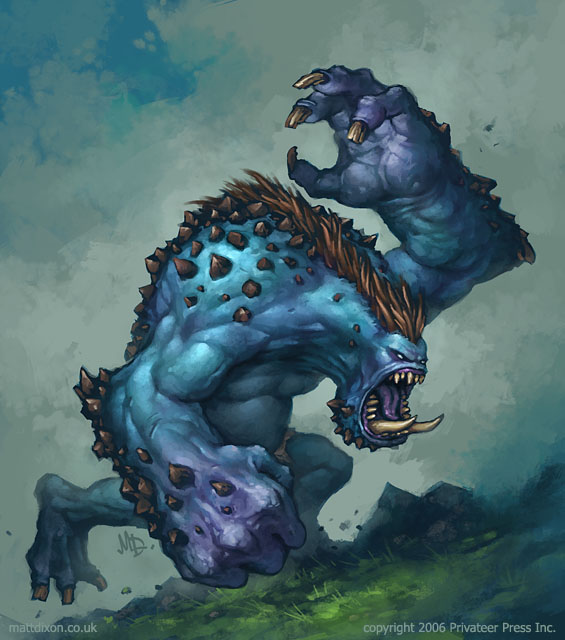 What it does?
Ragnor can keep your army relatively safe from ranged/magic attacks by putting the whole battle group in cover for cost of 1 fury each with Earth's Sacntuary.
He can also remove enemy upkeeps/animus with Hex blast. This is great because most of the battlebox casters do have useful upkeep spells. Pulveriser is a must because his battlegroup is all light warbeasts and need the extra strength help to kill heavier targets.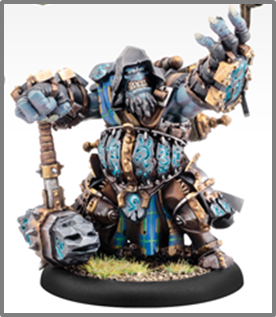 Ragnor's feat Stone's Fortitude can help absorb the impact from faster battleboxes like Cryx. The trollblood axer is a strong beast and should be your Pulveriser target. Also, the axer's animus rush is a great way to get the charge. The impaler's slam is a decent way to knockdown targets with it's critical slam. That way your axer and bouncer do not need to boost to hit. Keep the bouncer close to models you don't want to get shot because it has shield guard.
What battleboxes it might struggle with?
Khador has 2 armor 20 jacks and with Kozlov's feat onrush they could beat armor 22. This will not be easy for this troll army to deal with. Killing Kozlov might be easier then trying to kill his jacks.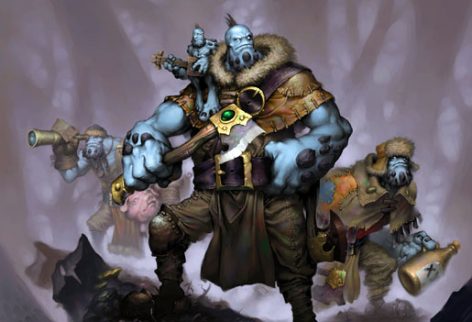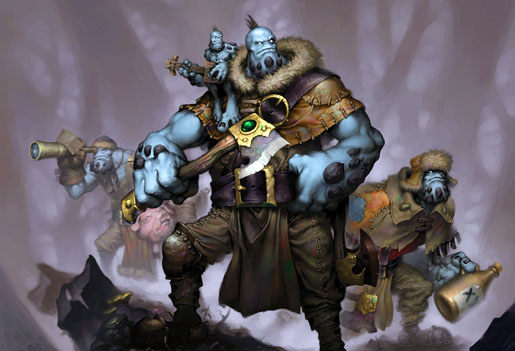 Also watch out for the cryx battlebox. They are very fast and if the reaper can hit a model , even if it's in cover, you could easily lose a beast a turn with little recourse.
If you are just starting trolls what would be a good next buy?
A Dire Troll Mauler would be a good first heavy warbeast. It's animus helps with heavily armored targets.
The Krielstone bearer and stone scribes is a great unit for supporting your models.
FennBlades are a great melee unit and are really fast with the Unit attachment.
Highwaymen are a good shooting unit and have pathfinder which will help when more terrain gets added to your battles.
Janissa is a good solo to combine with Ragnor. With her Raise Earth and Earth's Sanctuary the model will have a +6 defensive bonus at ranged.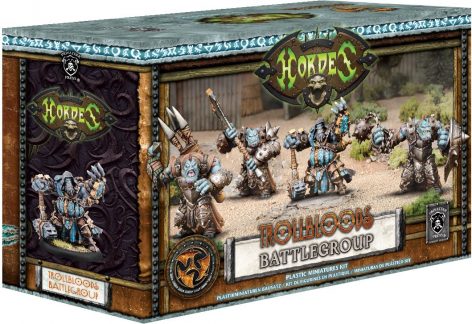 What do you think of the new Troll battle group? Please share in your comments below.