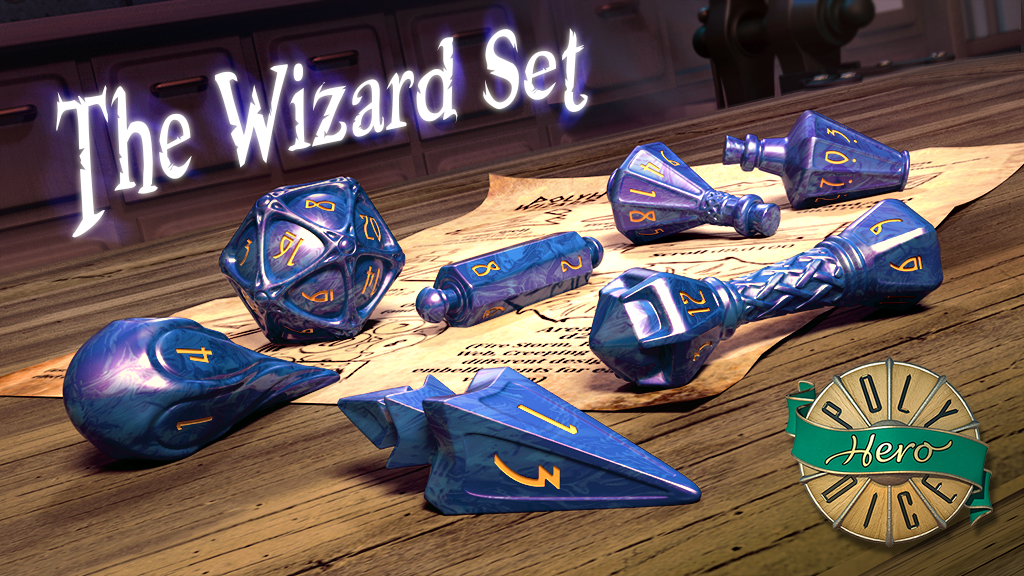 You've never seen dice like these…
PolyHero Dice ran a very successful campaign last year for an awesome set of Warrior Dice. Now they're offering up a newly designed set for spell-casters: The Wizards Set.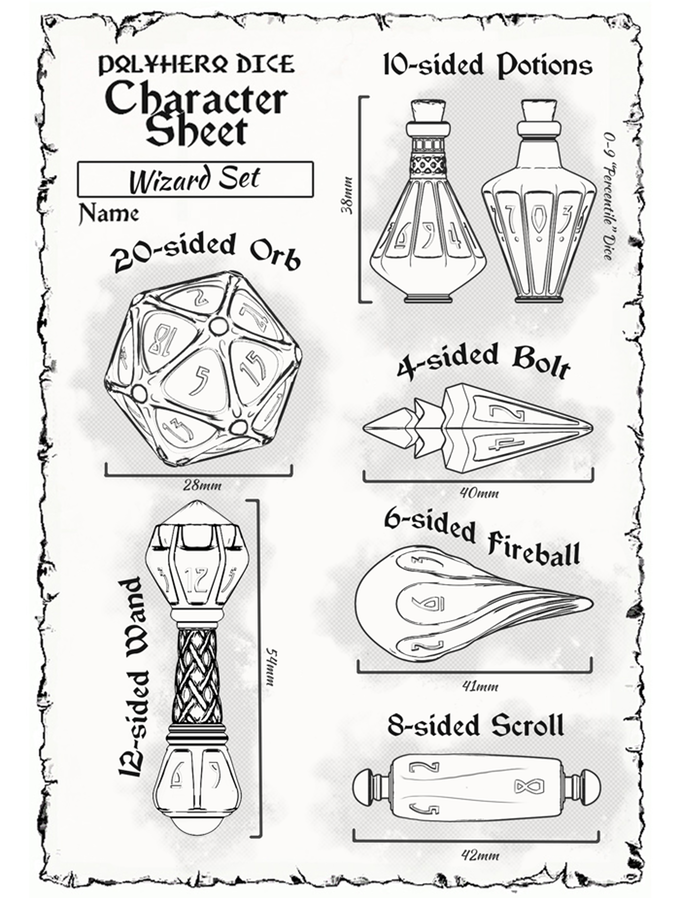 Not only are they interesting to look at, they are functional and randomized to be used in games. The dice are created using 3D modeling software, and center-of-mass principals and lines of symmetry. They have been 3D printed and tested in the real world…
They currently come in 6 colors – with more to come as funding goals are met.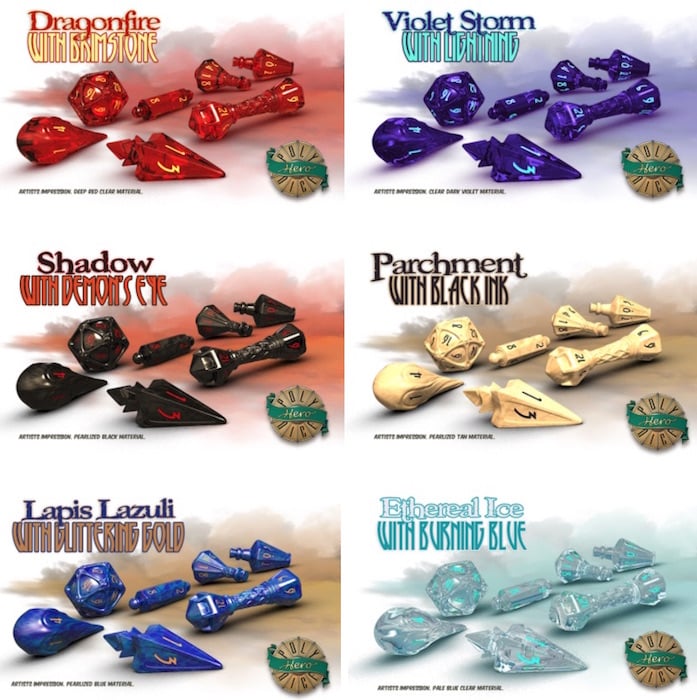 Backers get an exclusive 2-sided spell book die that won't be available in the retail set.