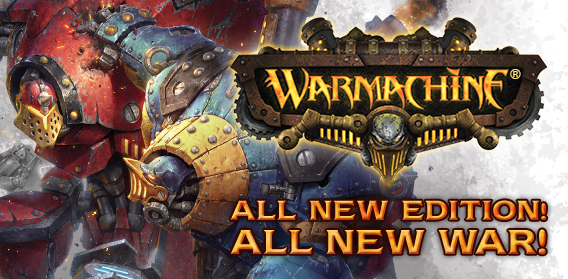 Privateer Press has all new 2016 Faction Decks for the All new Edition – Come take a look at what's inside!
Hey BoLS Reader! We got a handful of the Warmachine/Hordes Faction Decks in and we wanted to show off what exactly you're getting inside. The Answer is CARDS. Lots and lots of cards…
Veterans of the game, this should not be a surprise for you. I myself was around for the MkI to MkII transition period and these decks are pretty much the same concept. They each contain cards for their respective factions.
Inside you'll find each unit that was currently available and in production from Privateer Press at the time of the upgrade. For 'jacks, warbeasts and units, you'll probably find multiple (most likely at least 3) cards for that unit/model. For Casters, you'll find a card for each version that was in production at the time (before June 1, 2016).
What you won't find are cards for any new units that weren't out or available at the time of release. So – if you wanted to get a deck because you wanted to check out the new caster for each faction, sorry – those cards weren't in the boxes we have (and I looked). Also, the sizes of the decks to vary by army – some decks are larger than others due to the number of units available.
These card packs are exactly what you're expecting and nothing else: 2016 Faction Decks to make your current collection relevant to the new edition. For the price, it's really not a bad deal!
Normally, this is the part where I'd link back to the manufacture's online store with pricing details. Unfortunately, I couldn't find a live link back to the PP store. If your Google-Fu is strong, I'm sure you'll be able to find any/all of these decks online for around $15-$17.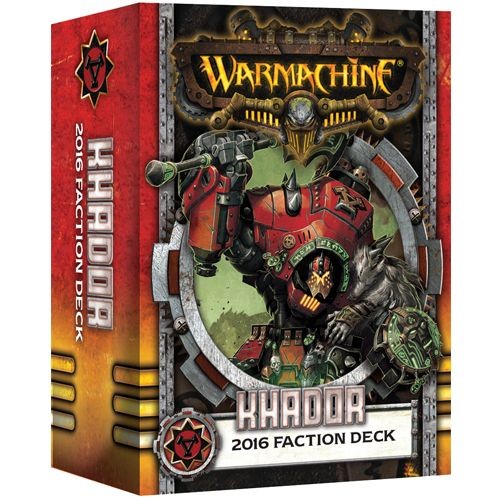 Arm yourself for battle with the Warmachine: Khador – 2016 Faction Deck (Mk III). This box contains stat cards for every Khador model released before June 1, 2016, updated and redesigned for the Warmachine tabletop miniatures game.
Happy Gaming Privateer fans!