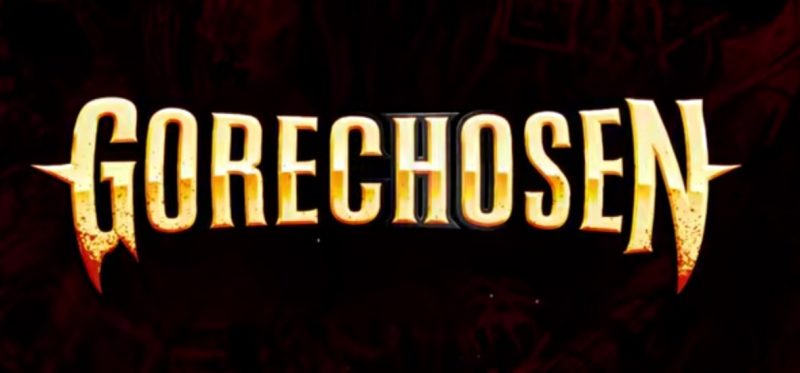 Games Workshop teases another Hero for Gorechosen today. It's Vexnar The Reaper!
Vexnar has the ability to toss out more dice than anyone else in combat. He also punishes his enemies for not being in another fighters Kill Zone. This champion of Khorne is going to be one deadly combatant to take on!
via Games Workshop (AoS Facebook)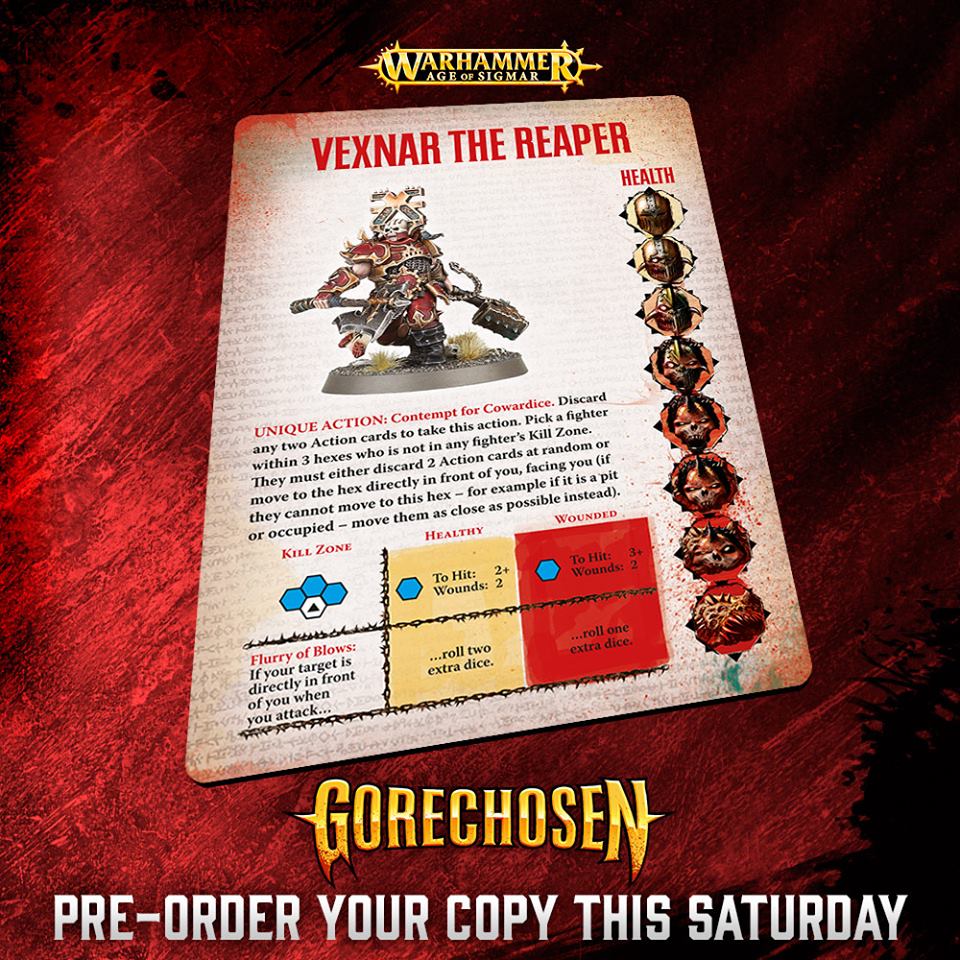 Vexnar throws more dice in combat than any other fighter, and is deadly in any of his three closest hexes. Your best startegy – charge head on and don't relent until your foe is slain.
And in case you missed it here is the previous Hero: Kore Hammerskull.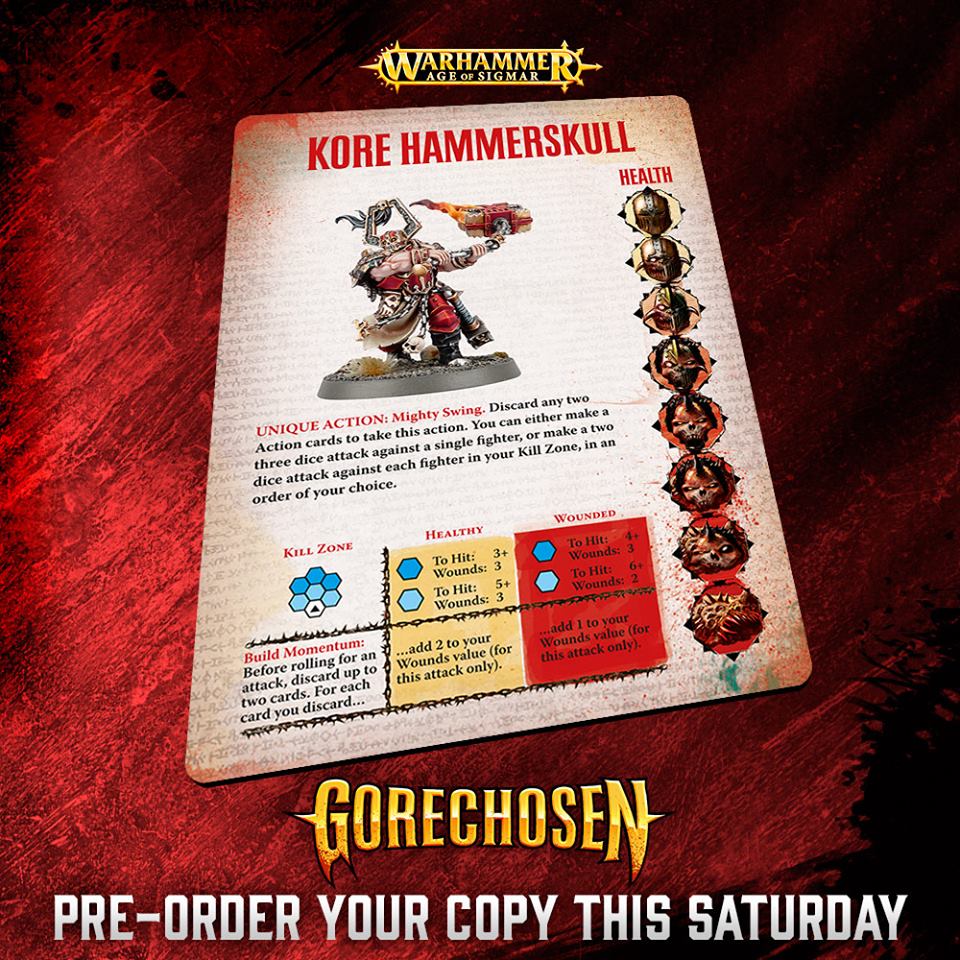 Kore's swinging hammer gives him the biggest area of effect out of the four warriors. This means that, unlike the other fighters, he is at his best when one hex away, so your best tactic might be to circle at medium range, taking advantage of your larger kill zone.
Gorechosen's Pre-order is launching this Saturday – are you ready for Blood & Skulls?!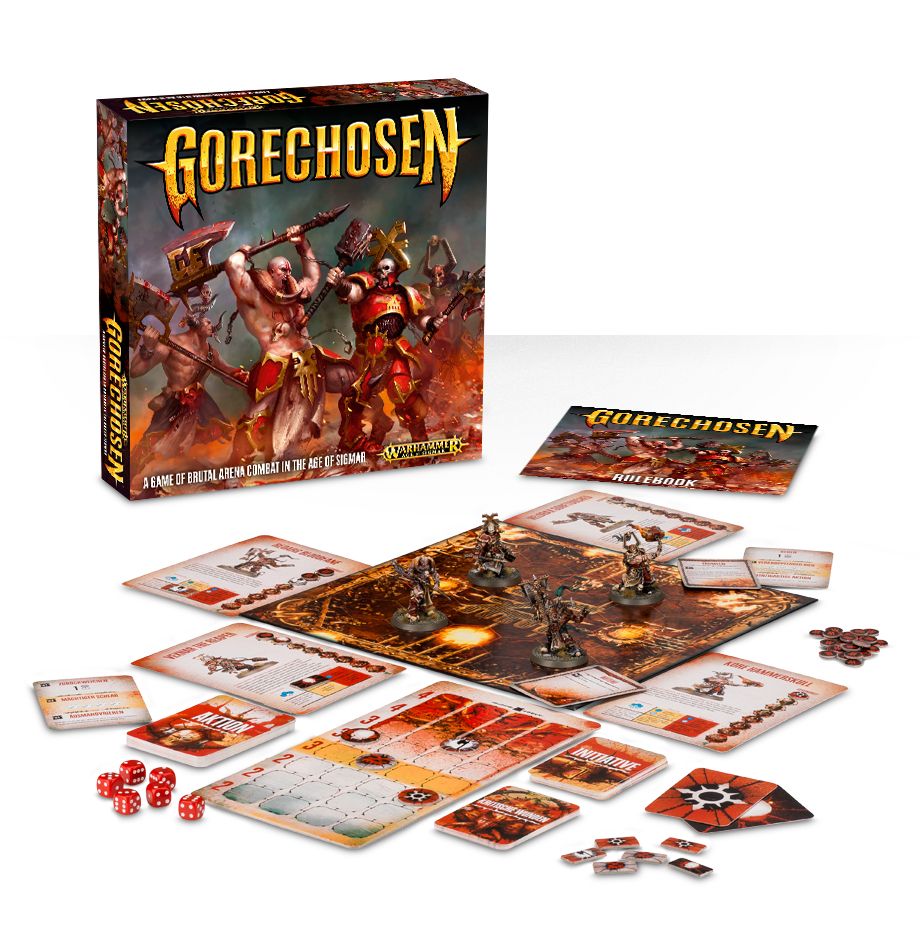 The Game
Gorechosen is a game of brutal, fast-paced arena combat for 2-4 players. In this game, four champions of Khorne are thrown into the pit, fighting bitterly against each other to prove who is the most worthy of the Blood God's gifts! Fight every man for himself, or team up against the strongest player to decide who is the most favoured of Khorne – lots of variations and tweaks to the bloodthirsty core game rules are included.
Watch it played:
4 Heroes Enter…And Khorne gets at LEAST 3 more Skulls.