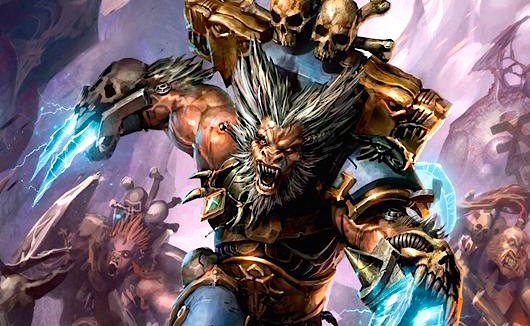 Take a look at what's coming in the 2nd part of Warzone Fenris.
via GW 9-13-2016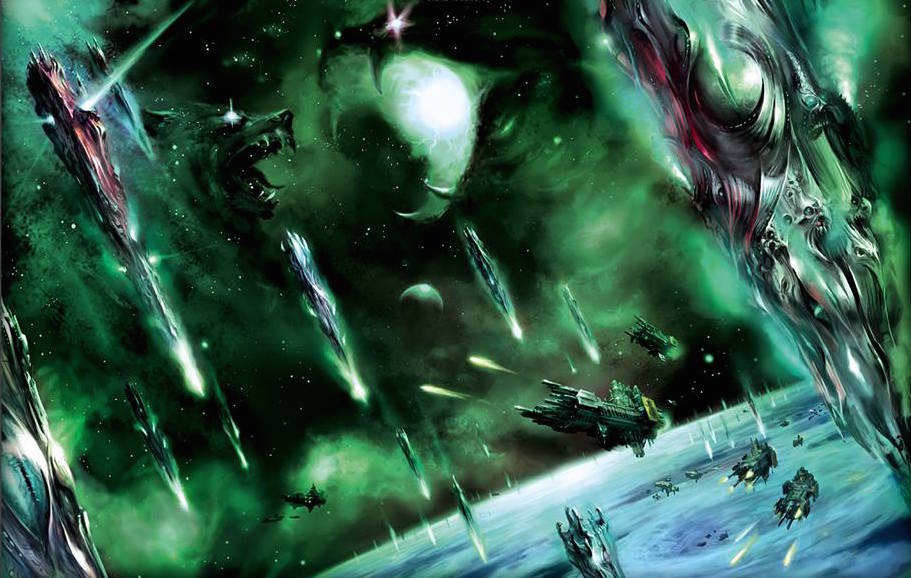 "you get an early glimpse at this phenomenal piece of artwork from part II in the saga of War Zone: Fenris.
What's going on there? We don't know, but it looks awesome (unless you're a Space Wolf. Then it looks potentially less awesome…)"
You will recall that the end of Curse of the Wulfen ended with the Dark Angels fleet pulling into orbit and giving the order to fire.  It looks like Chaos is bringing a fleet of thier own to cause some mischief.  Also what's up with those two unusual celestial bodies up there?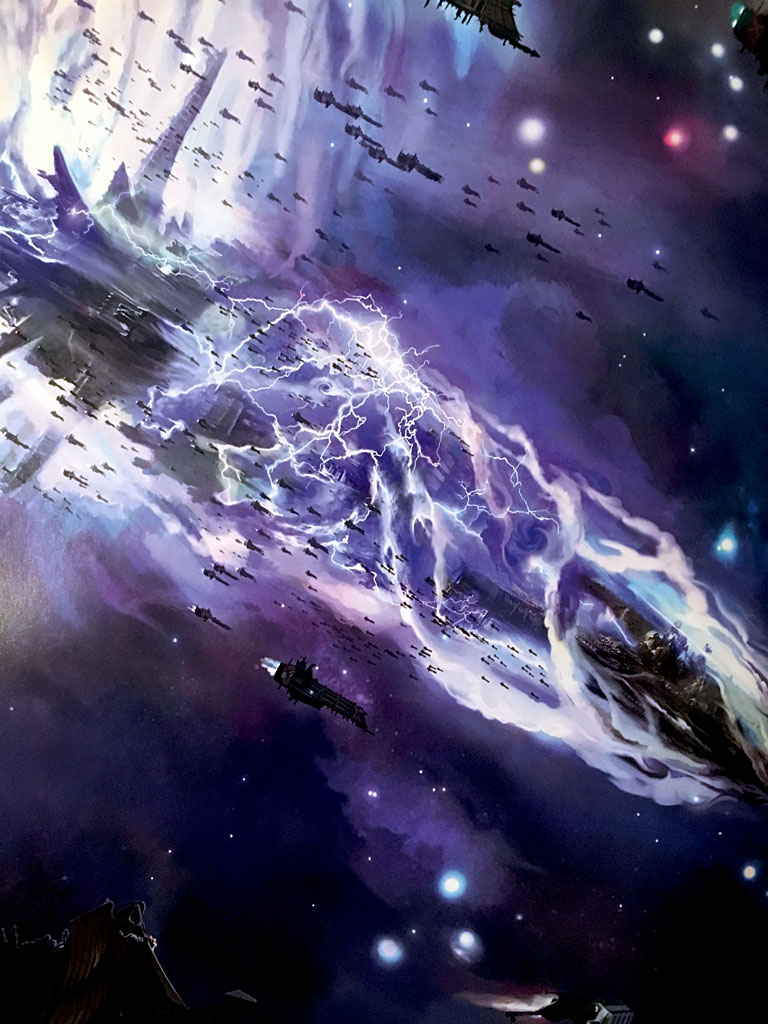 We have just recently seen Genestealer Cult and this is a dead giveaway that Warzone Fenris isn't too far away.  There will be a lot of 40K in the weeks ahead.
~Who do you think is behind it all?