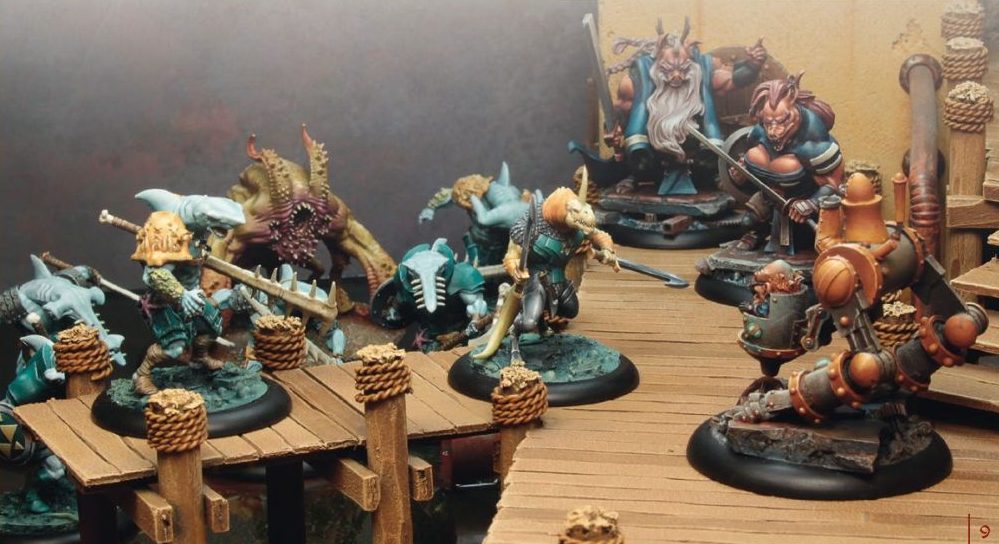 Let's take a look at the basics of Wrath of Kings from CMON.
Wrath of Kings just released updated rules and cards for an entire book's worth of new models. That means it's a great time to discuss what this fantasy game is all about.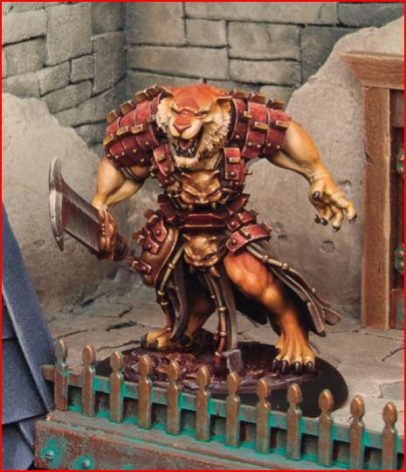 I guess the setting is as good a place to start as any. Fantasy worlds have a tendency to be predictable. No matter what crazy name they go by, they're pretty much guaranteed to be home to some elves, dwarves, and probably some variety of goblin. Arikania, where Wrath of Kings is set, has none of these creatures. The only race that matters is the human variety. If that sounds a little dull don't fear, they're some of the weirdest humans you're likely to run into.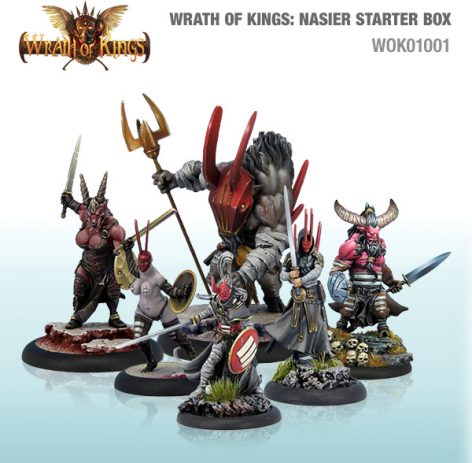 Otherworldly beings are in frequent contact with these humans, and will offer them various boons in exchange for influence in the physical world. These boons can have profound effects on their physiology creating warriors like the towering Greathorn, ferocious Union Workers, or bizarre Sevridan. These supernatural abilities are augmented by technomantic wonders born of a centuries old arms race. Combine these themes with a unique visual style and you have a game with a look like nothing else out there.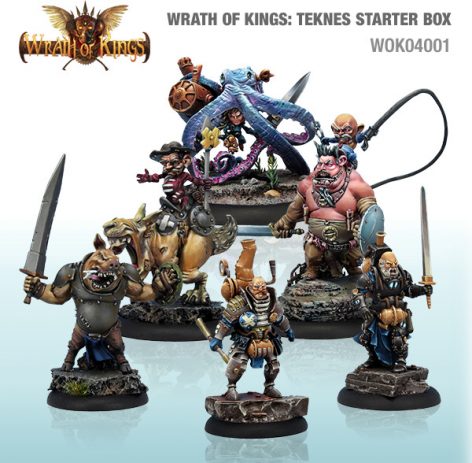 There are three recommended game sizes for Wrath of Kings. The smallest, a Patrol, may have as few as 8 models while the largest, a Battle, could have over 40. Instead of a points system, there are model types: Infantry, Specialists, and Leaders. The game size you pick will tell you how many of each you can take.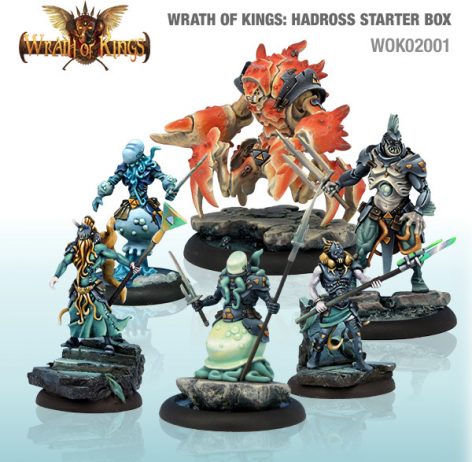 Infantry are the rank and file troopers on the table. Leaders are better fighters who assist Infantry by granting them special abilities and allowing several of them to activate at once. Specialists are strong fighters, but may have more specific roles such as holding positions, assassinating enemy leaders, debuffing enemy troops, etc.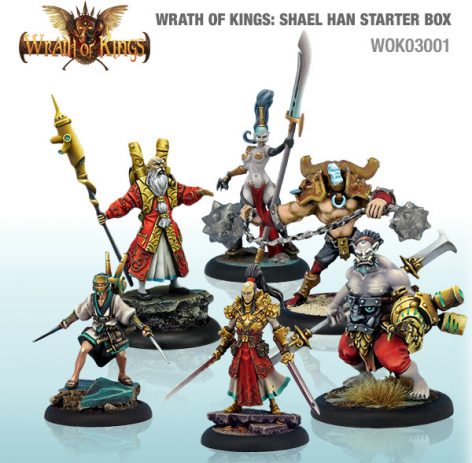 All model types come in two varieties: Rank 1 and Rank 2. Two Rank 1s can be traded up for one of the tougher stronger rank 2 varieties. So if the chosen game size allows for 12 Rank 1 Infantry and 2 rank 1 Specialists, you could chose to trade them in for 6 Rank 2 Infantry and one Rank 2 specialist, or anything in between. Some day we may even see Rank 3 models.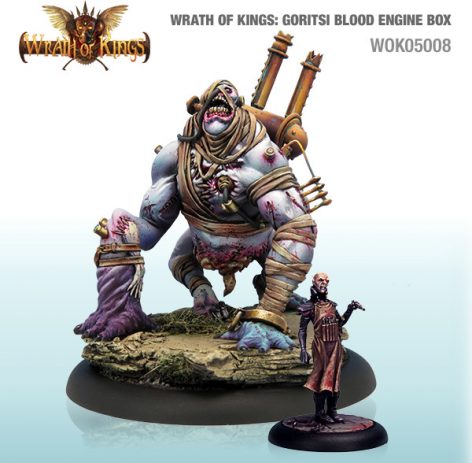 Like Dark Age, CMON's other miniature game, Wrath of Kings is based on a set of core rules that are easy to learn and tricky to master. There are two gameplay concepts that really define Wrath of Kings. Let's start with the Defense Chart.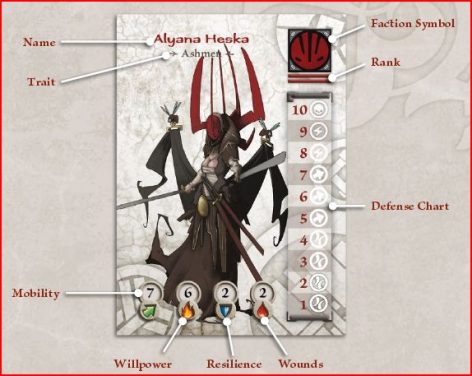 Each attack in Wrath of Kings is resolved with one D10 roll. This roll is checked against the defender's Defense Chart. If the result is one of the little lightning bolts a wound is caused. The skull at the top indicates two wounds. Other results mean the attack has been stopped in some way. The icons indicate things like blocks, parries, or even a magical ward. Some models have abilities that allow them to replace certain successful defenses on the charts with hits – turning a block result into a hit for example. Alternatively a defending model may have a special ability that triggers when a certain result is rolled against it. The most common example is Feedback which causes a hit back on the attacker when a Magical Attack generates a Magical Defense result on the chart.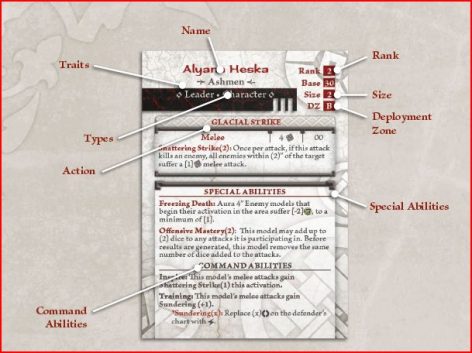 The other most crucial concept to Wrath of Kings is Leaders. Without leaders, Infantry models activate individually, one after the other. When you activate models in the Sphere of Influence of a Leader however, you can have many of them activate at once. This makes planning activations important. Multiple simultaneous activations can bring a lot of force to bear at once. In fact this is one of the only ways to reliably kill some of the more powerful models in Wrath of Kings. But if you plan multiple activations poorly, you could end up with a large portion of your force exposed, unable to act until the following turn. This means every action in the game has to be considered carefully.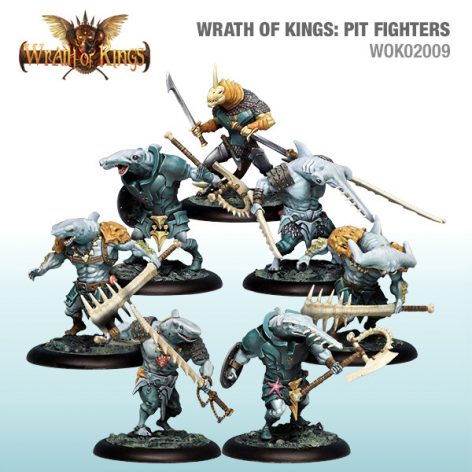 Additionally, models activating in a leader's Sphere of Influence will be granted a special ability depending on the leader. With even more leaders available in the latest expansion for Wrath of Kings, deciding which leaders to take, and which one to activate your troops with can mean the difference between victory and defeat. All leaders are representative of a certain troop type, and can only activate troops of that type. This makes successfully coordinating your army an even bigger challenge when you take multiple troop types.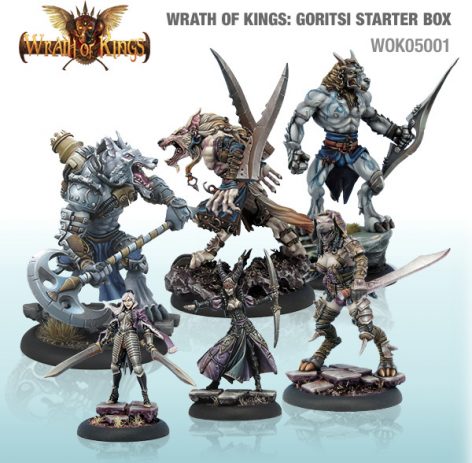 Like most modern games, Wrath of Kings also has a heavy emphasis on Objective play. Killing models will help you win, but a player who focuses on objectives should always have the upper hand. There are five categories of objectives, and each faction can choose objectives from two of those categories. No faction has exactly the same list of objectives to choose from.
That covers a lot of the basics. There are other things I could continue to paraphrase, but with the Wrath of Kings rules free to download, you can just click this link and read them for yourself. If you want to look at the faction cards, just head over to the Wrath of Kings homepage, mouse over the downloads tab at the top of the page, find the faction stat cards, and pick whichever one you care to read. Or read them all. They're free too after all. And you can also check out this video we shot at Gencon last year.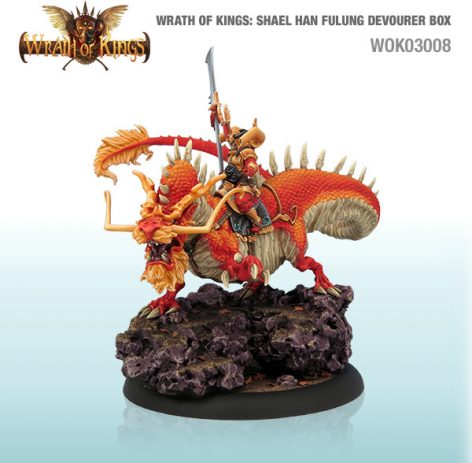 ~Hope you enjoyed the article. Who out there has been playing Wrath of Kings?