FFG: Rogue One's TIE Stryker Unveiled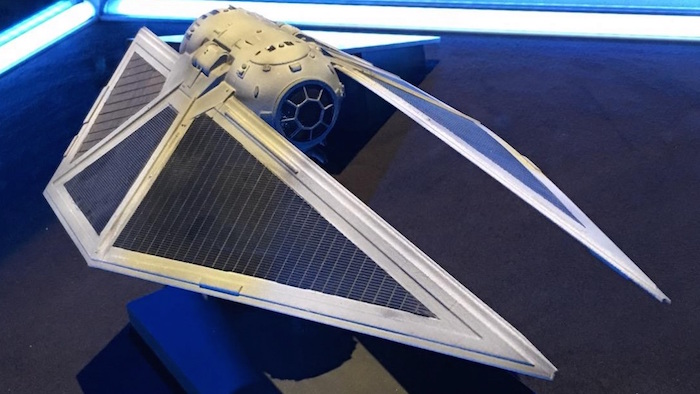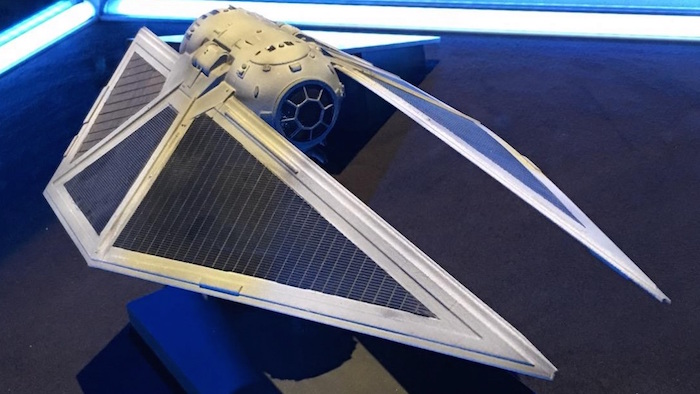 Take a look at the newest ship to zoom into X-Wing pilots – the Imperial TIE Stryker.

The sleek and agile TIE striker was developed primarily by Imperial forces stationed on planetary installations, where its adaptive ailerons and potent weaponry made it an excellent safeguard against Rebel incursions. The TIE striker and its adaptive ailerons come to life with the TIE Striker Expansion Pack for X-Wing™. It contains one highly detailed and pre-painted miniature TIE striker, along with six ship cards and three upgrades. These reflect the ship's exceptional atmospheric maneuverability, as well as its use in Imperial swarm tactics.
Let's take a look at all the components: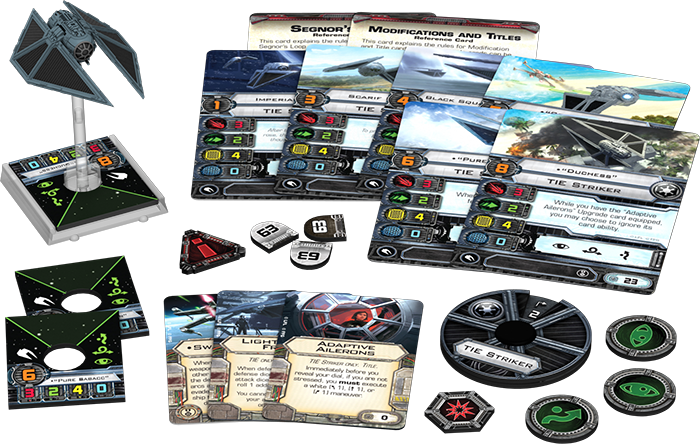 Ship Basics
Primary Weapon: 3
Agility: 2
Hull: 4
Shields: 0
Pilot skills range from 1 to 8 (Duchess) with a point value of 23 for the top pilot.
Focus, Barrel Roll and Evade actions are shown.
Subscribe to our newsletter!
Get Tabletop, RPG & Pop Culture news delivered directly to your inbox.
Sample Cards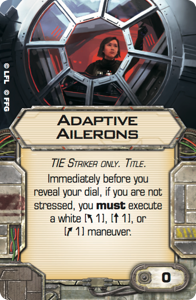 She's a fast one…
Also note the ship includes the Segnor's Loop Reference Card.
More on the ship from FFG here.
i09 got these pics of a big TIE Stryker model and some info last month: (note this is Disney's model for the movie,  NOT FFG's X-Wing model)
~ Pilots, get to your starfighters!