Geekery: VHD Comic Tells an All New Story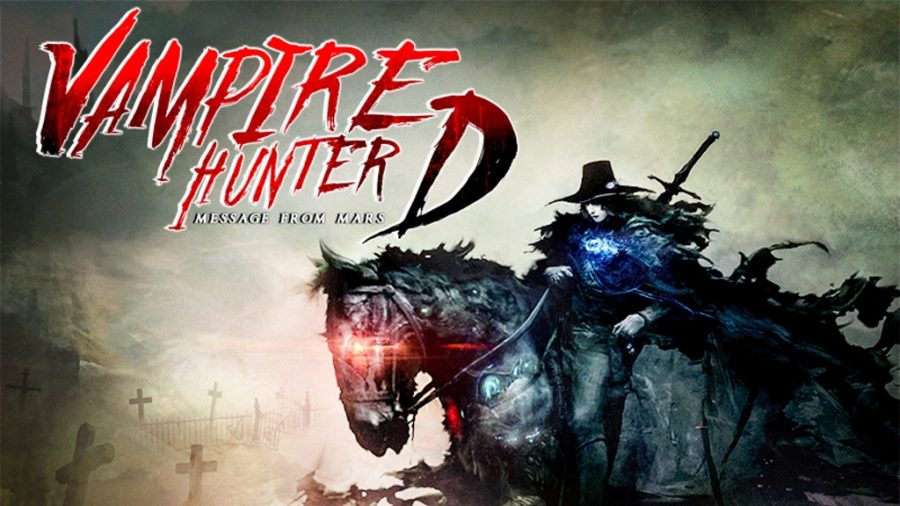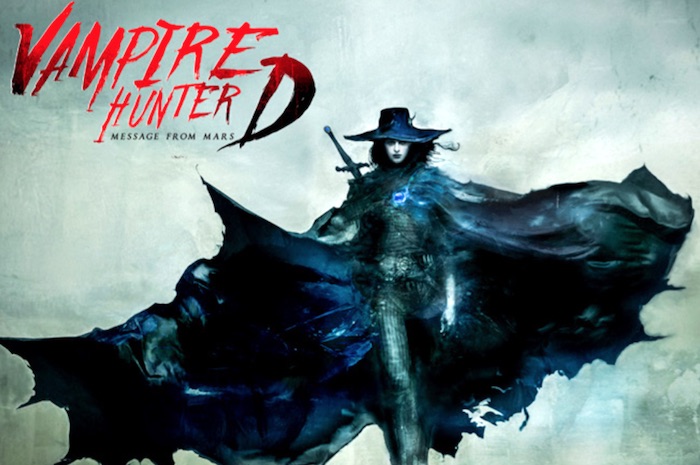 Great art and a new story by creator Hideyuki Kikuchi makes this a book to check out.
A quick primer for those that are just now discovering Vampire Hunter D: The first story was first published in 1983; and has expanded into 30 novels and an internationally beloved  anime. It's set in a post apocalyptic universe that rolls westerns, sci-fi, horror, and fantasy into a unique backdrop. The protagonist, D, is a traveler that speaks little and carries a big sword. He defends the helpless from the ancient line of vampires that rule the land. Did I mention he has a parasitic companion in his left hand that absolutely loves one liners?
Vampire Hunter D: Messages from Mars is based on Message from Cecile – an original story by Hideyuki Kikuchi. The story begins when D receives a centuries old message from Cecile, a Martian colonist, who can see the future. One of a vampire take over of her colony, and D's arrival to cleanse the planet. This is the first time Message from Cecile has been translated into English, and the first western style Vampire Hunter D comic book.
I talked to Scott McLean – a producer at Unified Pictures working on the new animated series – about the Kickstarter campaign and how the project came about.
I found the story in a list of short stories on the VHD wiki page and realized it was the only one I didn't have a copy of. I reached out to Kevin Leahy, the translator for the series and asked if it would be possible to get a copy. He asked Kikuchi-san for it, translated it, and sent it over to me. So I became the third person to read Message from Cecile in English. It's a great story that gives some insight into the early years of D's journey as a Vampire Hunter and to the wider universe as it takes D off of Earth. 

I shared the story with the rest of our team and in discussing where it could fit in, we all felt that it didn't really fit well for an adaptation into a movie or a TV episode. One of our writers suggested that a comic book might make the best way to bring this story to life. We put together an outline for adapting the story into a multi-issue comic book run and Kikuchi-san gave us his blessing to make it.
I'm glad his appreciation of VHD took this path – we're getting a great series from it.
Scott sent us a preview of the book yesterday. The final product definitely lives up to the Kickstarter's promise. First thing you'll notice: the art is gorgeous. The story is supported by a talented team of artists – including Michael Broussard and Jae Lee. Two of the covers…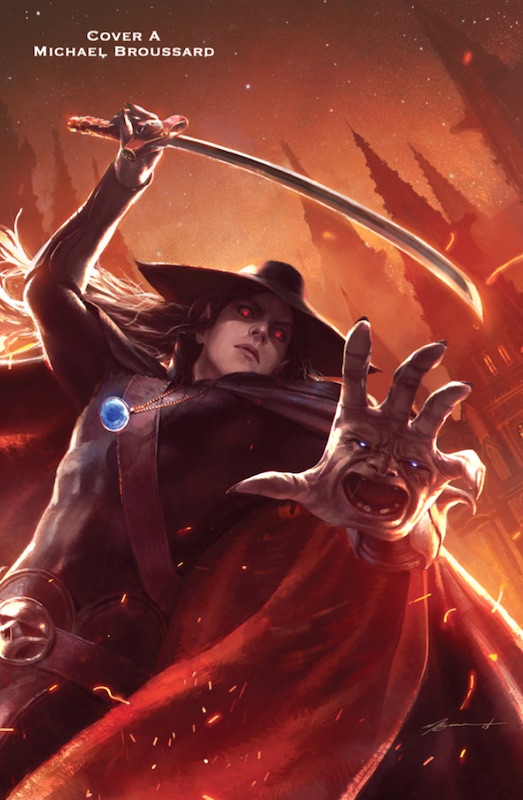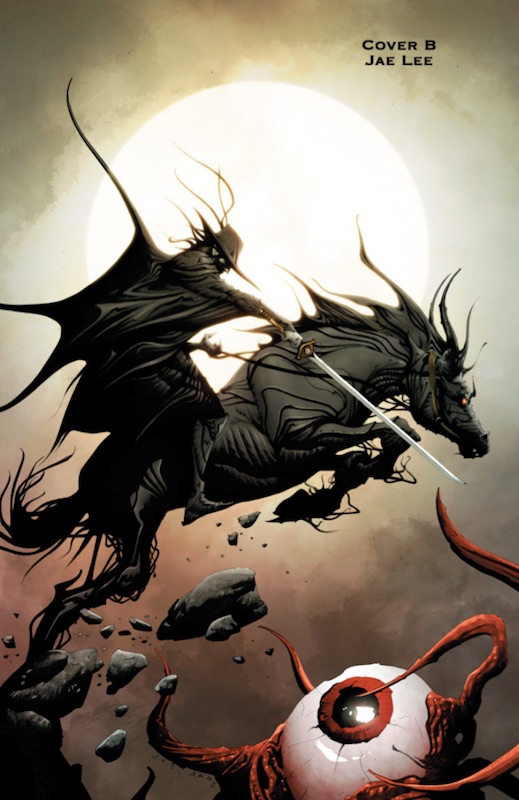 The preview pages boast more great art, and a story that every VHD fan will want to read. It starts with D's arrival on Mars and jumps right into an epic fight scene.
Subscribe to our newsletter!
Get Tabletop, RPG & Pop Culture news delivered directly to your inbox.
Some snippets…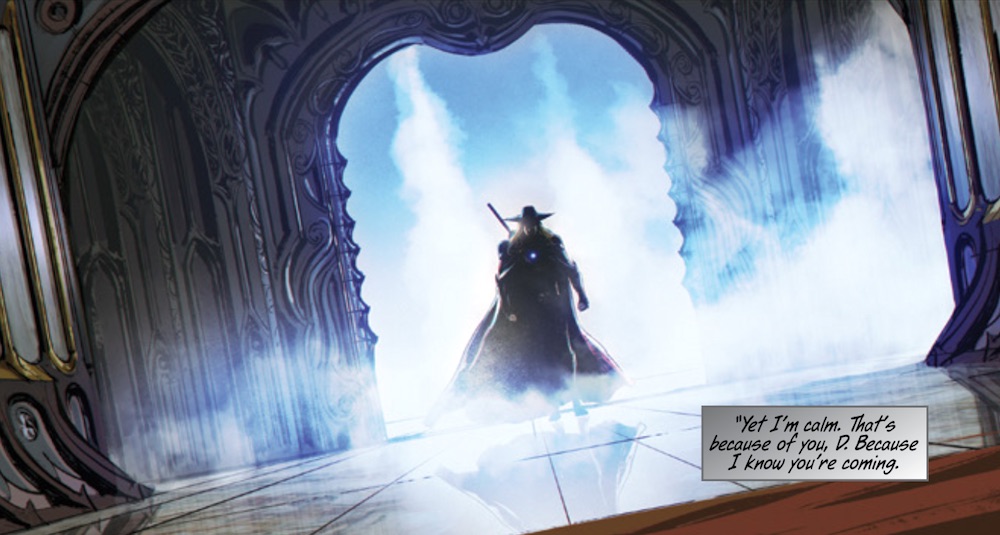 A little conversation between vampires and the fight is on!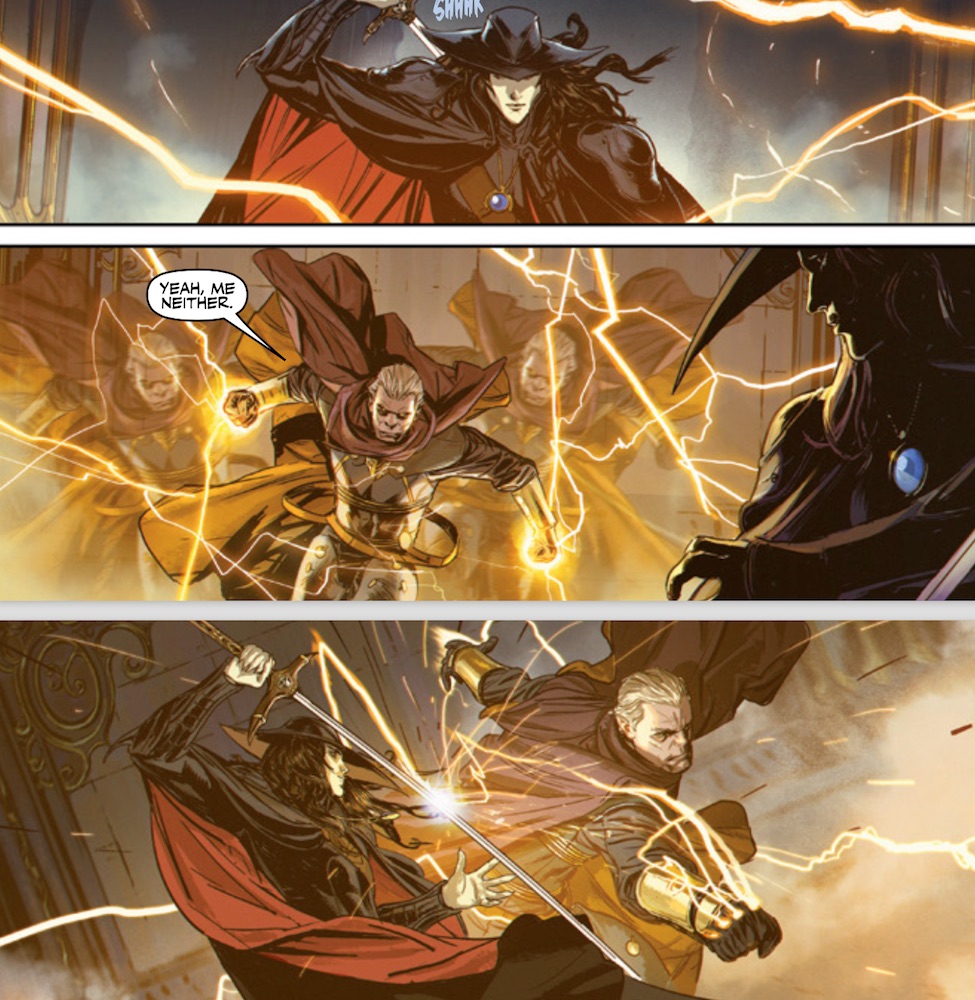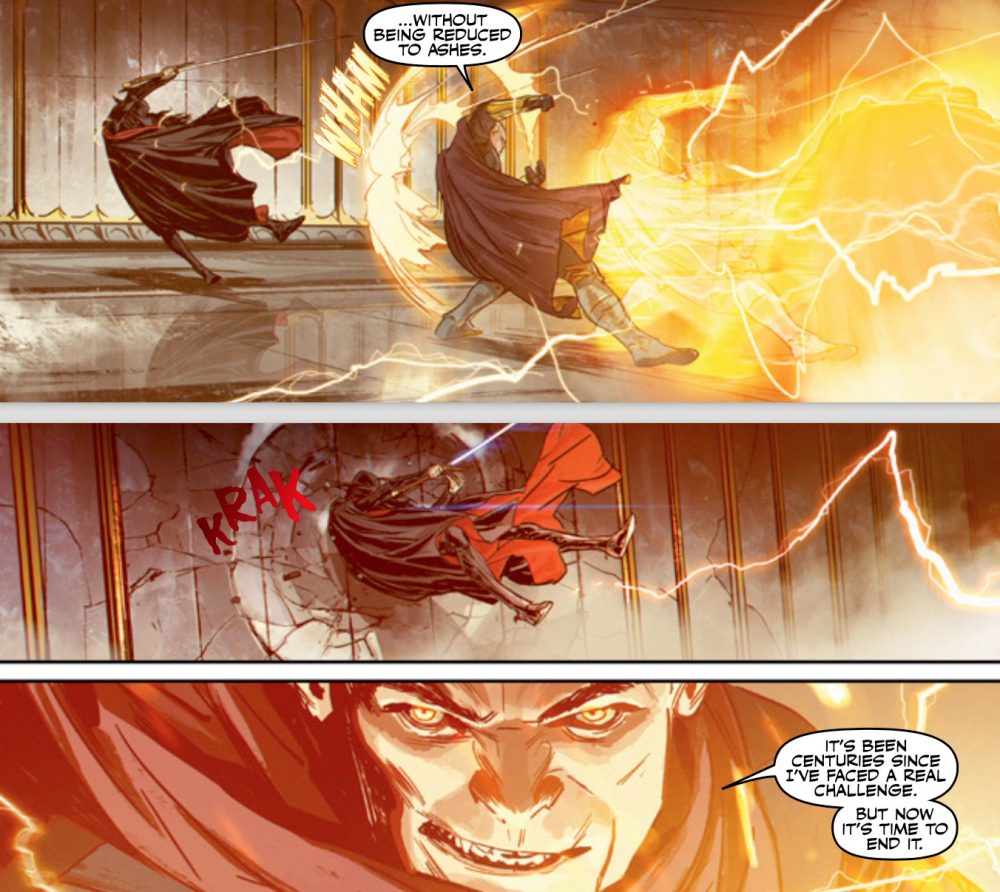 You'll have to pick up the series to get the full story.
Backers' books are being shipped early next month, and issue #1 will be in stores soon. If you weren't a backer be sure to add it to your pull list at your local comic shop!
For the latest news on the series check out the official Facebook page.
Are you looking forward to a new VHD adventure?