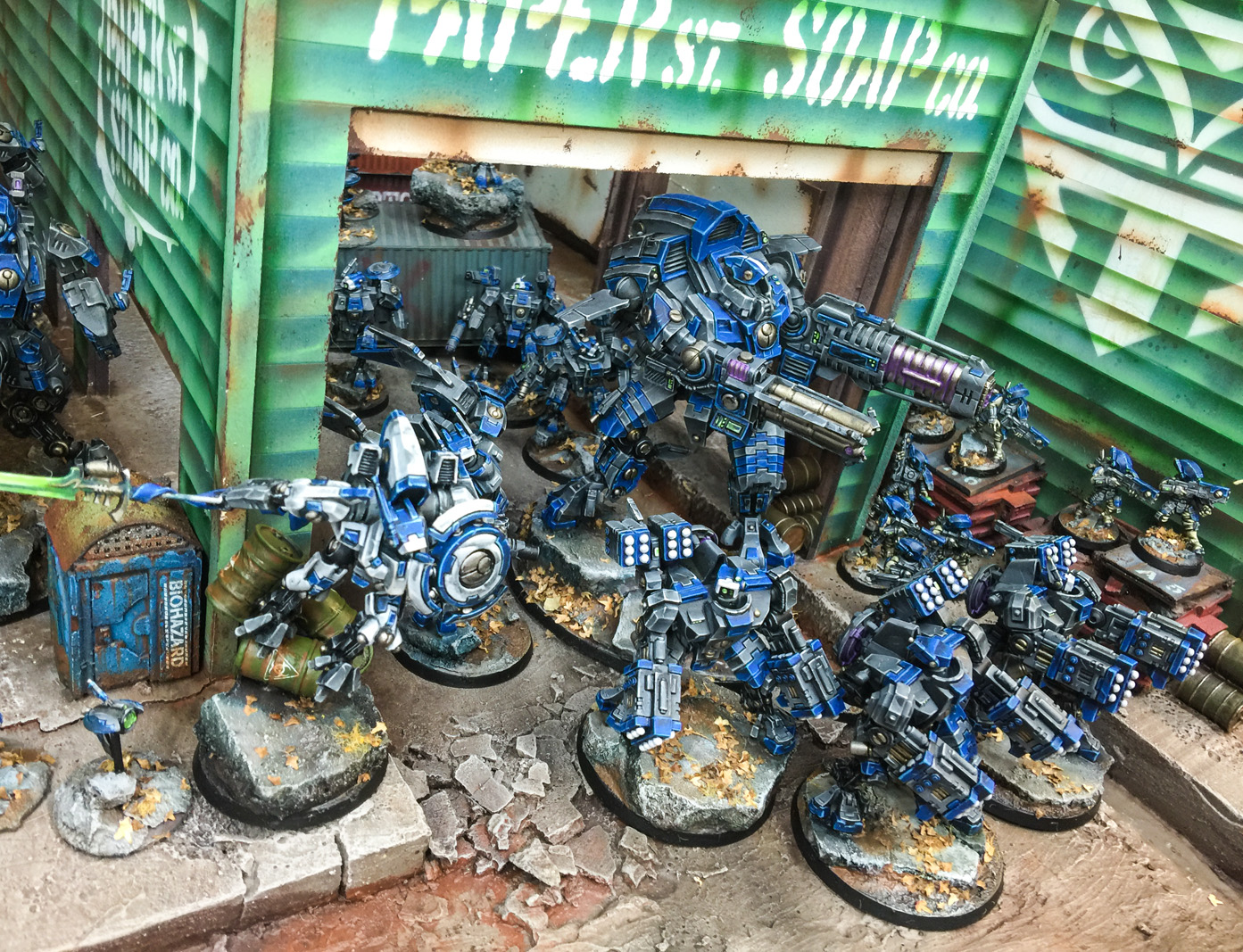 Hello BoLS readers! Today we play with this cool Tau army and get the best pics we can come up with.
With the actual coverage of the army over, let's have some post credits action. As I have stated many times before, miniatures for me goes back to when I was a kid.  Playsets and snow forts were as important and fun for me as the figures themselves.   I had a white kitchen table that was Hoth.  The Christmas tree and presents were always a few weeks of building blocks and a Holiday Special Kashyyk.
So while the backdrops are fun and add flavor, I love to go back in and take action pictures after the traditional set is over.  That's all there really is to it. So enjoy, and thank you for looking!
For more images and information on my services:
Thanks, and until next time!