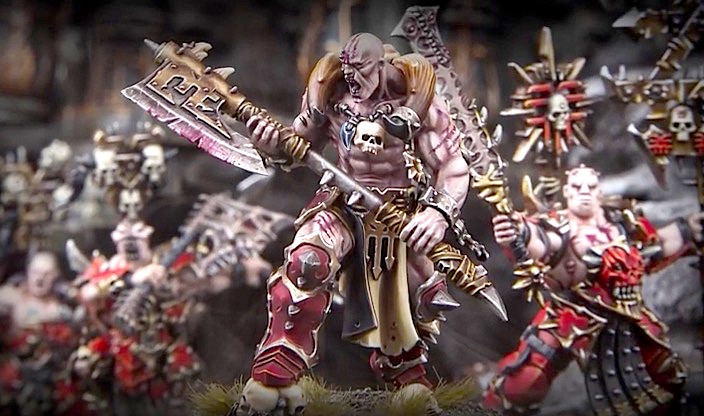 SKULLS FOR THE SKULL THRONE! Take a look at GW's latest tease for Gorechosen.
Gladiators READY!
Into the Pits!
FIGHT!
Games Workshop's latest stand alone board game is almost here.  We first got wind of Gorechosen back in June when it made an appearance in GTM Magazine.  The days have ticked down and it's ship date of September 24th is just around the corner. Welcome to the gladiator pits!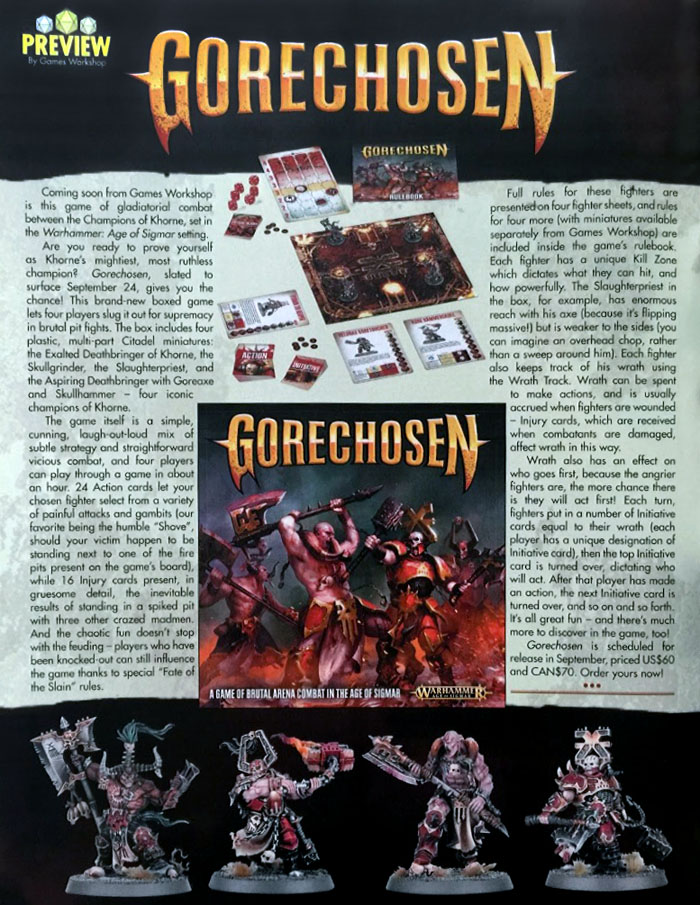 GW is starting to ramp up information on the title and today we have thier latest teaser to get your blood flowing.
video via GW (facebook)


The Game

Gorechosen is a game of brutal, fast-paced arena combat for 2-4 players. In this game, four champions of Khorne are thrown into the pit, fighting bitterly against each other to prove who is the most worthy of the Blood God's gifts! Fight every man for himself, or team up against the strongest player to decide who is the most favoured of Khorne – lots of variations and tweaks to the bloodthirsty core game rules are included.

The Contents

– 4 Gorechosen Champion miniatures, each with their own ultraviolent playing styles and signature moves:
– Redarg Bloodfane, Exalted Deathbringer;
– Kore Hammerskull, Skullgrinder;
– Heldrax Goretouched, Slaughterpriest;
– Vexnar the Reaper, Aspiring Deathbringer;

– a double-sided arena board with hex grid;
– 4 Fighter Reference cards, with rules and health trackers;
– 52 Action, Initiative and Critical Injury cards;
– 16 page rulebook;
– assorted tokens and dice necessary to play.

Setting up and playing a game of Gorechosen should take around an hour – quick enough to please the Blood God.

Let the carnage begin!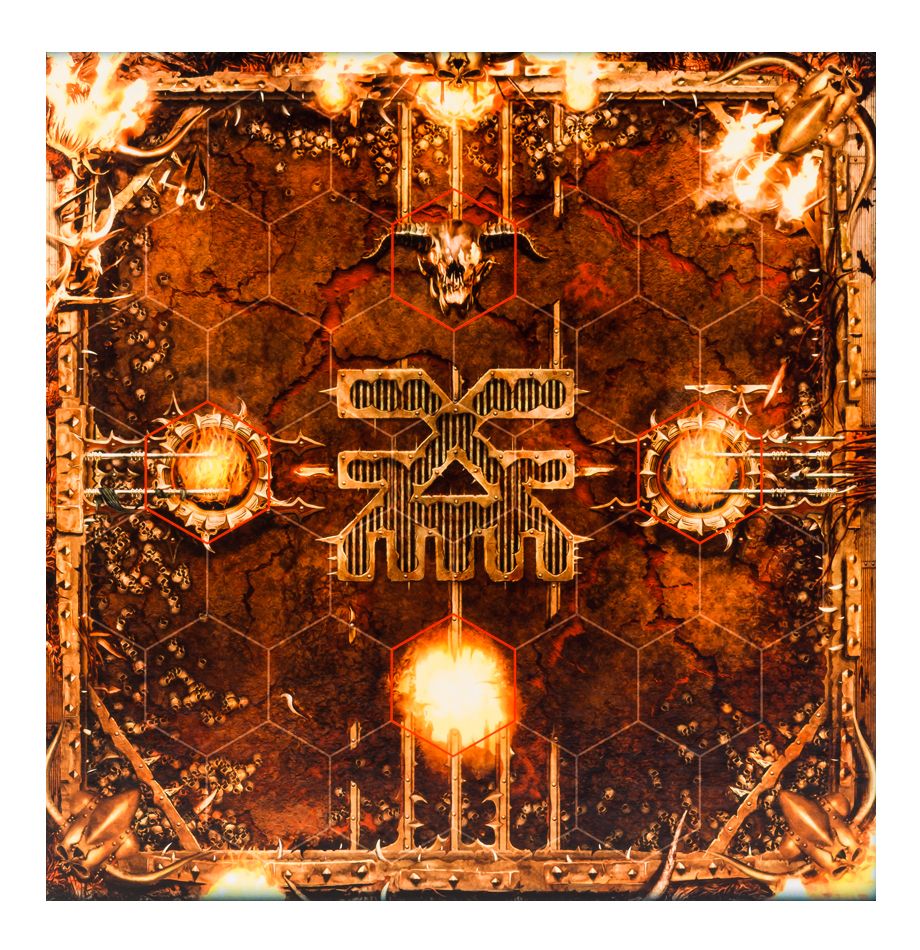 It's a crazy deal considering those 4 Khorne heroes go for $30 apiece.
~The Brass Throne commands you to buy!