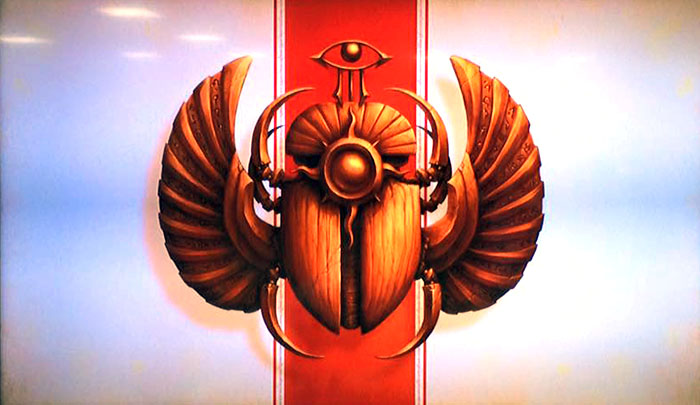 That's right – the NOVEMBER cover of White Dwarf has been seen in the wild. Come check it out!
via Dudeface 09-16-2016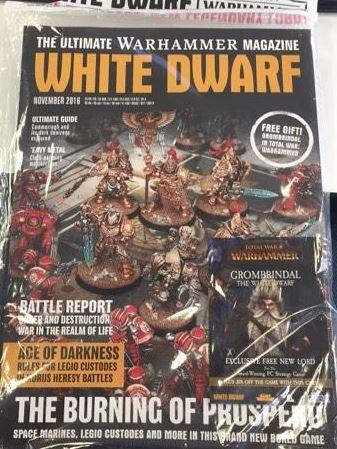 Let's break this one down:
Grombrindal The White Dwarf looks to be making an appearance in Total War: Warhammer
The Burning of Prospero is the new Board Game
Age of Darkness: Rules for Legio Custodes in Horus Heresy
New Models for the Legio Custodes and more
We reported on a new Horus Heresy Boxed set coming all the way back in July. We had sources telling us it was "Thousand Sons vs Space Wolves  and 'others' " and now we know for sure.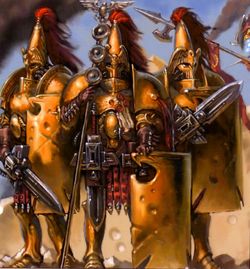 This is pretty huge news. The Custodes are one of those things you read about and you wonder what they will be like in game. Seeing them have models and that they are getting rules for play in Horus Heresy is just fantastic!
You can tell they are facing off against Space Marines in Red armor and if you look really closely you can see Space Marines in grey armor at their backs at the top of the page. I can't believe this is finally happening!
Also, I'm a little suprised this White Dwarf pic already showed up. I mean this is the November issue and we just got the September one delivered (due to delays) this past week it seems like. We still have rumors about what the October issue will be but no confirmations yet. I don't know how much more "Nostalgia Juice" I can take at this point…My wallet. My poor, poor wallet.
What do you think about the Legio Custodes coming to the tabletop? Are you ready for these Gilded Golden Boys to take the fight to the Thousand Sons?