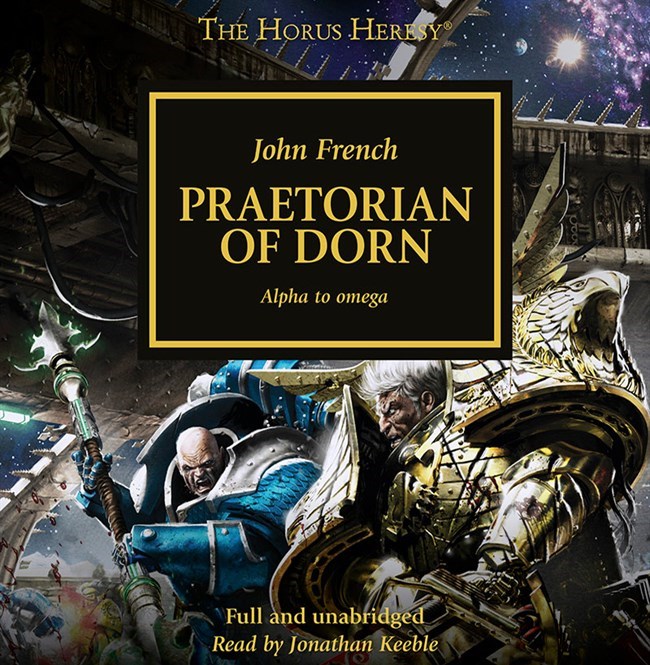 We go deep inside the mind of some of Black Library's best authors.  No Spoilers here but you don't miss it.

Hey Everyone,
This episode features interviews from John French and Nick Kyme.
The first segment is brand new with John French about his new novel, Praetorian of Dorn. John talks about his inspiration and source material for his first full length Horus Heresy installment. No spoilers here!  We also take a deep dive into the minds of Dorn and Perturabo.  Are they two sides of the same coin?
We get the smallest glimpse about the backdrop of this epic story taking place inside the boarders of the Emperor's own turf – the Sol System.    See Dorn like you may have never seen him before.
The next segment revisits the interview we did with Nick Kyme a couple of episodes back.  If you missed it then here is a perfect opportunity to catch up.  Nick talks about his work with the Salamanders and how that legion, and Vulkan, have evolved into what they are today.
The last segment brings up back to John French.  We also featured this interview in episode 154.  It really makes me glad to see the Horus Heresy in such capable hands of the Black Library authors.  These guys really know the game, the lore and how to keep us coming back for more.
If you've read the book please do not post spoilers below.
FTN mostly focuses on Warhammer 40k, but again you will see in the first few episodes we take a severe deep dive into nerdom. These have been a blast to record and I hope they help pass the time for you.

Credits:
Paul Murphy – Host
@warmaster_tpm
Panelist:
Justin Troop – troopsmash
Christopher Morgan – captain morgan
Adam Abramowicz – Beyond the Brush Studios
Andrew Whittaker