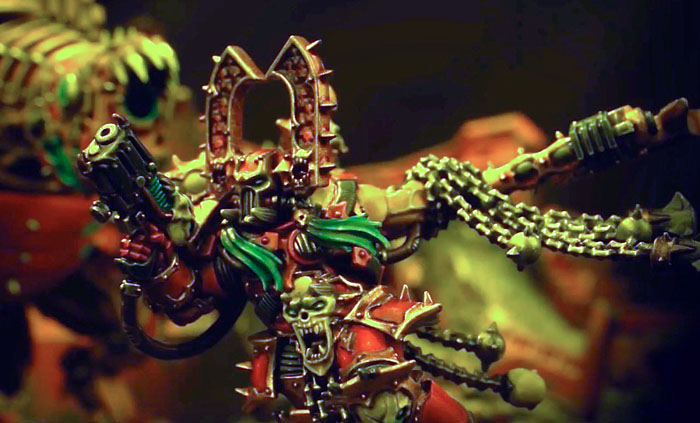 Kneel before the power of the Blood God's champion – Kharn the Betrayer's new model is here.

via Games Workshop
Kharn in the Round
Let's take quick look at different sides of the new Knarn mini: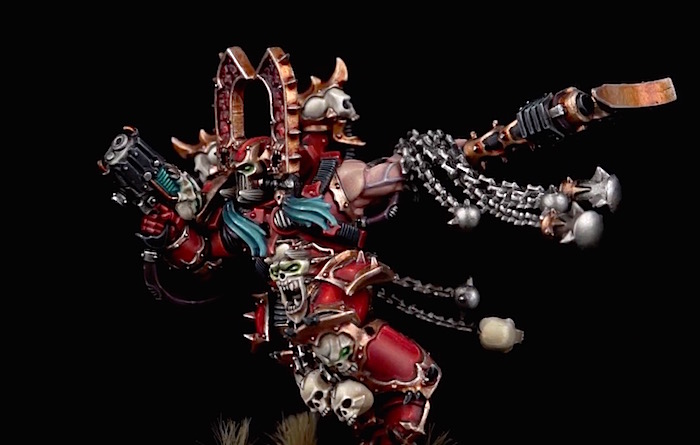 Side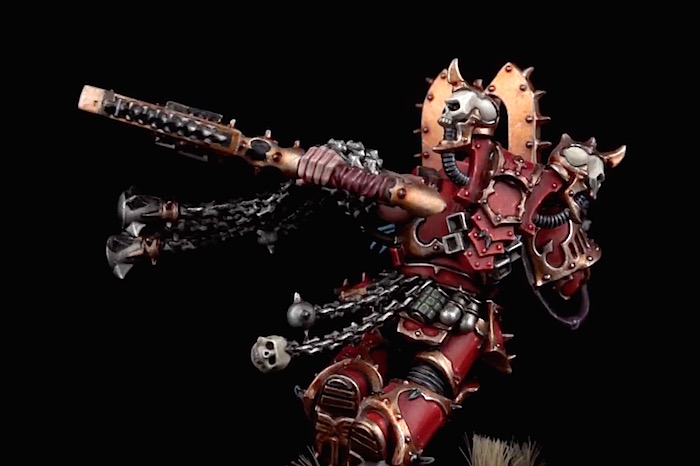 Back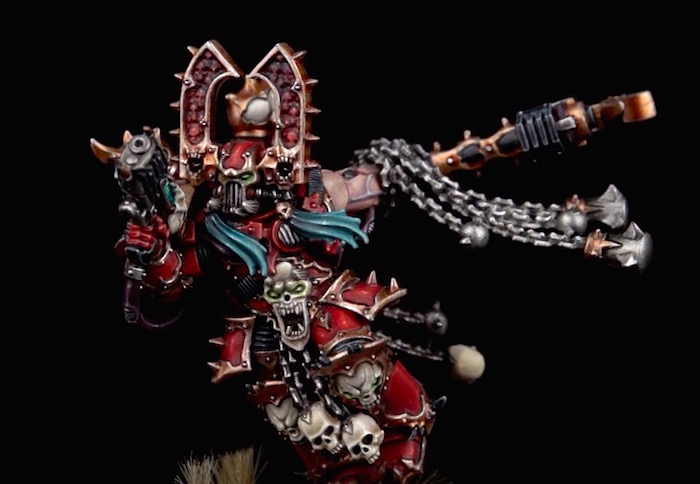 Front
Kharn Review
They certainly have knocked it out of the park with the new Kharn.  The first thing that jumps out at you is the pose and sense of energy and motion the new model has. This Kharn is barreling at his target, plasma pistol up and Gorechild held high ready to slam down on his foe.  The chains both front and back emphasize his sense of motion. Looking at the side view picture, the model has a sense of control, and does not appear to have any of the "dancing or tripping" problems the earler Berzerkers and some jump pack models have.  I like the helmet tassels and the veins on his exposed arm. Normally I would say there are a little too many skulls on a single model like this – but we are talking about Kharn. Both he and Skulltaker get a pass in that department.
Note that smaller more compact backpack is a key element that allows you to focus on the new model's face. It doesn't distract the eye the way the previous model's pack did. If you want to see just how much the industry has advanced, take a look at Kharn's previous 20 year old model. Look at things like the detail of the screaming skull on Kharn's groin guard, or his helmet mask between both models.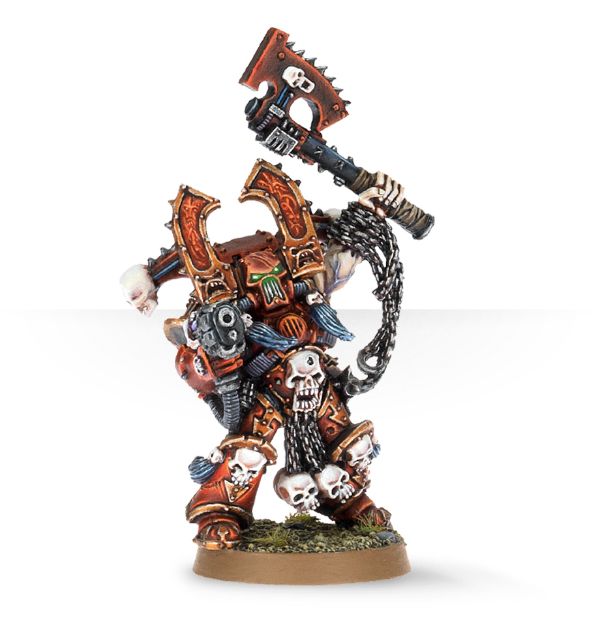 I was badass back in day…
When the previous plastic Age of Sigmar Khorne champions were released, we wondered what GW could with their new design skills and technical ability if they turned it back to the 40K Chaos Marine line.  Now we know.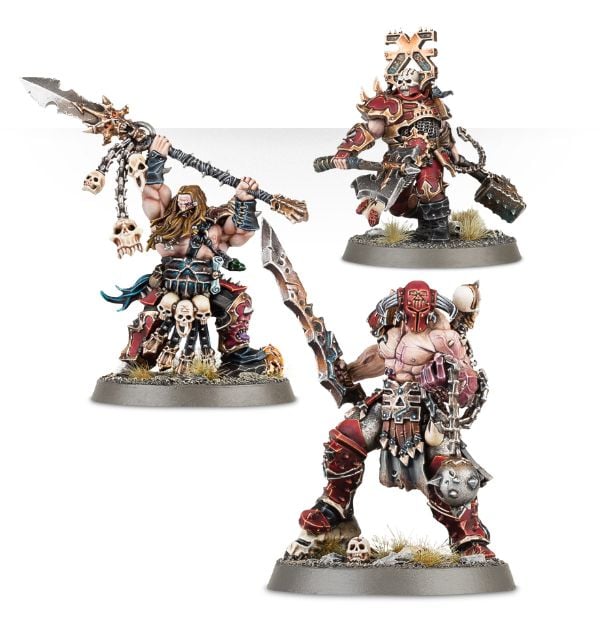 ~What do you think of the model's aesthetics?