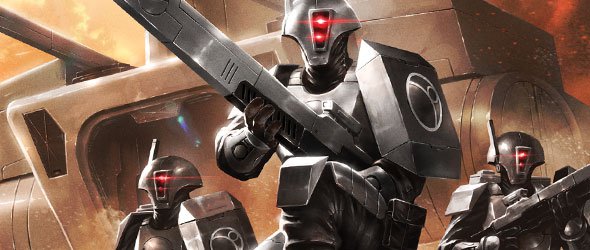 Planetary Onslaught has 29 datasheets for fortifications & networks – And one Hobbyist has put a list together!
The White Dwarf Teasers from yesterday were pretty big and hidden among those gems wasn't just the announcement of a new terrain kit, but also the listing for the new Planetary Onslaught Supplement: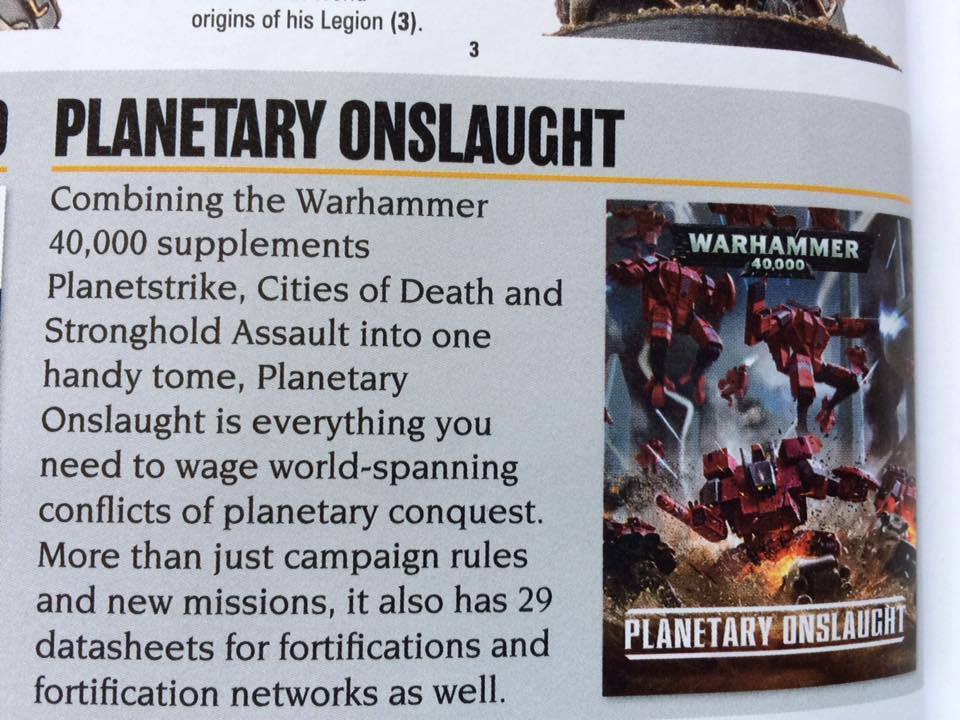 This book looks to replace Planetstrike, Cities of Death and Stronghold Assault – but perhaps more importantly, it also has "29 datasheets for fortifications and fortification networks as well." Personally, I'm glad they are consolidating those 3 books, but I'm also very curious as to what those datasheets were. And apparently I wasn't the only one because Kanluwen has put together a very comprehensive list:
via Kanluwen
Here's the list I've compiled as of now

1 Aegis Defense Line
2 Imperial Bastion
3 Imperial Strongpoint(Fortification Network)
4 Honoured Imperium
5 Wall of Martyrs Imperial Defense Line
6 Wall of Martyrs Imperial Defense Emplacement
7 Wall of Martyrs Imperial Bunker
8 Wall of Martyrs Firestorm Redoubt
9 Wall of Martyrs Vengeance Weapon Battery
10 Wall of Martyrs Imperial Defense Network(Fortification Network)
11 Promethium Relay Pipes
12 Void Shield Generator
13 Void Relay Network(Fortification Network)
14 Skyshield Landing Pad
15 Fortress of Redemption
16 Macro-Cannon Aquila Strongpoint
17 Vortex Missile Aquila Strongpoint
18 Munitorum Armoured Container Cache
19 Plasma Obliterator
20 Tidewall Shieldline
21 Tidewall Droneport
22 Tidewall Gunrig
23 Tidewall Gunfort(Fortification Network)
24 Tidewall Defense Network(Fortification Network)

24 of those are the items that are currently directly referenced as Fortifications. I included, in my initial counts as I think they will likely make an appearance, the Basilica Administratum, Manufactorum, Shrine of the Aquila, and the Sanctum Imperialis despite currently being labeled as "Battlefield Terrain" rather than Fortifications.

PROVISIONAL
25 Basilica Administratum
26 Manufactorum
27 Shrine of the Aquila
28 Sanctum Imperialis

With the Haemothrope Reactors, we're at 29…so most likely I think the Haemothrope Reactors will be rolled into an existing Fortification Network.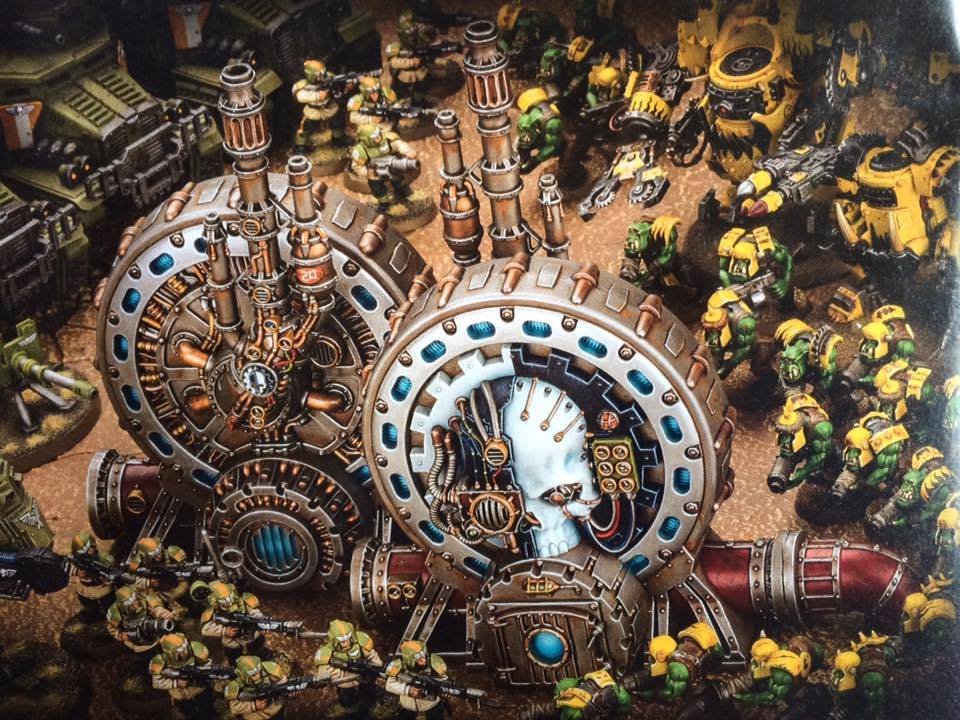 It's a very comprehensive list so kudos for putting it together! Now the question is how accurate will this list be? There is no way to be sure until the book comes out but I'm feeling pretty confident that the majority of this list is accurate.
Still, it's not confirmed yet so don't bet the farm. Also, we don't know exactly how Games Workshop is going to divide up those Fortification Networks – will that be a single datasheet or will each part get their own datasheet? Who's to say that Games Workshop won't introduce some new terrain as well?
I'm still hoping we get some other Xenos Terrain – maybe not in this book but perhaps with the next edition…
What do you think of this list? Is there anything that was left off? Is your favorite Fortification included?