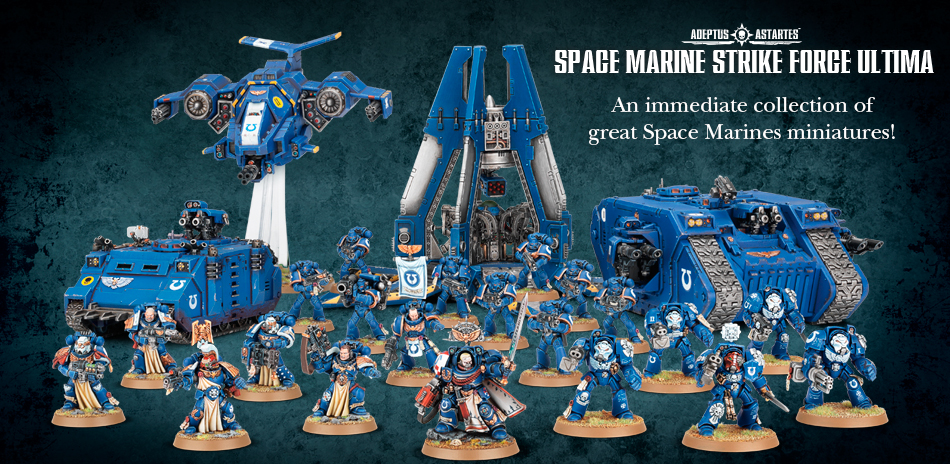 The Genestealer Cult's Second Wave arrives and the Space Marines get a fantastic deal!
via Games Workshop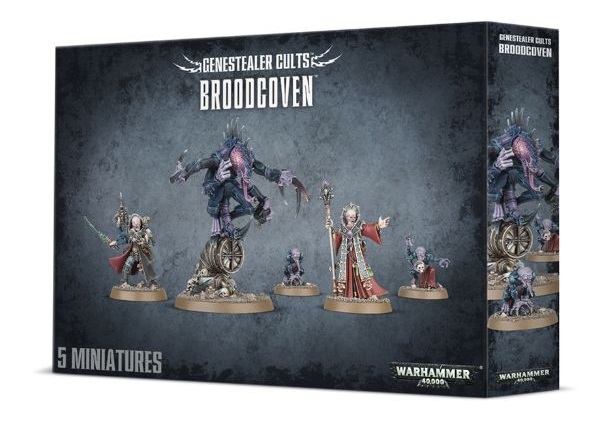 The Patriarch and his Broodcoven dominate the minds and hearts of the cultists in their thrall. Masters of psychic and physical power, they muster and command the actions of the cult's many generations to ensure their targets are torn down in short order. Every word spoken by the Magus or Primus is obeyed to the letter by their faithful congregation, for they speak on behalf of the Star Saviour himself. This cocktail of psychic power, inspirational presence and dark charisma is a potent stimulant to the cultists around them. Perhaps realising they would soon be doomed should their masters leave them, the lesser warriors of the cult will fight tooth and claw to defend them – and on the day of battle, the best form of defence is attack…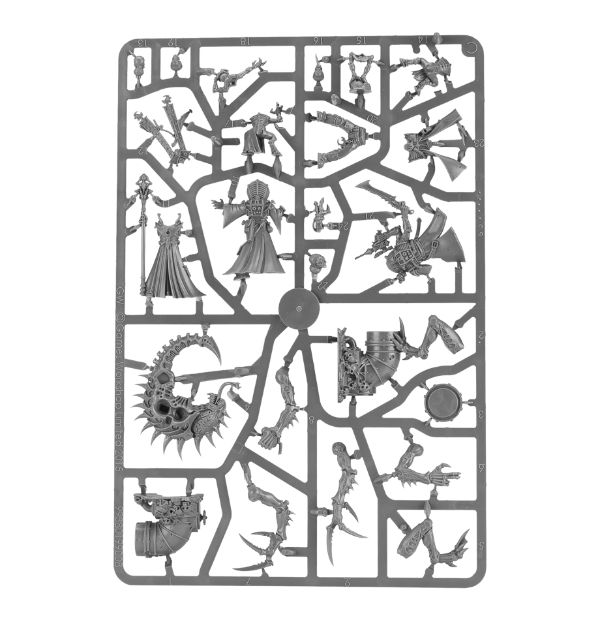 This box contains all the parts necessary to assemble the Broodcoven, a formation found in Codex: Genestealer Cults. You'll receive a Patriarch, a Primus armed with needle pistol, bonesword and toxin injector, and a Magus, armed with autopistol and force stave and including 2 Genestealer Familiars – a charismatic and deadly combination of Genestealer Cults miniatures.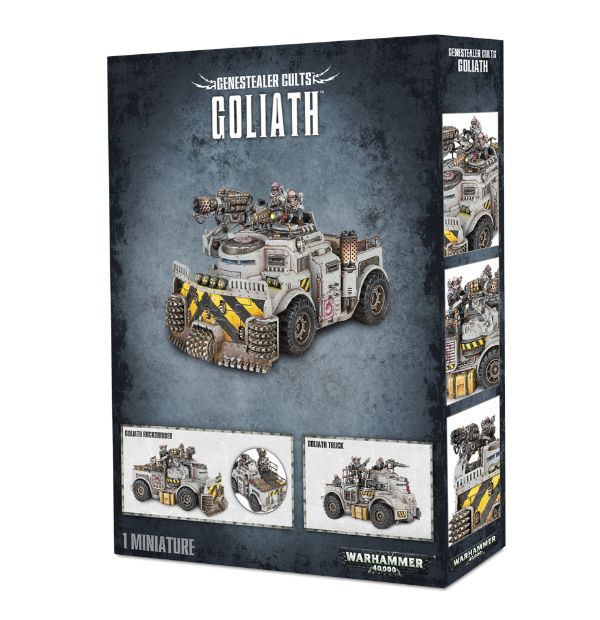 Infinitely adaptable, hard-wearing and rugged, the Goliath Truck is a mainstay of the Genestealer Cults. Fast and manoeuvrable, it bounces around the battlefield laying down walls of gunfire, heavy stubbers and autocannons ablaze. Once dedicated to the shadows, the crew manning the Goliath – proudly emblazoned with insignia of the Cult – now do everything in their power to get as close to the enemy, screaming rapidly across even the most hostile terrain to slam open their cargo compartment and disgorge broods of up to 10 scuttling Hybrids.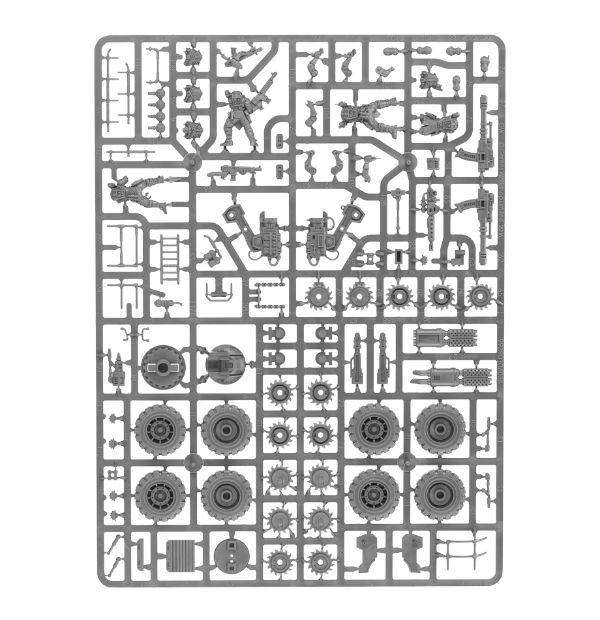 This multi-part plastic kit contains the components necessary to assemble a Goliath Truck, transport and offensive vehicle of the Genestealer Cults. It comes armed with a heavy stubber and twin-linked autocannon, and features a ton of customisation opportunities – the 4 crewmen have their own options and the wheels can be attached with high ground clearance.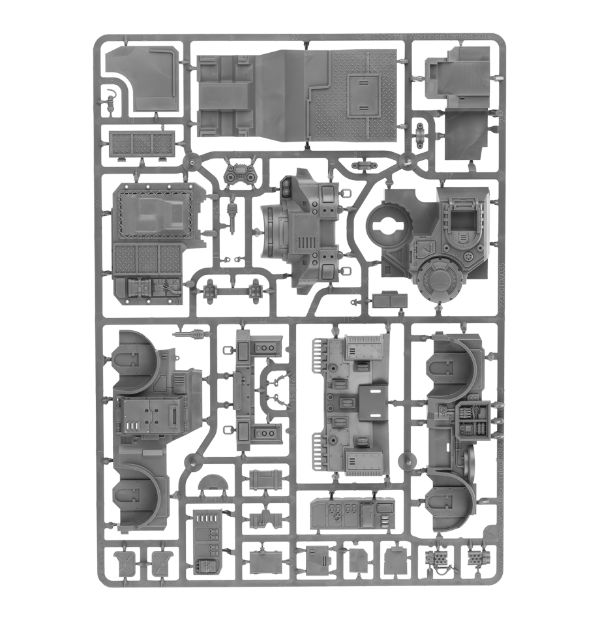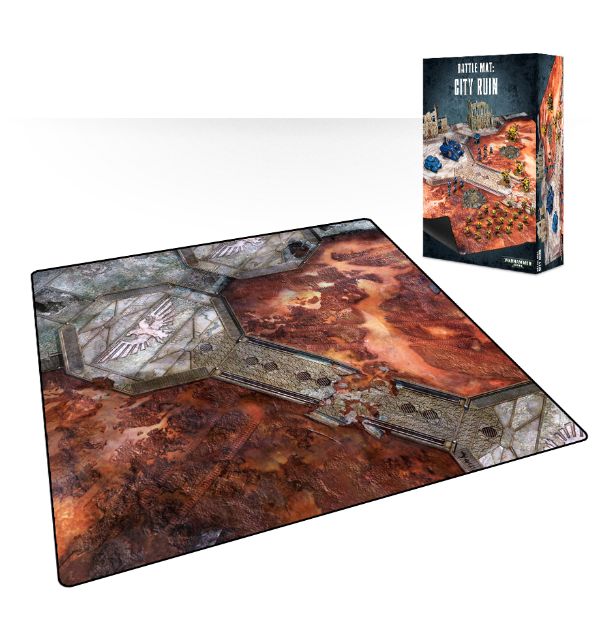 A great way to get yourself an instant, full-colour surface for your games of Warhammer 40,000, the City Ruin Battle Mat is a high-quality neoprene rubber mat with a printed design. It doesn't need to be painted, it looks fantastic with scenery pieces on, and can be placed on any flat surface for an instant place to play. No need to spend time assembling and painting a board on which to play.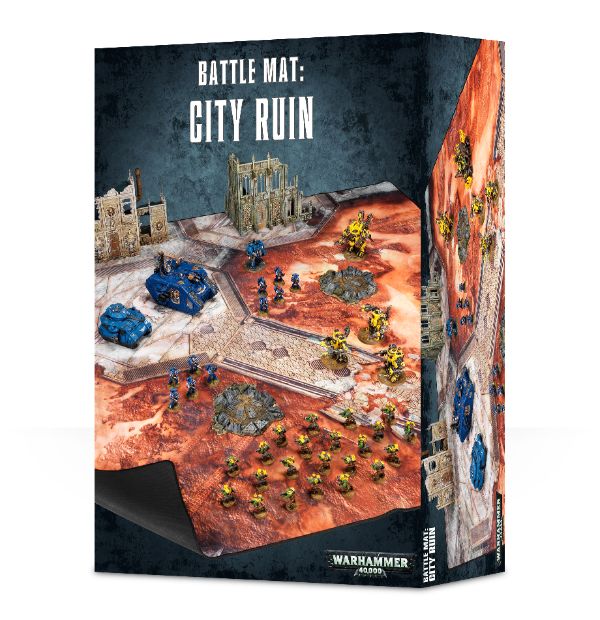 It measures 4'x4' and is durable enough to be ironed flat! It's double-stitched at the edges for even more (even more!) durability, and can be rolled or folded away for easy storage. Make your gaming table look spectacular in seconds!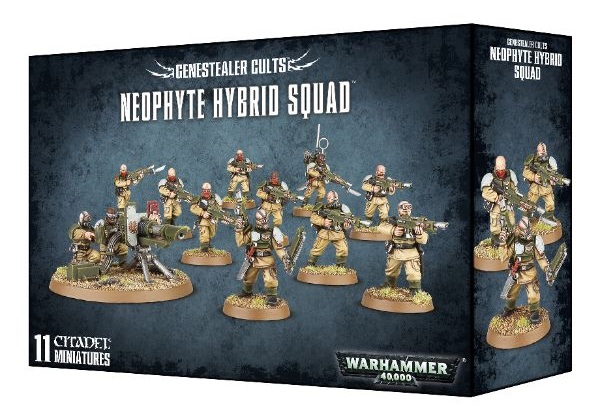 By the time a Genestealer Cult launches its insurrection, its Neophyte Hybrids make up a horde of thousands. Weathered and toughened by a life of hard labour, each cultist features the inhuman reactions and strength their alien genes gift them. These third and fourth generation hybrids can pass as human – sinisterly, some can even infiltrate the Astra Militarum, such are their blessings. When the cult signals their attack, Neophytes swarm from sewers, catacombs and shadowy barracks, overwhelming their enemies and seizing control of entire planets within hours.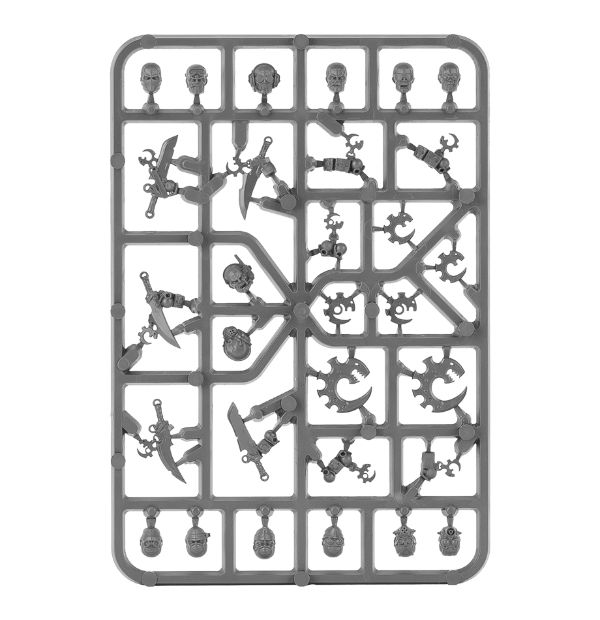 This box set contains the components necessary to assemble a Neophyte Hybrid Squad. You'll receive a 10-man set of Cadian Shock Troopers, a Cadian Heavy Weapons Squad and a Genestealer Cults Upgrade Frame – this contains everything you need to upgrade the Cadians to Neophyte Hybrids, including 14 heads, assorted Cult icons, daggers and grenades, and 6 Cult icons for vehicles.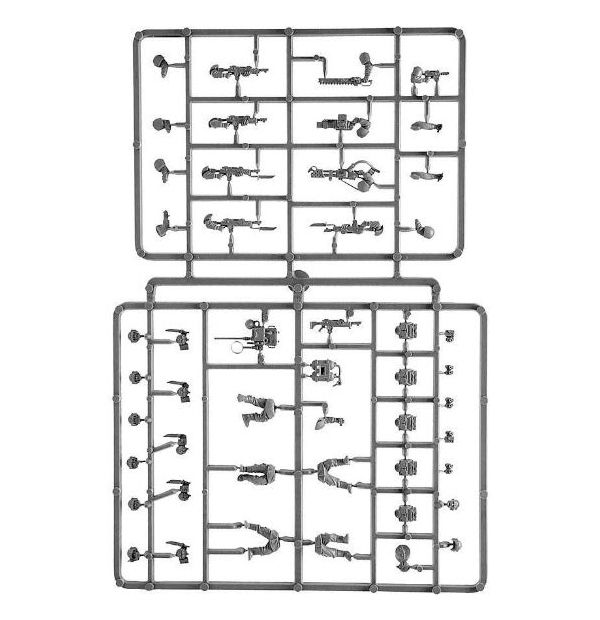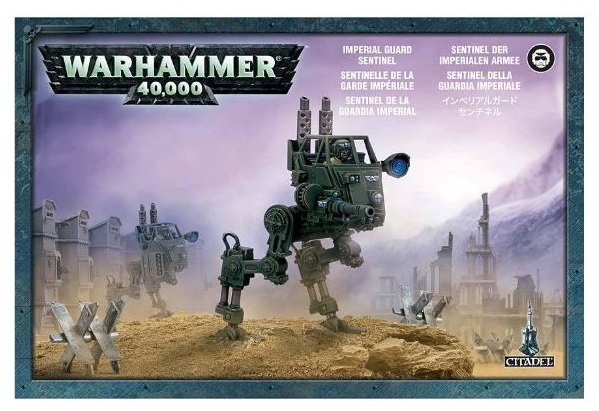 Bullets fly and shrapnel fills the air, but the Armoured Sentinels of the Genestealer Cults stride forward without pause. Those who underestimate the bravery of their cultist pilots will be made to pay with their lives, for when fighting as a squadron, these walkers can tear apart enemies far greater in bulk. Multi-lasers spit incandescent volleys, missile launchers sow death amongst concentrations of infantry and lascannons blast smoking holes in the hulls of enemy tanks. Should the Armoured Sentinels find themselves the target of an enemy assault, they are far from defenceless – pistons hiss and hydraulics thump as flamethrower-armed walkers stomp forward, incinerating indiscriminately.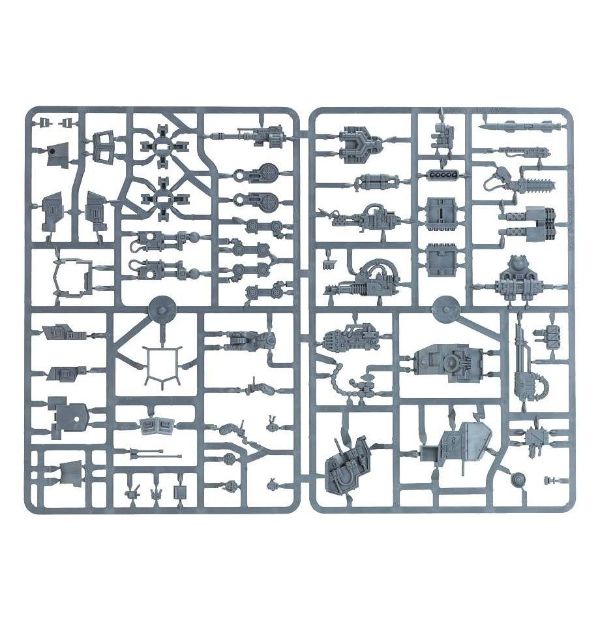 This box set contains one multi-part plastic Sentinel. This 59-piece kit contains all of the components to make either an Armoured or Scout Sentinel, and includes two Cadian and two Catachan pilot heads. Also supplied are all of the weapon variants mountable on a Sentinel, including: a multi-laser, a heavy flamer, an autocannon, a lascannon, a plasma cannon and a missile launcher. Model supplied with a Citadel 60mm Round base.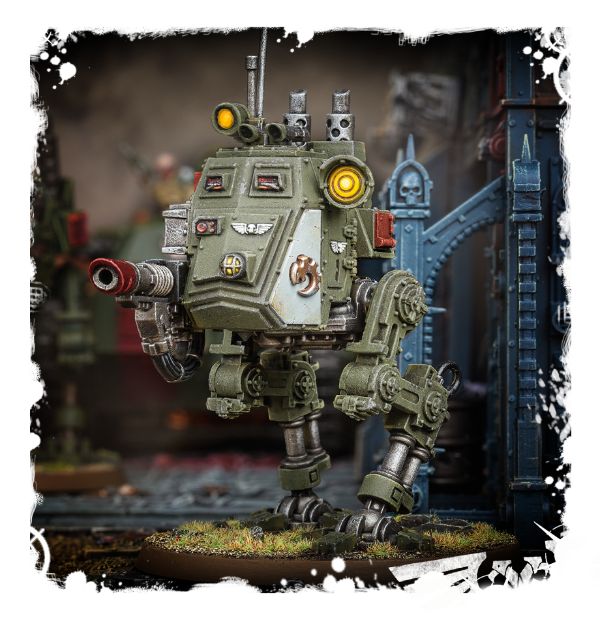 The Sentinel in the image above has been modified with icons from the Genestealer Cults Upgrade Frame, included with the Neophyte Hybrid Squad.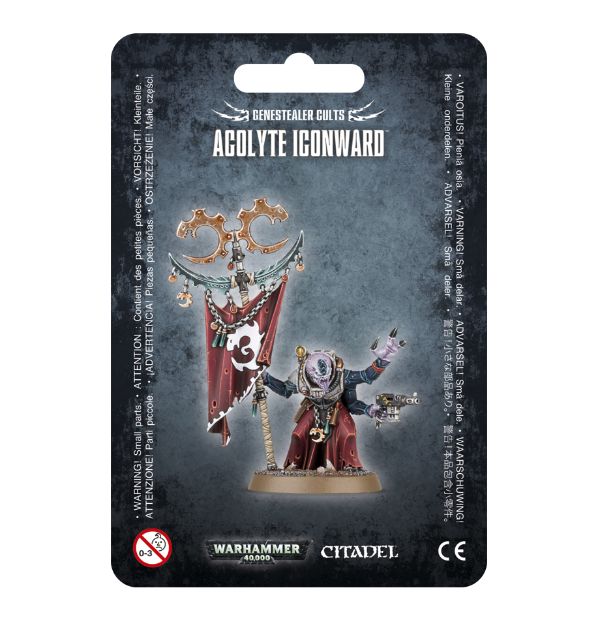 Hoisting the sacred banner of his cult above the frenzied anarchy of their insurgency, the Acolyte Iconward is a focus both religious and military. Some Iconwards have spent centuries preparing for their incursion, and releasing this anticipation brings an infectious rush that inspires brood brothers to war. The sight of his standard sends the broodkin surging forward in a wave of indiscriminate violence – violence that the Iconward himself can match, his infection near-undiluted. The Acolyte's icon must not be allowed to fall, as it represents the dawn of a glorious new order.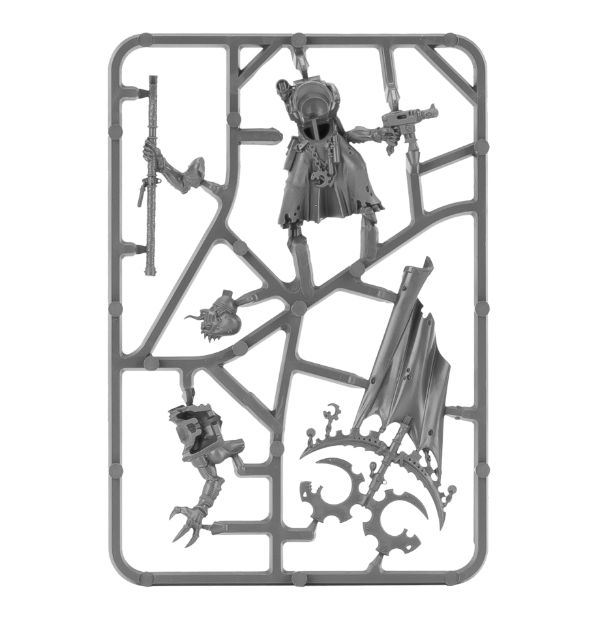 This multi-part plastic kit contains the components necessary to assemble one Acolyte Iconward, armed with an autopistol, blasting charges and rending claws, clutching his cult's sacred banner. Supplied with a Citadel 32mm Round base.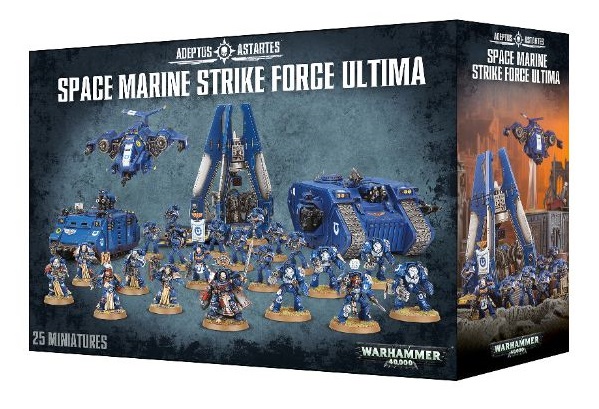 Capable of delivering a fatal blow to virtually any threat the enemy can field, Strike Force Ultima is a shining example of Space Marines' speed and power. Sternguard Veterans and Tactical Marines slam into battle via their Drop Pod and Razorback, combine their firepower to deliver a blistering cascade of bolter rounds, while the Land Raider carries a Terminator Captain and his honour guard to war. Should the foe attempt aerial supremacy, an imperious command from the Captain sends his Stormhawk Interceptor swooping in to clear the skies and make sure whichever alien sun they orbit shines brightly upon the Emperor's finest.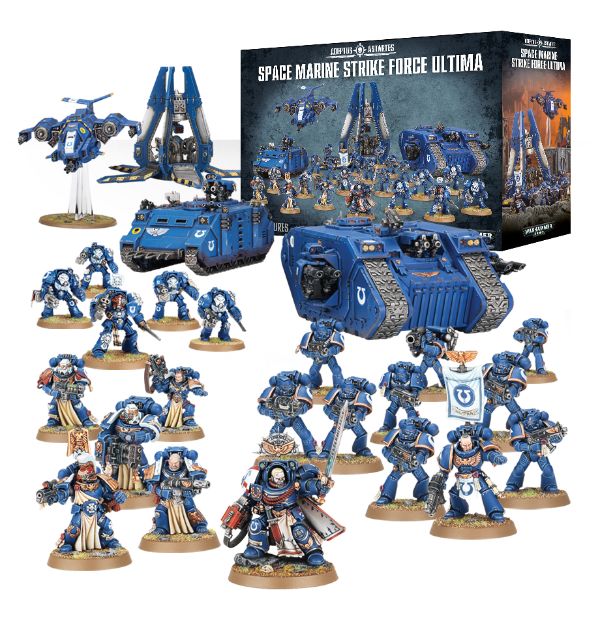 This box set contains 25 Space Marines miniatures:
– 1 Drop Pod
– 1 Land Raider
– 1 Razorback
– 1 Stormhawk Interceptor
– 1 Terminator Captain
– a set of 5 Sternguard Veterans
– a set of 5 Terminators
– a 10-man Tactical Squad
The box includes an exclusive formation along with 2 Ultramarines transfer sheets, 3 Ultramarines vehicle transfer sheets, a Citadel 25mm Round base, 6 Citadel 40mm Round bases and 15 Citadel 32mm Round bases.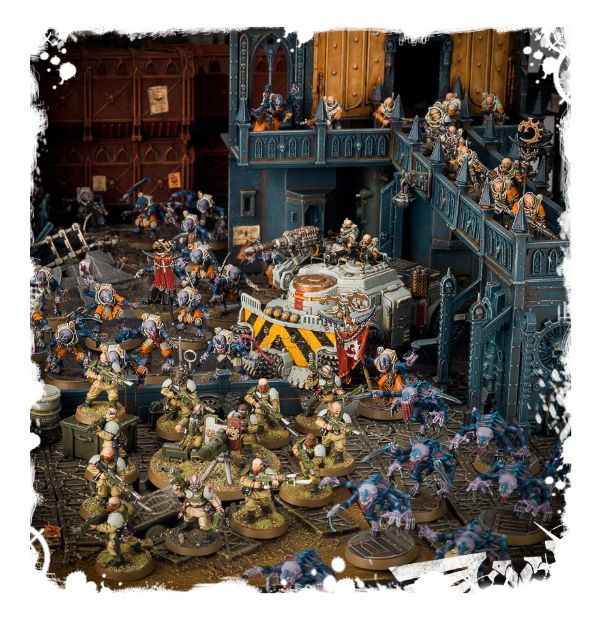 This bundle contains all the miniatures necessary to field a Brood Cycle, a formation found in Codex: Genestealer Cults. You'll receive
– an Acolyte Iconward
– a set of 10 Neophyte Hybrids
– a Neophyte Hybrid Squad
– a set of 18 Purestrain Genestealers
– a Goliath Rockgrinder
– a set of 5 Hybrid Metamorphs
– 3 sets of 5 Acolyte Hybrids!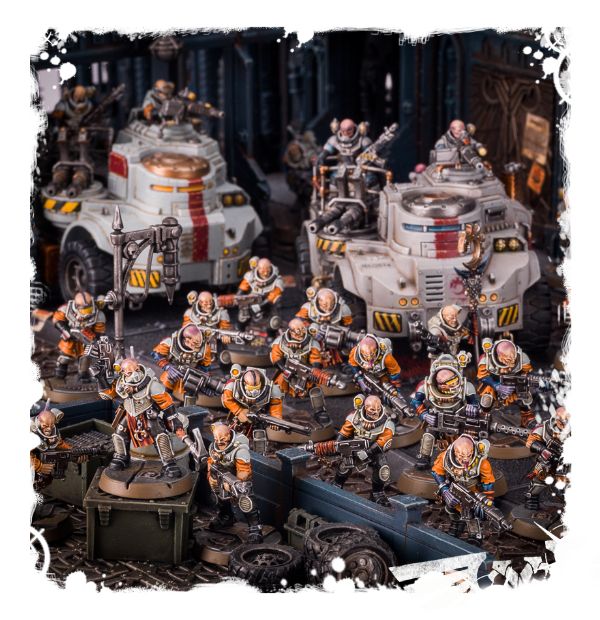 This bundle contains all the miniatures needed to field a Deliverance Broodsurge, a formation found in Codex: Genestealer Cults. You'll receive 2 10-man sets of Neophyte Hybrids, and 2 Goliath Trucks to act as their Dedicated Transports.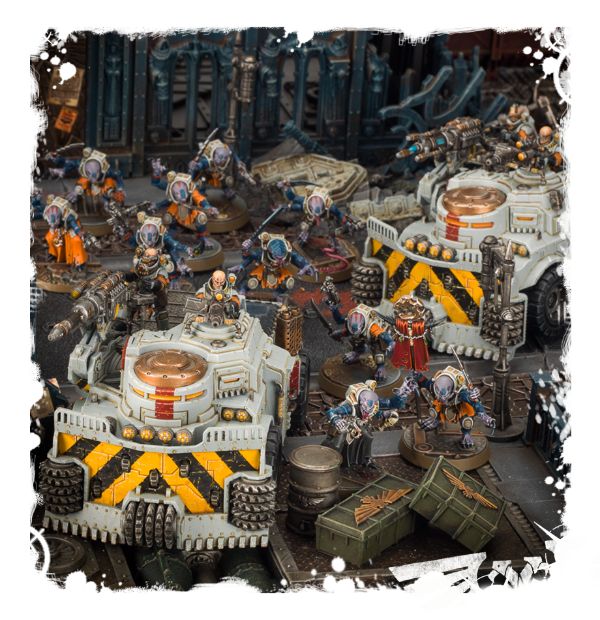 This bundle contains the miniatures necessary to assemble a Demolition Claw, a formation found in Codex: Genestealer Cults. You'll receive 2 5-man sets of Acolyte Hybrids, and 2 Goliath Rockgrinders from which they fling their deadly explosive charges.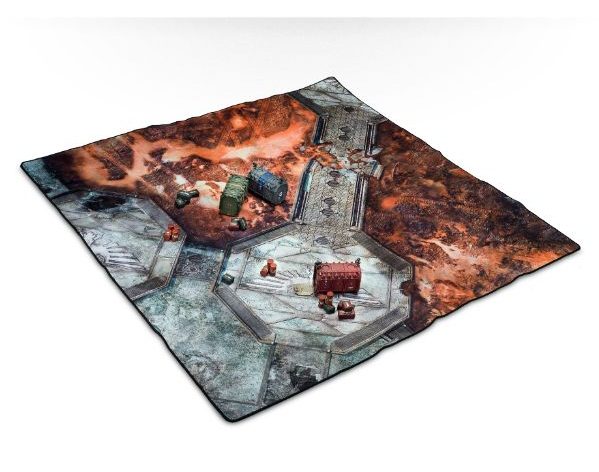 Battle Mat + a set of Munitorum Armoured Containers.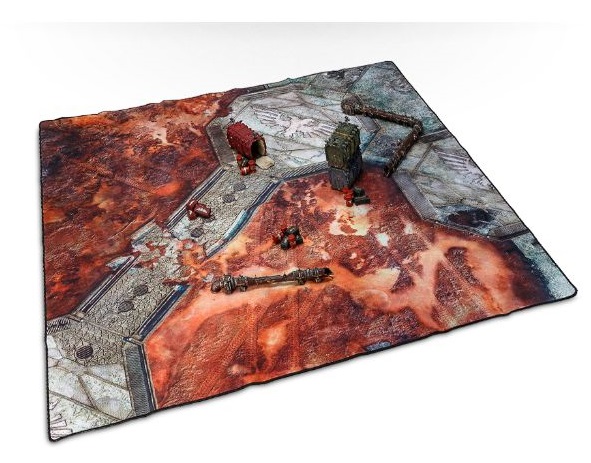 Battle Mat + a set of Munitorum Armoured Containers + 2 sets of Promethium Relay Pipes.
The Space Marine Strike Force Ultima is a heck of a deal:
Land Raider – $74.25
Drop Pod – $37.25
Stormhawk – $55
Razorback – $41.25
Sternguard Squad – $50
Terminator Squad – $50
Tactical Squad – $40
Terminator Captain – $30?
Retail Total: $377.75

Discount: 33.8%
I hope this "Big Box" deal continues for other armies. It's close to the same discount as the Start Collecting Kits. As a "consumer" of their products these are the types of bundle deals I'd LOVE to see more of. I have a feeling I'm not the only one, either.
What do you think of this weeks releases?