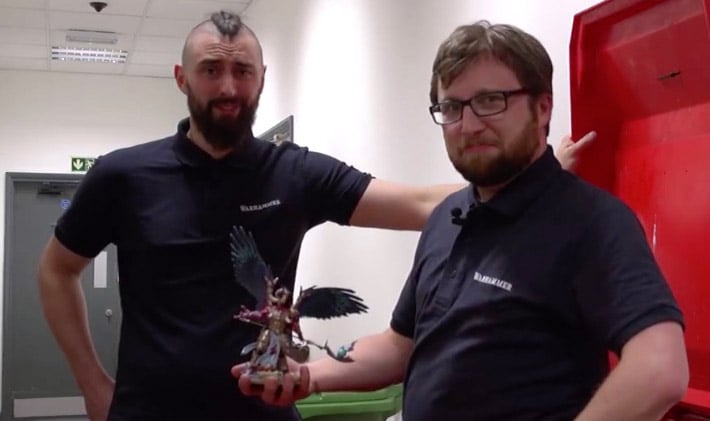 It's amazing what GW's social media team find in the trash… Hint… It's a plastic Primarch!
"Recycling is important. But you don't need to dig through a thousand old dust bins to keep an eye out for rumours of this magnitude."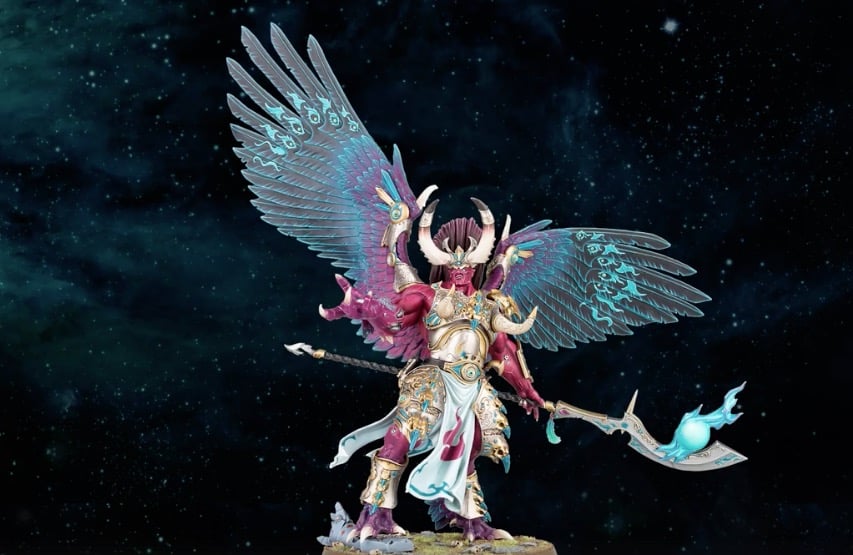 This is clearly a quick reaction to today's earlier leak listed below for completeness: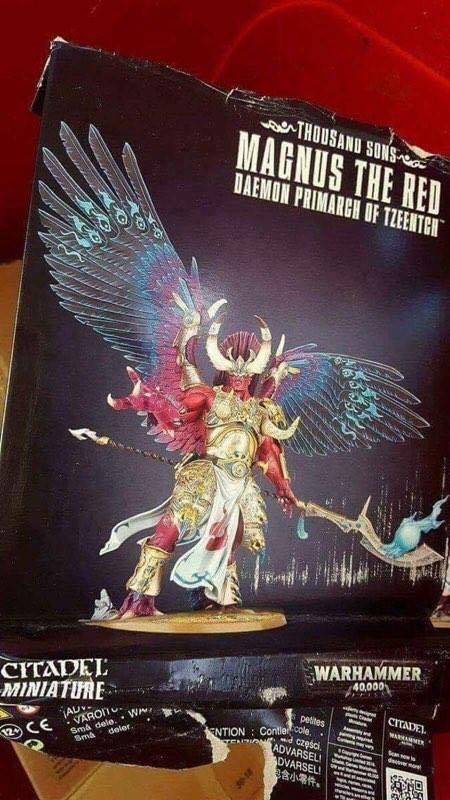 We heard inklings of Magnus' return all the way back in June of this year.
via Mauler 6-9-2016 (DISQUS)
 "I bumped into an old mate last night who had a chap with him who I'd not met before. He said that he knew people working at GW, said that they were working on Warzone: Fenris pt2 at the moment and showed me two grainy photos.

I assume that the delay in pt2 is down to the models involved as one pic was of Thousand Sons in ornate armour that I'd not seen before and the other pic was of a daemonic Magnus. Hard to make out details on him from memory but there was a fair bit of blue & red on him and I vaguely remember something like blue pinions outstretched from his back but I'm not sure if they were wings. Clearly a departure from a Primarch Magnus from FW.

And a plastic Magnus from GW was the last thing I expected to see. It looked legit, but I don't know the chap, so…"
Again, it's been a long time in the making so maybe this is what the source was referring to all along. Perhaps Games Workshop is planning on creating all the Daemon Primarchs while Forge World handles the Heresy-Era versions. It would be a great way to double-dip! Guess we'll have to wait-and-see what ends up happening with this whole "Plastic Primarch" thing…
~ "What's this – plastic Sisters of Battle" – LOL!!!