Pathfinder: Summoner Class Deck Preview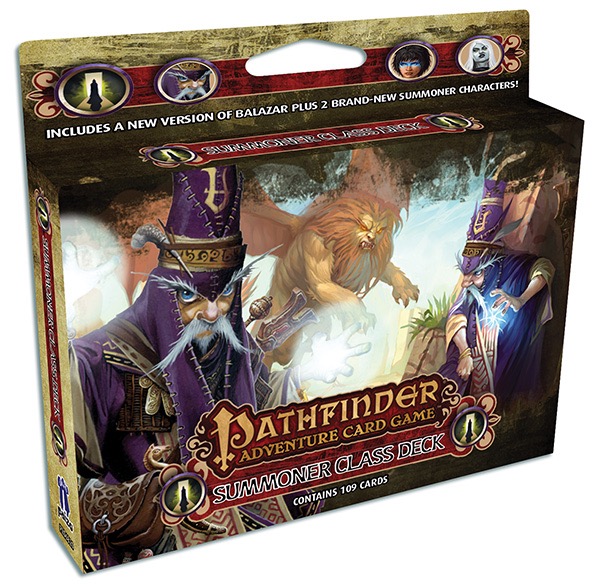 Add the problem solving powers of a summoner to your games.
Beyond Space and Time! Bonded to a mysterious creature called an eidolon, the summoner's true power lies in what he and his eidolon can accomplish together.
The Summoner Class Deck adds 109 cards to the Pathfinder Adventure Card Game Base Set. It hasnew spells  to help your summoner along the path, and characters including Balazar and Alase Brinz-Widowknife. The deck is compatible with the Pathfinder Society Adventure Card Guild organized play campaign.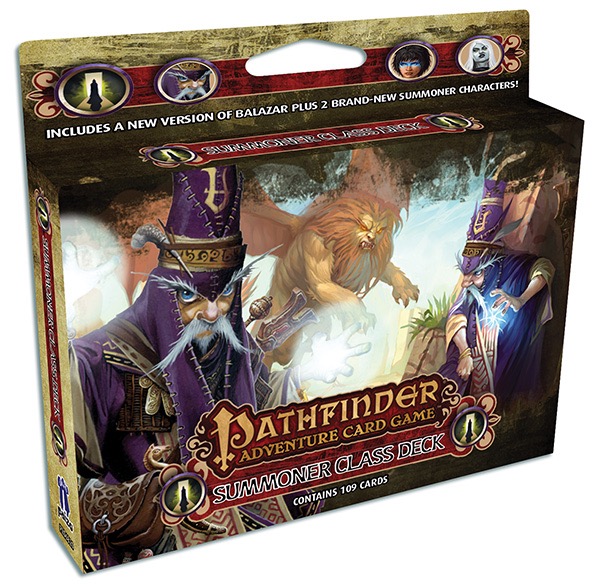 The game's designer, Keith Richmond, gave a preview of what you can to with the deck…
Alase and Tonbarse hail from the Worldwound, having been introduced in the novel Pathfinder Tales: King of Chaos by Dave Gross. As a Sarkoris God Caller, Alase believes her eidolon is a god. She has little interest in other summons and monster cards, instead focusing her spells as prayers to enhance Tonbarse. Tonbarse roams from location to location, and wherever he is, Alase can assist from afar.