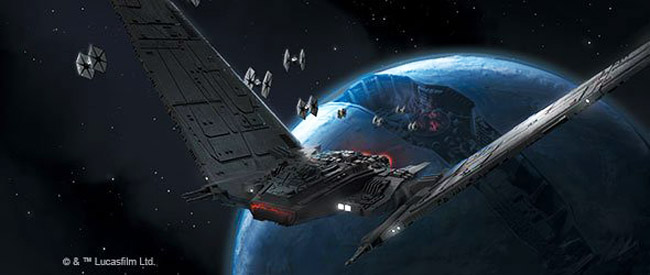 FFG shows off the upcoming Wave Ten Imperial Upsilon Shuttle and it's bag of tricks.

This time around we get to see some of the cards that come with the First Order's new ship. First we see two sample passengers, then two of the new Wave X condition cards, seen earlier on Sabine's TIE.
Those two guys let you hand out the condition cards below to give a slight boost to a friendly, or make life a little bit harder for that one annoying bad guy.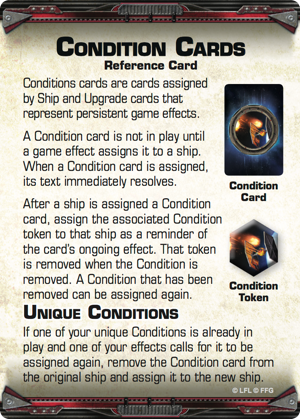 The Upsilon is also the game's first non HUGE ship to carry the coordinate action, first seen on the Rebel Transport.  The Coordinate action, grants a free action to another friendly ship at Range 1–2. There's a whole lot of trickery and combos to be had there.

The ships comes basic with some nice stats:
Attack: 4
Defense: 1
Hull: 6
Shields: 6
Upsilon-class Shuttle Expansion Pack
$39.95
Make your opponents fear the First Order and the dark side of the Force with the Upsilon-class Shuttle Expansion Pack for X-Wing™! It features one pre-painted, large-base miniature of the sleek, predatory shuttle that the First Order typically used to escort its high-ranking officers. Boasting both powerful weapons and shields, the shuttle also comes with a full complement of fifteen upgrades. These include advanced new technologies as well as the dark side warrior Kylo Ren, who allows you to hinder your foes with his associated condition, I'll Show You the Dark Side.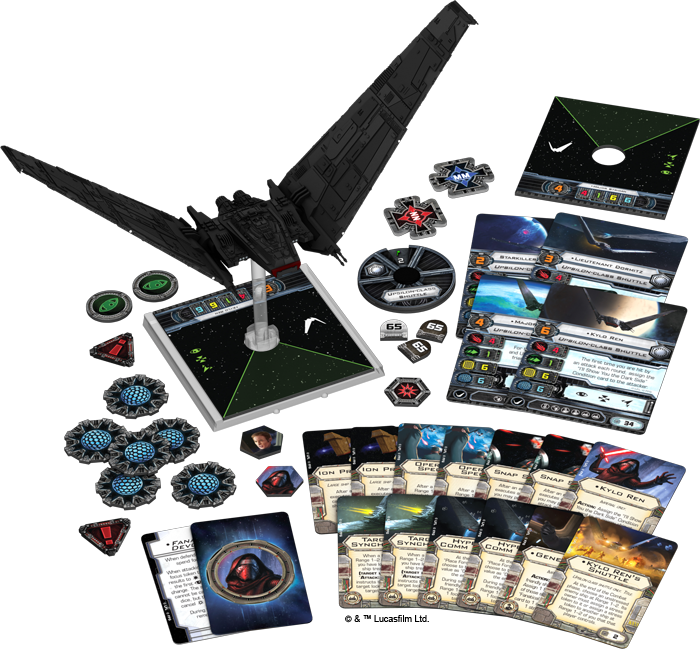 Here is our GENCON 2016  guided tour from Anton Torres from FFG who was able to show off the new Wave 10 ships from X-Wing, new ships from Wave 5 of Star Wars Armada, and a brand new large expansion for Star Wars Imperial Assault. The Upsilon is at about 00:45 in the video.
~It looks like the Emperor may have found a new ride…