Blood Bowl: Dwarf Team Miniatures & FAQ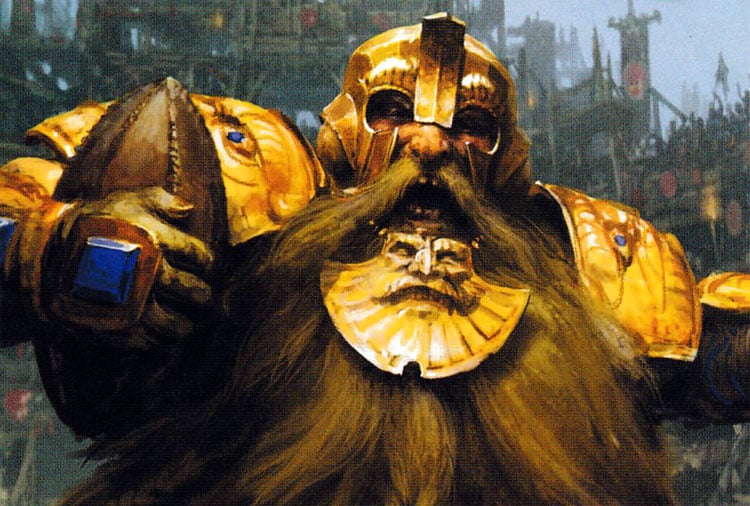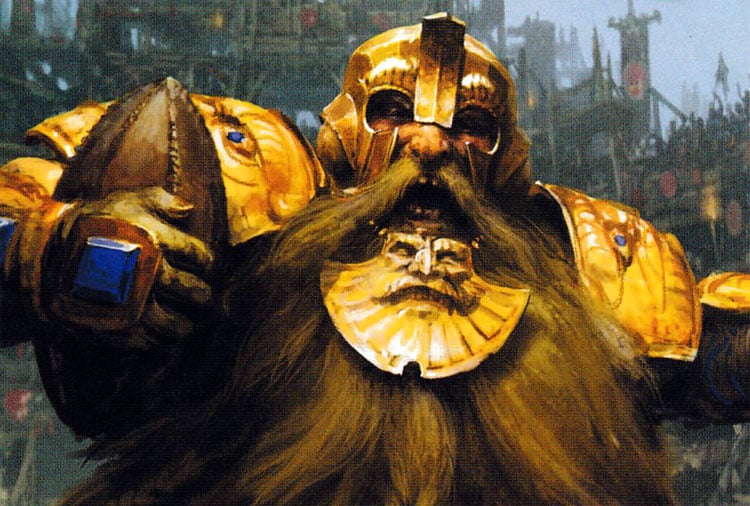 Blood Bowl got a ton of new stuff this past weekend – come take a look at the New Dwarf Miniatures and the FAQ!
Blood Bowl launched this past weekend to the cheers of Fantasy Football fans everywhere. Games Workshop also put out a new App which we talked about – it's the My Dugout App for both iTunes and the Google Play Store. Now, if you downloaded that app and purchased the Death Zone upgrade then you might have noticed a few of these guys floating around:
via Games Workshop (My Dugout App)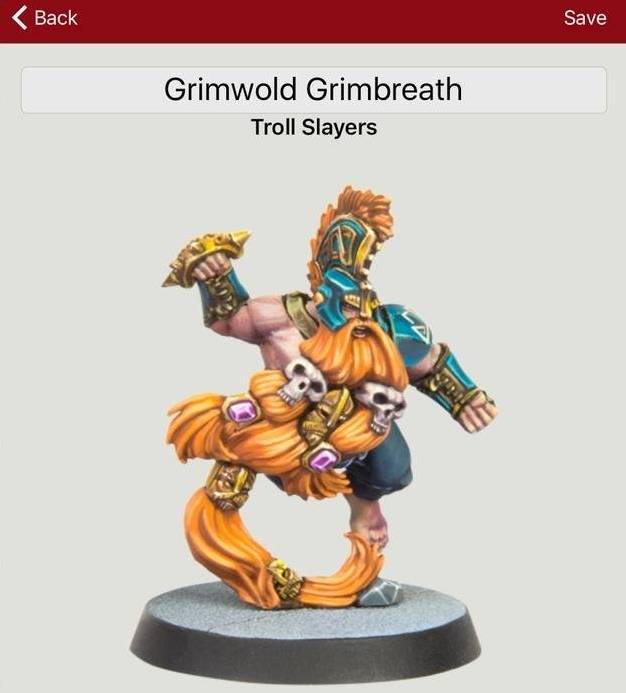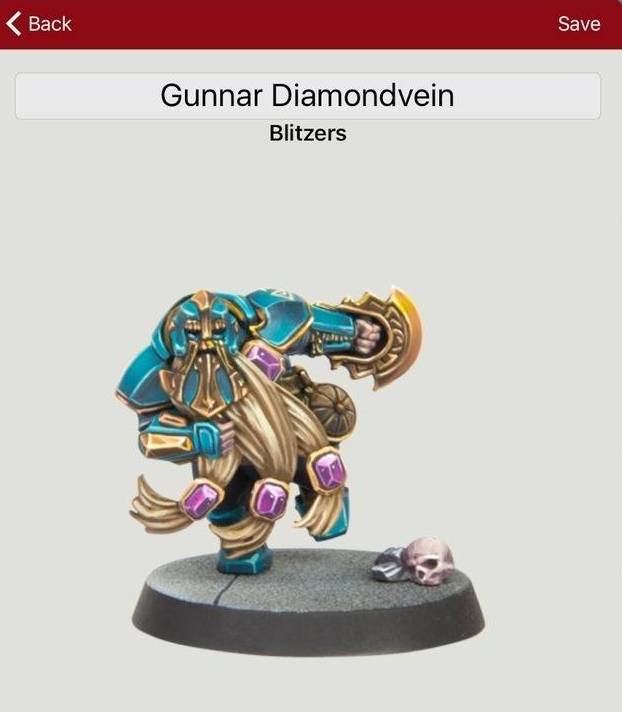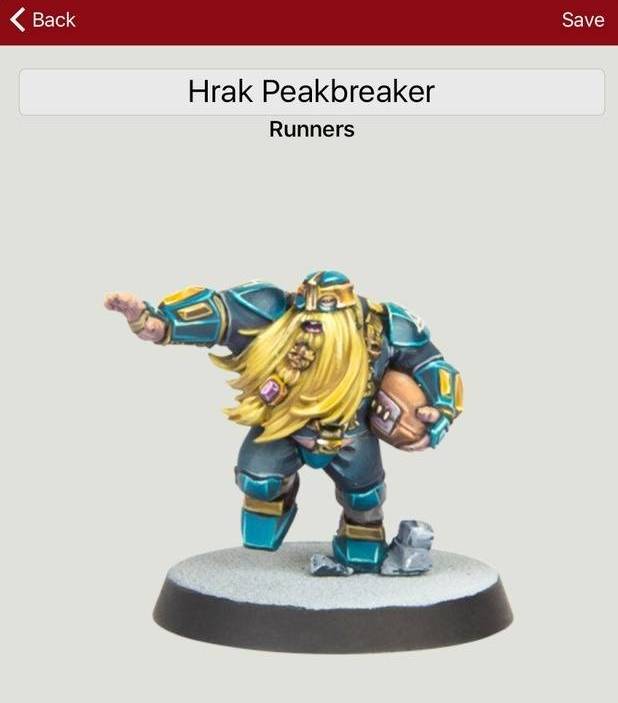 It's been pretty clear for awhile now that the Dwarfs have a team with models – it's just a matter of time before they show up on the pitch proper! I like the Runner and the Blitzer, I'm a little confused by the Troll Slayer…Is his beard lifting him off the ground? I mean, it's a Dwarf so I'm not ruling that out. He's probably just leaping, and I get that, but without seeing the model in it's entirety I'm not sold on it yet.
I'm also curious about the rest of the scale of these Dwarf players because if those are 32mm bases then these players are pretty large! We won't know for sure until we see them up close.
via the_sage (youtube):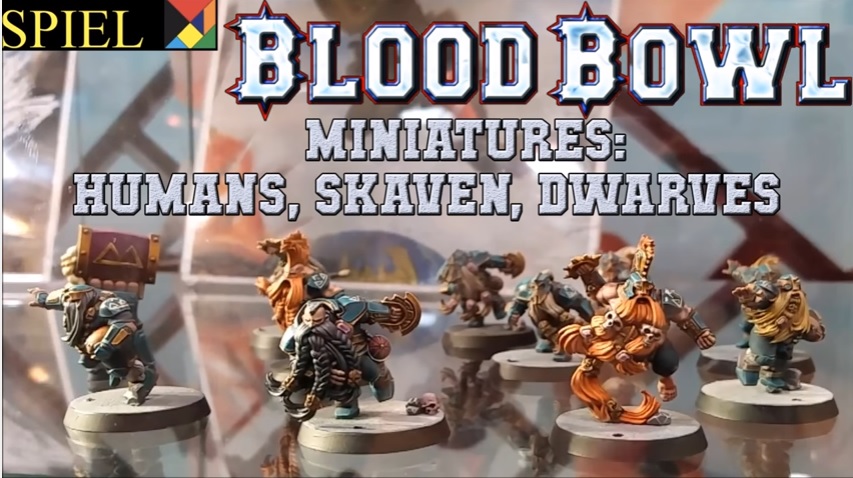 Now, if you caught the Deadzone First Looks you probably noticed the Dwarf Rules too:
Subscribe to our newsletter!
Get Tabletop, RPG & Pop Culture news delivered directly to your inbox.
via Spikey Bits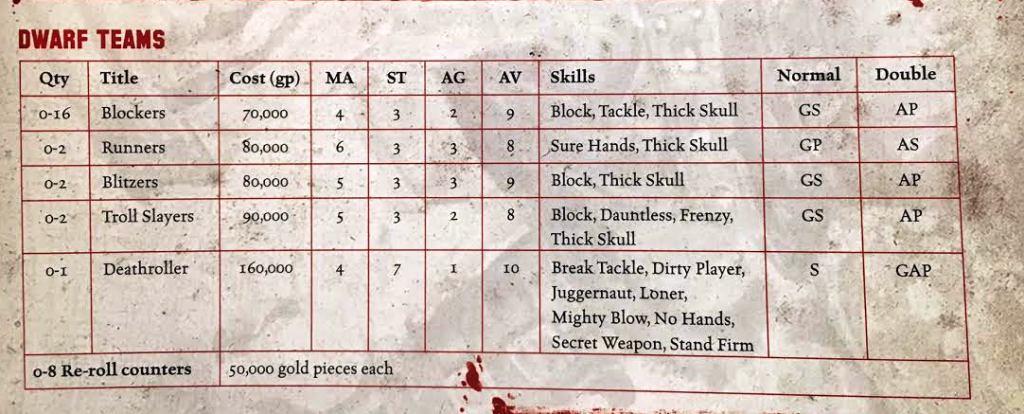 Not the most agile team but they can take a beating and dish it right back. I really want to get a game in of Orcs vs Dwarfs. Let the beatdowns commence!
On top of all these new goodies for the Dwarf teams, Games Workshop also updated their Blood Bowl page this past weekend with some new content. Are you looking for FAQ rules and Errata? They got you covered:
Games Workshop also added this fun Glossary for Blood Bowl Fans. It's got some basic stuff in there (as far as terminology) but it also has some more…interesting entries too. Give it a read and try not to take it too serious.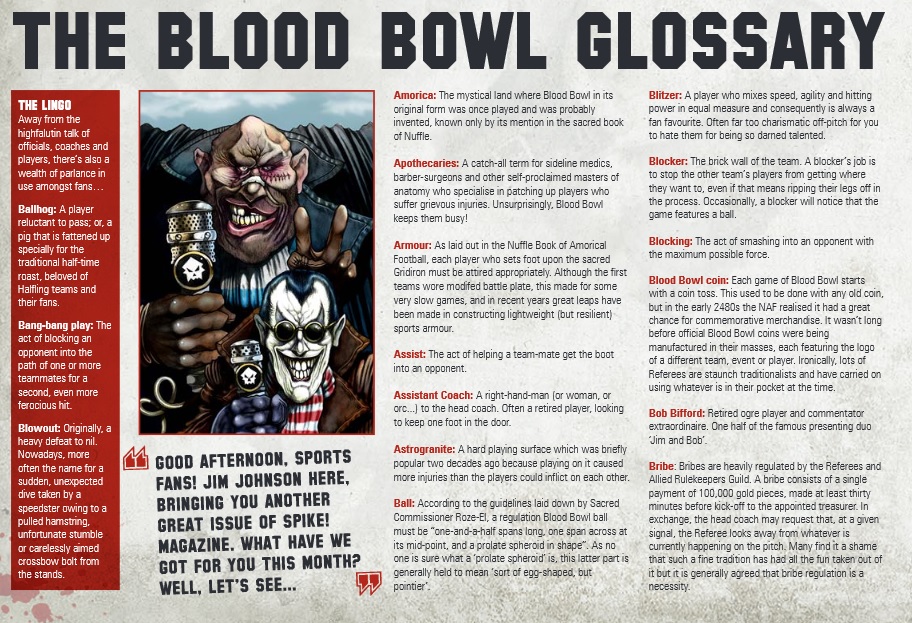 Blood Bowl is out now – are you ready for some Football?!