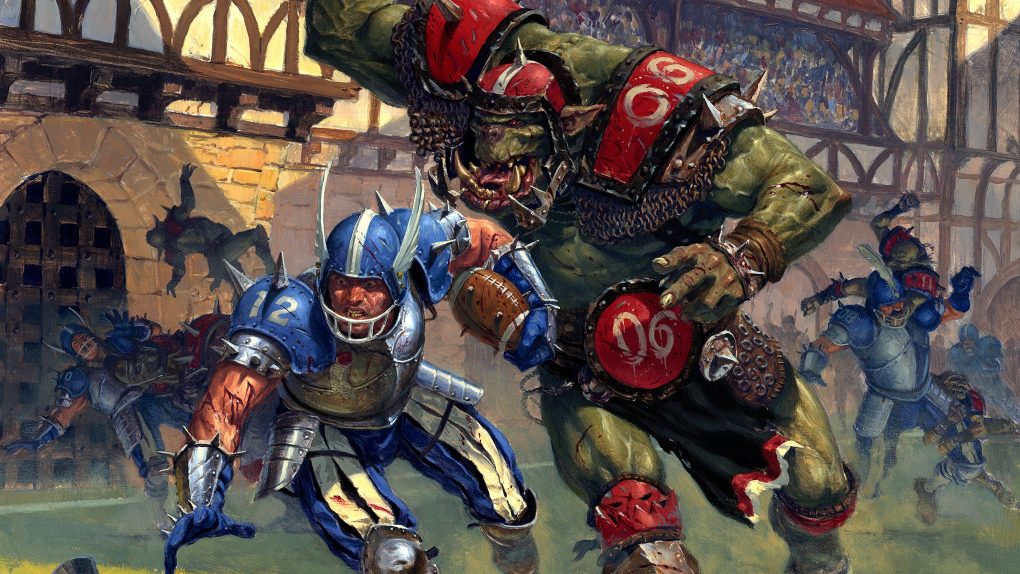 Blood Bowl Fans get ready for a busy November – we have a release date and more info on another team entering the fray!
I hope you're prepared for some Fantasy Football because Blood Bowl is going up for Pre-Order on November 12th! We have confirmation from Games Workshop:
via Games Workshop (Blood Bowl Facebook)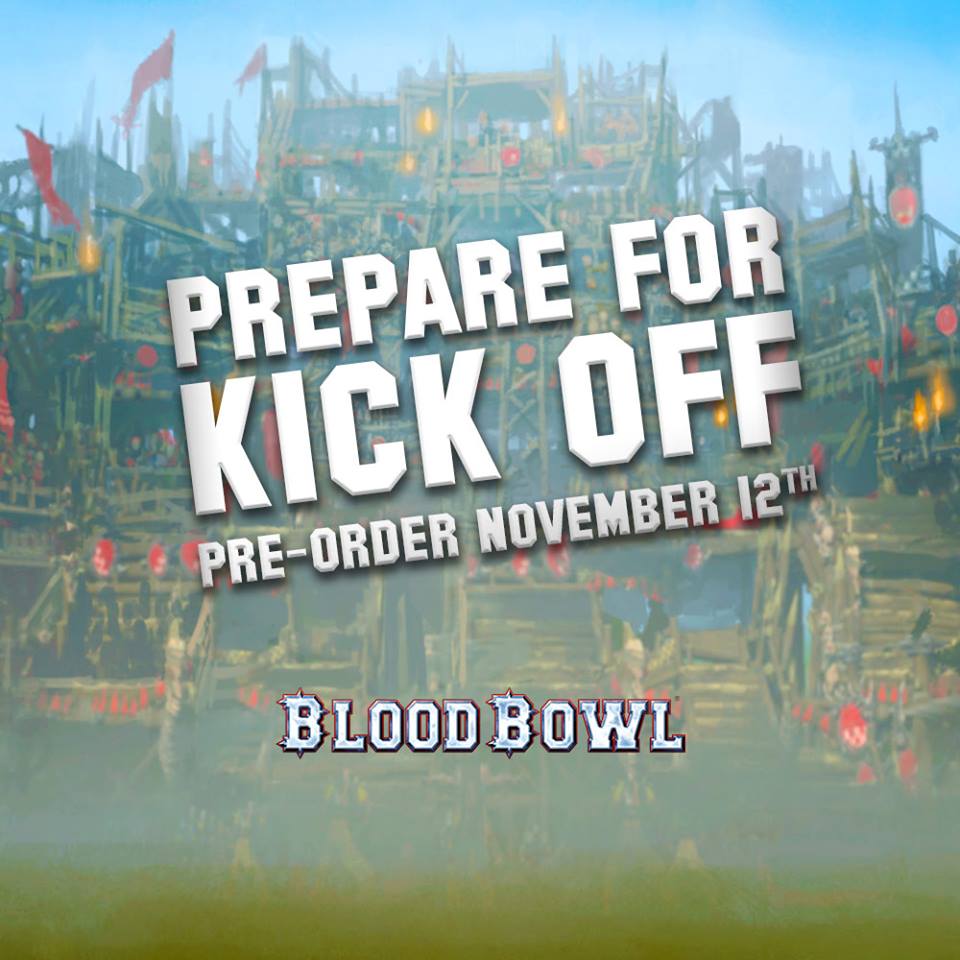 We have a date, Bob!

I'm flattered, Jim, but I see you more as a friend.

No Bob, for the new season of Blood Bowl. Up for pre-order on November 12th – amazing news for any fan of this, greatest of games.

– Jim & Bob
That's not all Fanatasy Football Fans – The Blood Bowl team also has a few extra teasers for the upcoming Skaven Team to show off:

With a natural disregard for all rules, an underhanded backstabbing nature and a murderous cunning, Skaven are right at home on the Blood Bowl pitch, and are always a fan-favourite to see.

– Jim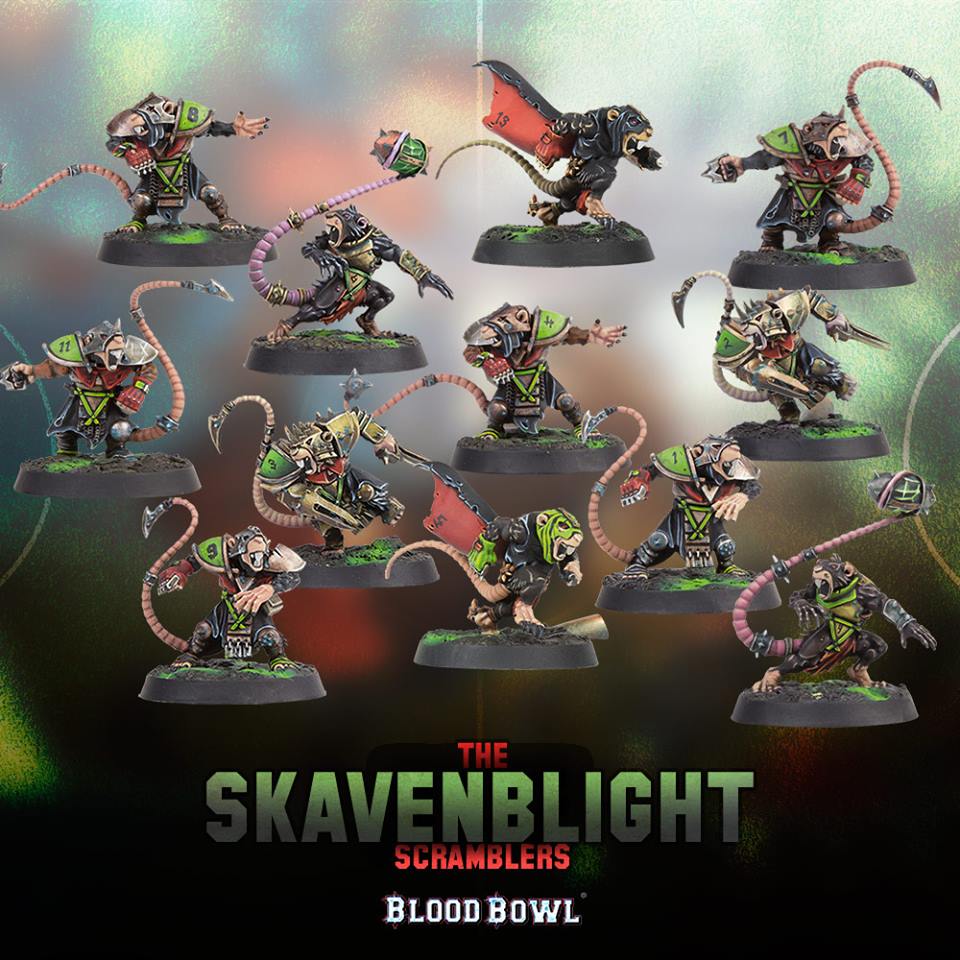 Don't forget we also got a good look at the box art too.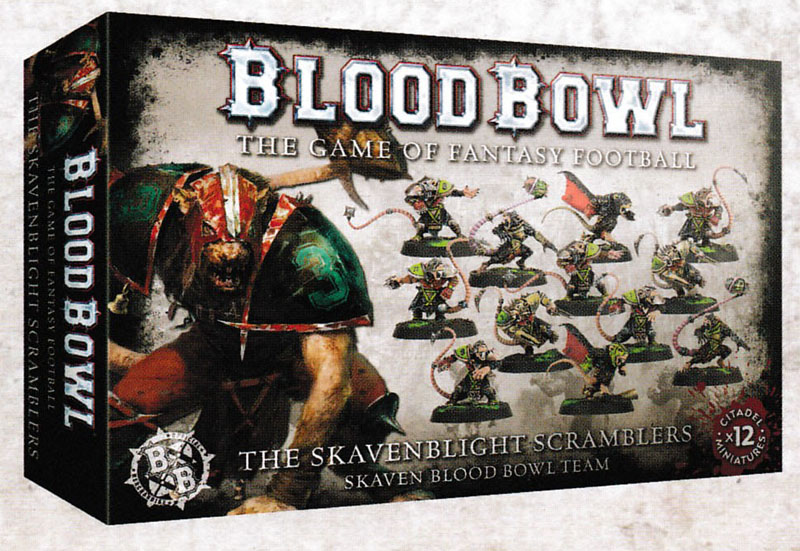 It's only a matter of time before these sneaky skaven show-up along side the Blood Bowl boxed set now.
Also SpikeyBits is reporting that the retail price for the game will be $100. November 12th is going to be a pretty jam packed weekend for pre-orders with Blood Bowl and the new Planetary Onslaught Book!
Skavenblight Scramblers – One team you're going to need to keep an eye on until the end of the game.