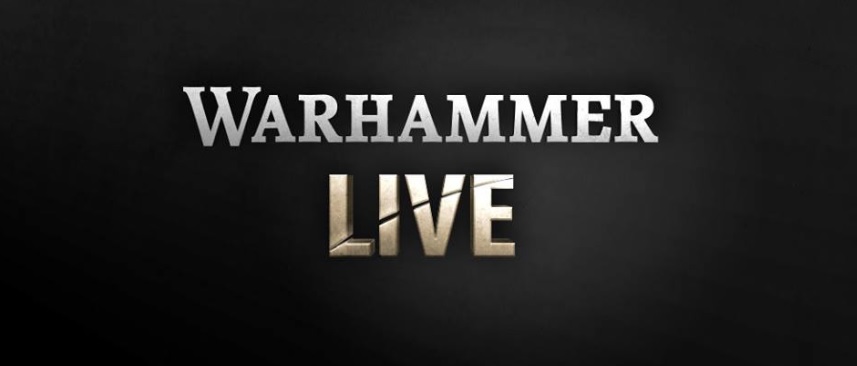 Warhammer Live, a new weekly show is coming in December. Now we have a better idea of what to expect.
Games Workshop has been embracing a lot of new social media this year and it's been a welcome change. Their latest venture is the announcement of a new weekly show in the form of a web show: Warhammer Live. We talked about the announcement but the details were a little sparse. But now we have a much clearer idea of what they are going to be doing.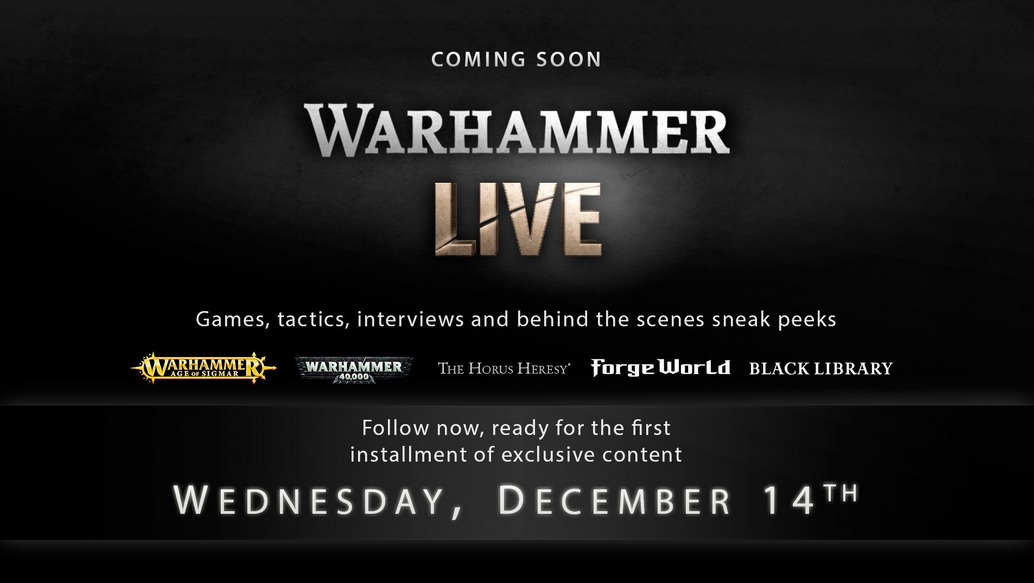 Warhammer Live, launching on the 14th of December, is an all-new live-stream show, broadcast 3 days every week from Warhammer TV.

Each Wednesday will be dedicated to gaming in the Mortal Realms, with both an ongoing narrative campaign, and matched play games streaming each week. We'll be showing the full range of what gaming in the Age of Sigmar can be.

Warhammer 40,000 will follow a similar pattern each Friday, showcasing thematic battles from the iconic battlefields and war zones of the 41st Millennium, as well as more competitive games, each week.

And that's not all – every Thursday, we'll bring you interviews with the teams behind the miniatures, the background and the rules of Warhammer 40,000 and Warhammer Age of Sigmar.

Warhammer Live will be a subscription service, bringing you over 60 hours of content each month, for just £5 – bargain.

And, so you can see what you're getting first, the first week from December 14th, is going to be broadcast for free!
This is an interesting move. It's a subscription show that they are going to host on their Twitch Channel. If my math is right, they are shooting for a 5 hour stream 3 nights a week. That's a pretty good chunk of time to devote each week. I'm hoping they will have a way to watch the back log of their streams. But if you looking to get your fix for AoS, 40K, interviews & more then you should check out the Warhammer Live show.
If you're not a fan of the subscription idea, you can at least check out the first week – Starting December 14th – for free. I'm going to give it a shot before I decide to sub-up or not. I'm loving that Games Workshop is embracing the digital frontier. Now I'm curious as to how this will pan out.
What's your initial thought on Warhammer Live? Are you excited for 3 streams a week?