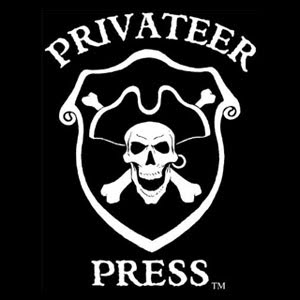 The classic boardgame from Privateer Press is coming back in an all new format!
As you've no doubt now heard, GRIND is making its return! The rebooted version of the game will appear where it started originally: with full rules in the pages of No Quarter. I'm very excited about this, but not just because GRIND is super fun. It also heralds a new dawn for No Quarter. And perhaps the biggest and most exciting change coming to this fresh incarnation of the magazine is a renewed focus on playable content—GRIND is just the first in a line of new games you'll find in No Quarter!

Here's a taste of what's coming to you with No Quarter games.

Next January, we'll publish the full rules to GRIND in No Quarter #70. In this full-contact tabletop battlesport, you'll use your teams of warjacks or warbeasts to beat back the competition and drive a giant steel GRIND ball into the opposing goal.
In our March issue, No Quarter #71, colossal wrestling takes the squared circle, as the titans of steel go toe-to-toe in an epic slobberknocker. Bah gawd, it's gonna be amazing.

With No Quarter #72 in May, take to the high seas in deadly close-quarters boarding-action combat. Lead your band of pirates, sailors, and privateers onto the deck of a rival captain's ship and stake your claim!

And that's just the beginning. We'll have loads more playable content in upcoming issues, so subscribe now to get your free GRIND ball* and make sure you never miss an issue!

While games like GRIND provide some of the most exciting new content coming to the magazine, you can help influence what other changes you'll see in the revamped No Quarter. Please take our survey to tell us what you want to see in the magazine!

*Some exceptions may apply. See the Privateer Press Online Store for details.
~Did you play the old version?