4 Exalted Greater Daemons Hit Age of Sigmar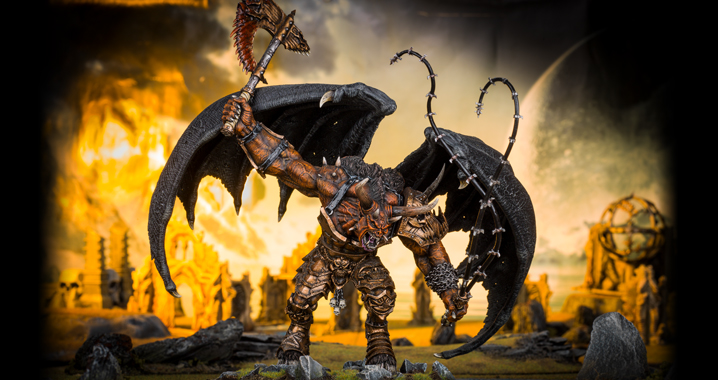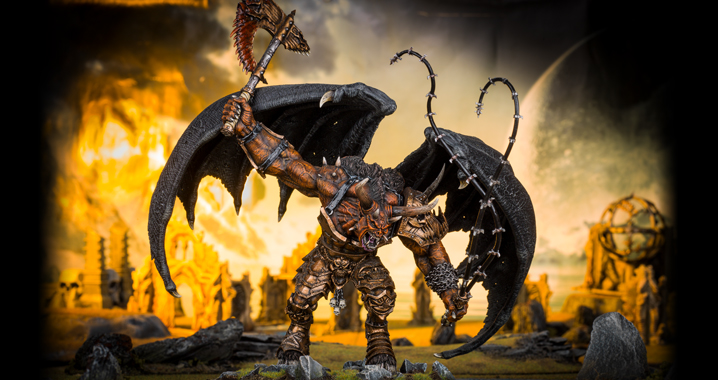 Come see all four giant Major Daemons from Forge World – now with Age of Sigmar Warscrolls!
The names have changed but the rules and models are impressive. Take a look at the latest info put out from Forge World: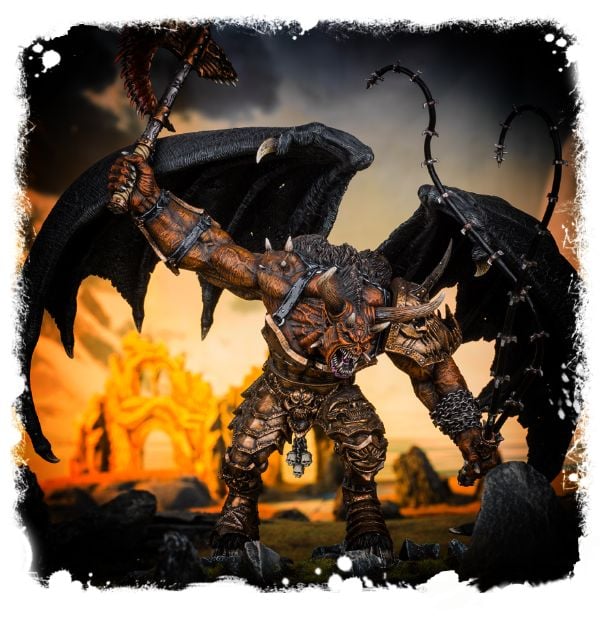 The greatest of Khorne's servants, a physical embodiment of the Blood God's rage and never ending thirst for blood – Bloodthirsters are huge creatures, desiring only death and devastation. Manifesting in the Mortal Realms, a Bloodthirster of this prodigious size is known as Exalted, and surpasses other Khornate Daemons in size and thirst for war.
In the grim Darkness of the 41st Millennium, the only Bloodthirster of this immense size seen by the servants of the Imperium is named as An'ggrath the Unbound, the Deathbringer and Daemon Lord of Khorne.  In each of the few times he has been summoned over the 10,000 years since The Horus Heresy , An'ggrath has brought  unfettered destruction to the Imperium, with countless worlds falling beneath his  axe.
Armed with a mighty Axe of Khorne and vicious barbed whip, the Bloodthirster – Greater Daemon of Khorne is a towering model, standing at 24cm tall and with a wingspan of 27cm. It stands on a resin scenic base.
Keepers of Secrets are the most beguiling of all immortals, they move with an unmatched grace and sensuality. They are masters of all the fell sorceries of the Slaaneshi and exude a palpable aura of sensuous beauty.
Subscribe to our newsletter!
Get Tabletop, RPG & Pop Culture news delivered directly to your inbox.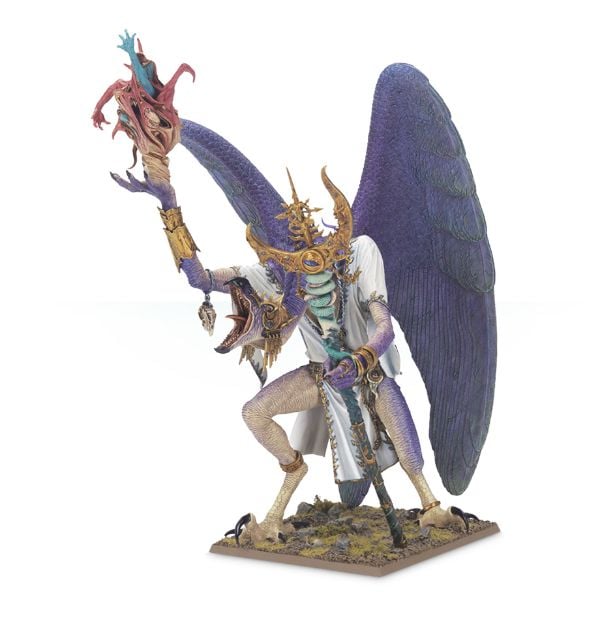 As might be expected of a creature born of pure magic and bound to the will of the Master of Sorcery, a Lord of Change is a potent spellcaster, able to summon whirling tempests of change and mutation, blasting his enemies with bolts of multi-coloured fire.
The Greater Daemons of Nurgle, or Great Unclean Ones as they are also called, regard their flocks of Nurglings, Plaguebearers and mortal Champions in a fatherly way. They take great pride in the achievements of their fellow creatures. Any enemy foolish enough to try and thwart the grand designs of Nurgle will have to deal with the horrifying rage of the Great Unclean Ones.
~Which makes the best Chrstmas present?