Goatboy's 40k: Iron Warriors & Black Legion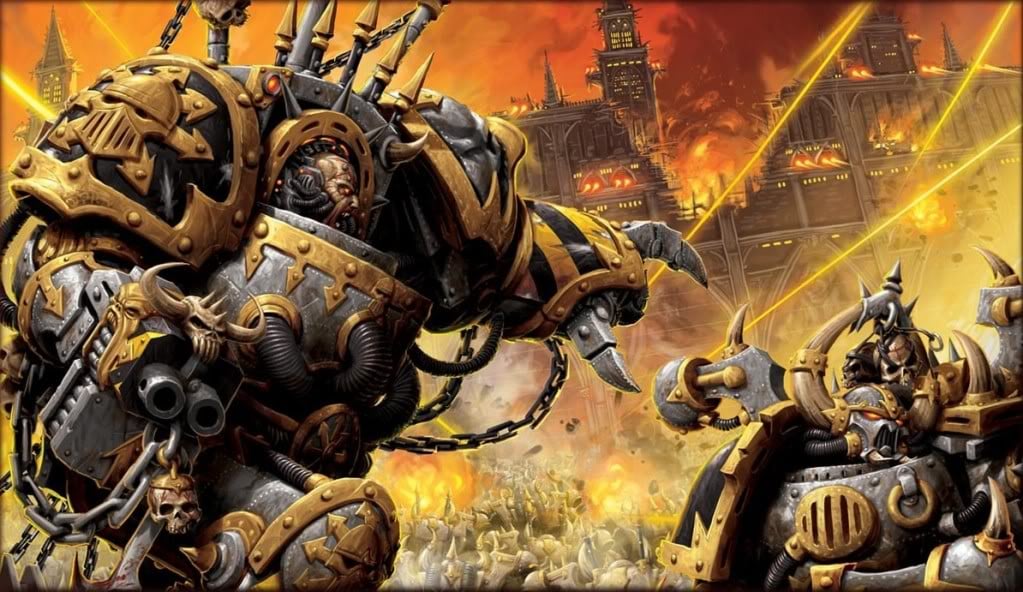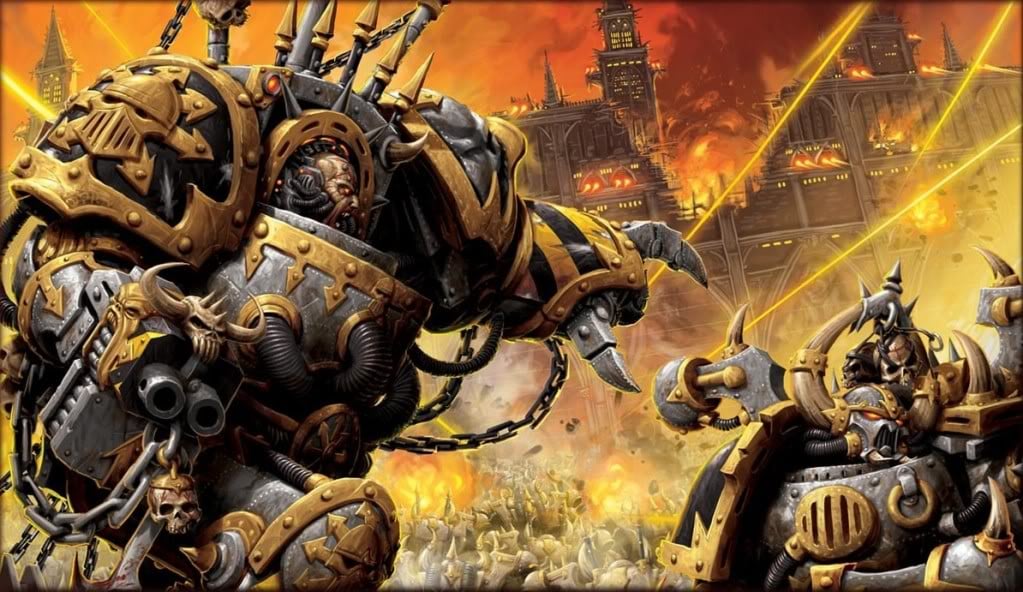 Goatboy here again to continue some butt-kicking Traitor Legion based lists for the glory of Chaos.
Of course I am not going into what I think is the full pile of BS combinations you see when you mix and match some Legions with other bad guy parts.  There are some rough ones out there – especially when building with some specific wargear and gaining some powerful auto abilities like Hit and Run, stealth, and other fun spell like abilities.  Instead I am trying to fully focus on the legion and create a decent list.  Today's legions have me looking at the Iron Warriors and the Black Legion.

Iron Warriors
First – I really wish we had more with the Iron Warriors. I really wish the stubborn rule was added on for being an Iron Warrior instead of having to be forced onto the Iron Warriors Grand Company.  This is one of the few Legions that doesn't really have to go all into their Company/Battlehost/etc.  I do like how they get Obliterators as a troop choice and think there might be some play with that in a list.  I am not sure how amazing it can be – but heavy weapon, teleporting, jerk hole troop choices might be pretty neat to play around with.  This means I need to start with a CAD and build up from there.
Iron Warriors CAD
HQ: Daemon Prince, Wings, MoT, Fleshmetal ExoSkeleton, Spell Familiar, Lvl 3, VoTLW
Troops: Obliterator X 1, VoTLW
Troops: Obliterator X 1, VoTLW
Troops: Obliterator X 1, VoTLW
Troops: Obliterator X 1, VoTLW
Troops: Obliterator X 1, VoTLW
Heavy: Maulerfiend
Heavy: Maulerfiend
Heavy: Maulerfiend
Fortification: Aegis Line
Helforged Warp Pack
Warp smith, VoTLW
Maulerfiend, Lasher Tendrils
Maulerfiend, Lasher Tendrils
Maulerfiend
Maulerfiend
Maulerfiend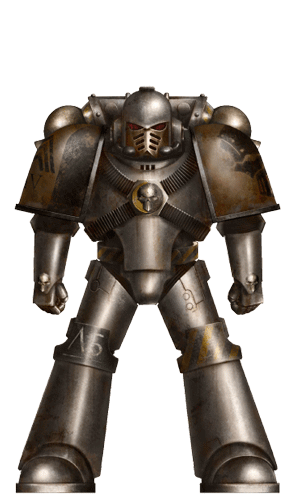 This is again one of those extreme lists that is really all about me putting my favorite Daemon Vehicle on the table – the Maulerfiend.  I won't go into how many I have or have painted (Personally have 3 but sold 3 I painted personally before plus another 8 for clients).  The Aegis line is there to help give some cover on the first turn.  The Daemon Prince with the Exoskeleton gets a 2+ armor save (that rerolls) and can throw some spells out as needed.  The Single Oblits are objective secured, can shoot pretty well, and at least are a bit of a pain in the butt to remove.  This isn't a very viable list as it just has too many of a single model – but man wouldn't it be neat to see 8 Maulers running around, causing problems and maybe Koolaid manning it throw a wall or two.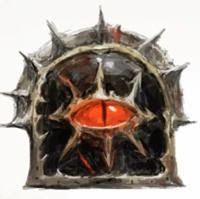 Black Legion
Next up is a Black Legion idea.  I really do like their Black Legion Speartip Detachment as it has some fun combos.  I get the feeling this might be a better "first turn" super assault army with the Raptor Talon getting some use.  I don't know how good it will be but throwing so many bodies in an opponent is pretty dang good most of the time.  Let's see how we can get one worked out.
BL Speartip
Core: Hounds of Abbaddon
Chaos Lord, MoK, VoTLW, Sigil, Juggernaut, Powerfist, Lightning Claw
Khorne Berserkers, VoTLW
CSM X 5, MoK, VoTLW
CSM Bikers X 3, MoK, VoTLW, Meltagun X 2
Command: Cyclopia Cabal
Sorcerer, Lvl 3, Bike, Spell Familiar, Force Staff
Sorcerer, Lvl 3, Bike, Spell Familiar, Force Sword
Sorcerer, Lvl 3, Bike, Spell Familiar, Force Axe
Aux: Raptor Talon
Chaos Lord, MoN, Jump Pack (Free), VoTLW, Lightning Claw, Powerfist, Blight Grenades
Raptors X 5, Meltagun X 2, Meltabomb
Raptors X 5, Meltagun X 2, Meltabomb
Raptors X 5, Meltagun X 2, Meltabomb
Subscribe to our newsletter!
Get Tabletop, RPG & Pop Culture news delivered directly to your inbox.
Aux: Spawn
Chaos Spawn X 5
Aux: Heldrake Terror Pack
Heldrake, Baleflamer
Heldrake, Baleflamer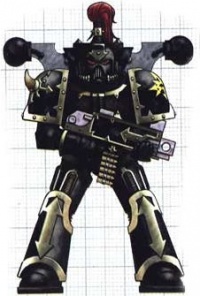 The basic idea is to have a decent star to help hold the middle and maybe you get a crazy first turn with some Heldrakes and some Raptors coming in.  You could add more if you wanted too and change it up with either more Raptors or other options – but not being able to take a normal Chaos Warband hurts this army a lot.  If I could take them I could invest in a better back field set of objective holders instead of some jabronies hoping to not get noticed.  I think there could be some play in the ability to come in first turn with things like Heldrakes and other options – but it might be really hard to get to work right and still score objectives.
Next time I finish off with 3 different legion lists and hopefully take a look towards the upcoming 8th edition and the last hurrah of 7th.  I am currently finalizing my LVO list and leaning towards a big fat monster army that needs very little room to fly with.
~ For the Warmaster!