RPG: Tales From the Loop – Kickstarter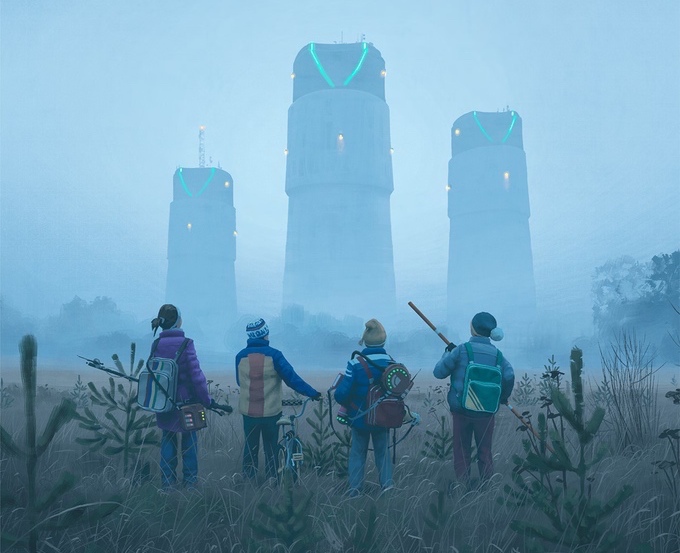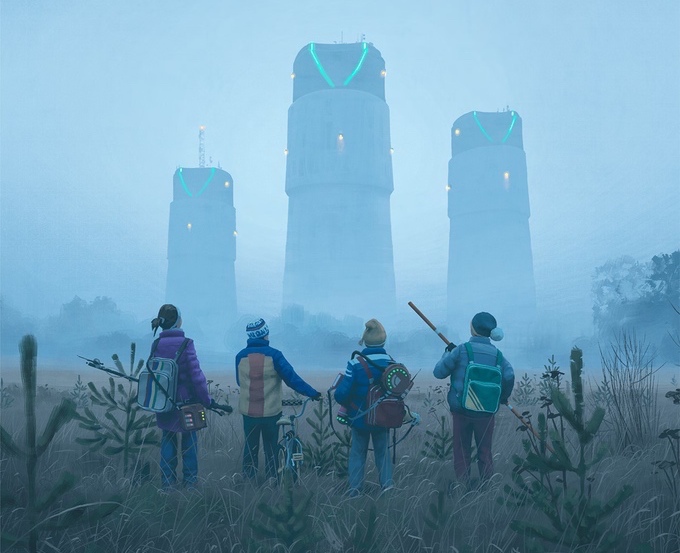 Grab your friends, hop on your bikes, and save the world in this gorgeous new RPG from the creators of Mutant Year Zero and Coriolis, now on Kickstarter.
In 1954, the Swedish government ordered the construction of the world's largest particle accelerator. The facility was complete in 1969, located deep below the pastoral countryside of Mälaröarna. The local population called this marvel of technology The Loop.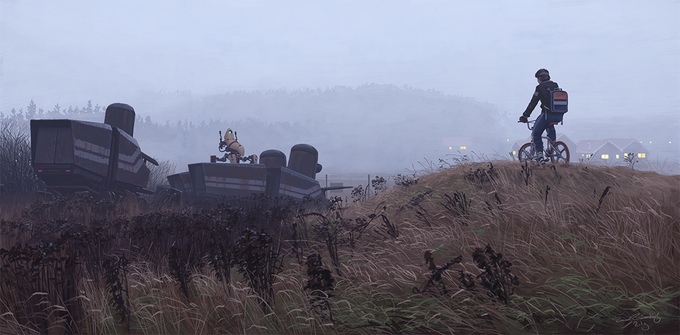 Tales from the Loop is a new RPG from the team at Fria Ligan AB, the creators of Mutant: Year Zero and Coriolis – The Third Horizon, earlier this year. Set in an alternate version of the '80s envisioned by Simon Stålenhag, Tales from the Loop casts you and your friends as a bunch of kids/teens who deal with the alien and fantastic machines that populate the Swedish countryside:
In this pen&paper roleplaying game, you play teenagers in the late Eighties, solving Mysteries connected to the Loop. Choose between character Types such as the Bookworm, the Troublemaker, the Popular Kid and the Weirdo! Everyday Life is full of nagging parents, never-ending homework and classmates bullying and being bullied.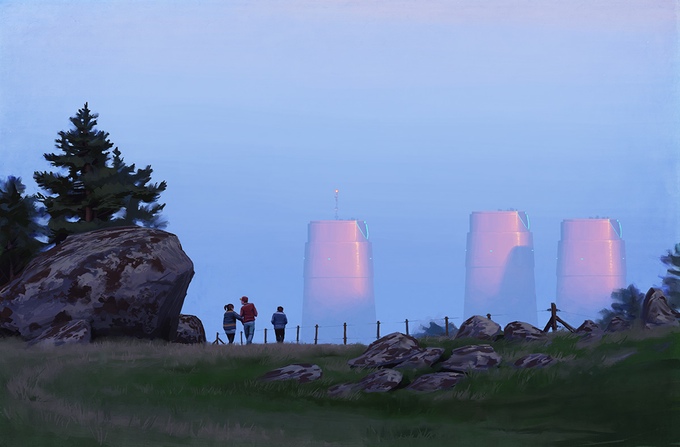 The Mysteries let the characters encounter the strange machines and weird creatures that have come to haunt the countryside after the Loop was built. The kids get to escape their everyday problems and be part of something meaningful and magical – but also dangerous.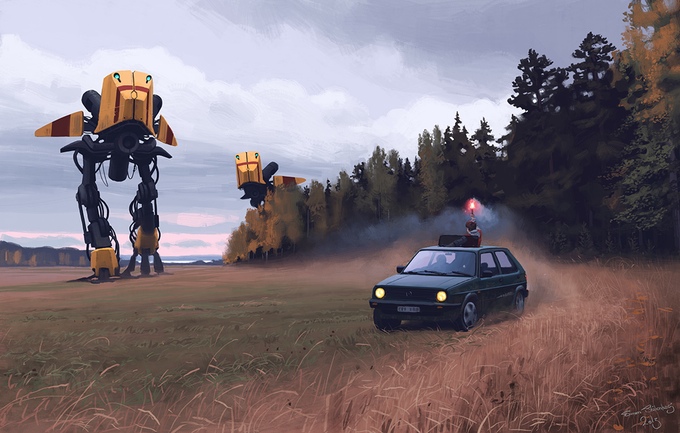 I have to say, this game sounds almost as good as it looks. Besides the phenomenal artwork on display here, Tales from the Loop has a pretty good team behind it. Mutant: Year Zero received a Silver ENnie for its rules in 2015, and that's the core mechanic. According to their site it's been tweaked to focus "more on exploration, relationships and the characters' needs to balance solving Mysteries with their everyday life as schoolkids."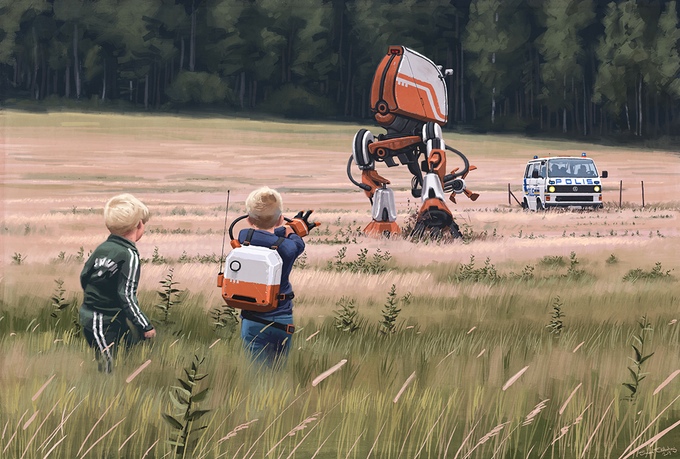 "Everyday problems."
That last part really appeals to me. It's nice to take a break from the ol' hack and slash to try on a new experience. I'm curious to see how they'll pull off "handling needs," but if done well, mechanics can really reinforce themes, if not define them. In D&D the choices you make for your character — 'what spells do I take,' 'do I use an axe or a sword,' even just 'what am I doing this round' all have an impact on the feel of the game. All the choices are about being a fantasy hero. You're picking a sword. Or you're deciding to attack a monster.
Subscribe to our newsletter!
Get Tabletop, RPG & Pop Culture news delivered directly to your inbox.
I'd like to see how this tweaked out system play out. They say it's not just about combat–hopefully using skills or dealing with homework or whatever will end up feeling as exciting to play as investigating weird mechs. Some systems just sort of lump stuff together as combat and noncombat–but Fria Ligan AB/Free League has done good stuff before.
And the artwork here does a fantastic job of creating the world for you. It'd be hard not to get into it. You can practically hear the compelling synth track in the background that fades into eerie, silence right before the big blast of horns that signifies something has appeared: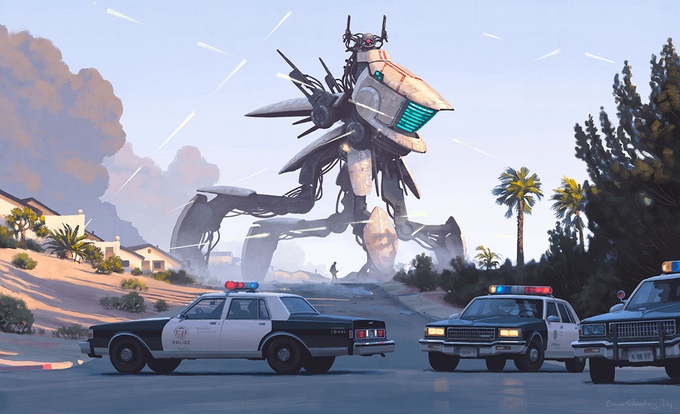 BWAAAAAAAOOOMMMM
There're still 15 days left in the Kickstarter campaign and they have already smashed their ~$10,000 goal, having raised almost $150k at the time of this writing. So now it's a question of what cool stretch features can be unlocked (so far, an extra setting location in the USA, a GM screen, a fancy edition of the book, still left to unlock: custom dice and a soundtrack). Additionally,  they've promised a beta .pdf of the rules by Christmas eve for anyone who backs it. So, even though the final product won't be out until sometime next year(ish) you'll still have something under your tree/altar to khorne/festivus pole/whatever you use to remind yourself that you survived the cold harsh grip of another winter. This time.