Star Wars Armada: Fighter Squadrons II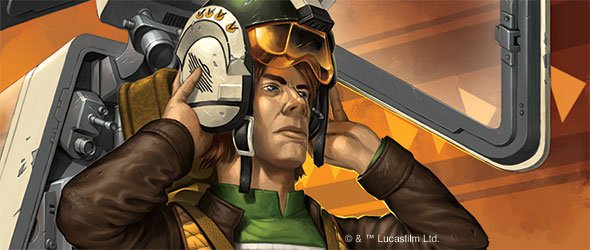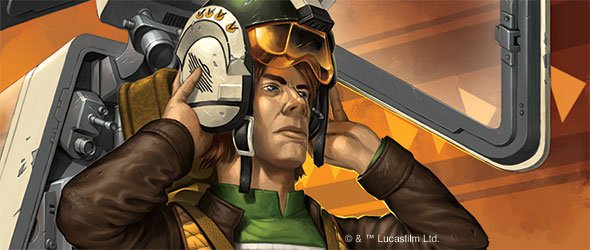 The new Rebel and Imperial Squadrons are out now – come take a look inside the new expansion packs!
Star Wars Armada Admirals, I hope you're ready for the next wave of reinforcements because they are hitting shelves now. We've got all and we will be be covering them this week but first we wanted to start with the two new Squadron Packs from Fantasy Flight Games:
Imperial Admirals are getting some new TIEs in the form of the Defenders and Phantom. Plus the two new "Big Ships" the Lambda and the Decimator. The Lambda's Relay ability will certainly help out when commanding those Starfighter Squadrons in battle. Both sets of TIEs bring the pain in new and creative ways because they are both (relatively) tough fast and deadly! And the Decimator is basically a flotilla running around causing issues. It's got an impressive armament vs ships and fighters.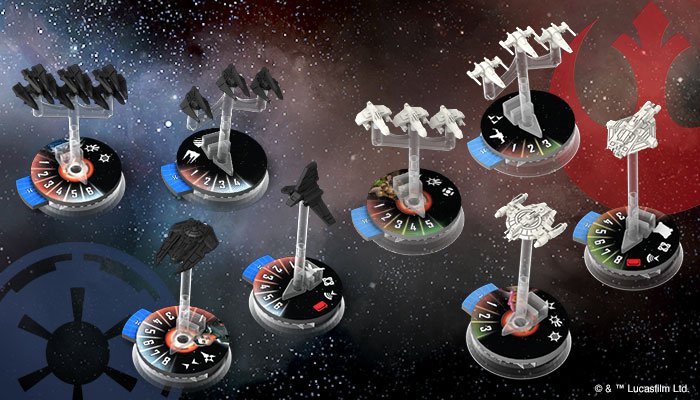 The Rebel fleet is also getting some love with this expansion. The Lancer-Class Pursuit Craft and the VCX-100 Freighter are the two "Big" ships from this pack. When it comes to starfighters the Rebels are also getting the Z-95 and the E-wing! I'm interested to see how the E-wing ends up preforming on the tabletop with it's Snipe ability – it's a range 2 attack vs other squadrons and a great way to damage or kill them without fear of retaliation. The Lancer is another fast moving ship that's relatively cheap and might just cause some issues for soft targets. The VCX (aka the Ghost) is also packing the Relay ability and a lot of hull. Last but not least is the humble Z-95. I really do think Swarms of Z-95's might cause some problems in the current meta. Why? Because they are rocking all red dice and are only 7 points…talk about death by a thousand cuts!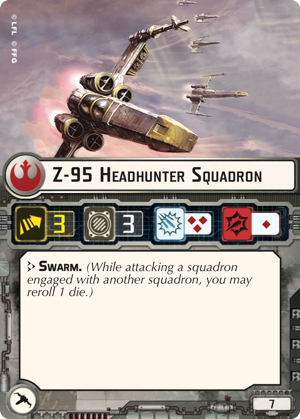 These two expansion packs are out now and also contain quite a few named pilots as well – we cover those in the video. If you're a big fan of Armada then these expansion packs are a no brainer purchase. I think they are going to shake things up on the squadron front in the meta and I'm really looking forward to what the community comes up with. They are in stores now, so what are you waiting for?!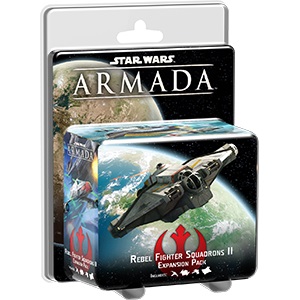 Rebel pilots are masters of improvisation, and you can bring their talents to your games of Star Wars™: Armada with the Rebel Fighter Squadrons II Expansion Pack. The venerable Z-95 Headhunter, agile Lancer-class Pursuit Craft, and sturdy VCX-100 Freighter lend new strength and tactics to your fleet, helping you win even the most desperate of battles. Together with the advanced E-wing fighter, these crafts add firepower and versatility to your Rebel forces, and their pilots carry the hopes of freedom for a beleaguered galaxy!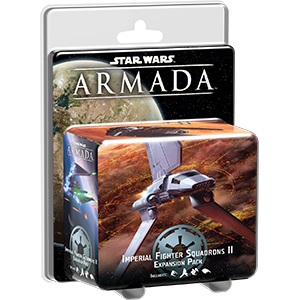 Subscribe to our newsletter!
Get Tabletop, RPG & Pop Culture news delivered directly to your inbox.
The Empire's most advanced attack craft bring monstrous power into battle in the Imperial Fighter Squadrons II Expansion Pack for Star Wars™: Armada. Elusive TIE Phantoms ambush Rebel squadrons, while elite TIE Defenders outmatch the enemy with fearsome capabilities, and hulking VT-49 Decimators leave only wreckage in their wake. Supported by the coordination ability of Lambda-class shuttles, these eight miniature squadrons and eight squadron cards work hard to crush the Rebel opposition.
Prepare for your Attack Run!