Your desk at work definitely needs more heroes and villains of Gotham.
DC has been steadily releasing a new run of animated series related figs since October, and they're fantastic. The DC store is sold out, but you can find them on Amazon and other online retailers.
Batman: The Animated Series Deluxe Batmobile – 
$174.95
Vroom, Vroom! This cool new Deluxe version of the Batmobile is loaded with extras, including light-up headlights, brakes and engine, and independently moving wheels. Also, includes two 6-inch action figures of Batman and Robin with cloth capes and the Batman Signal.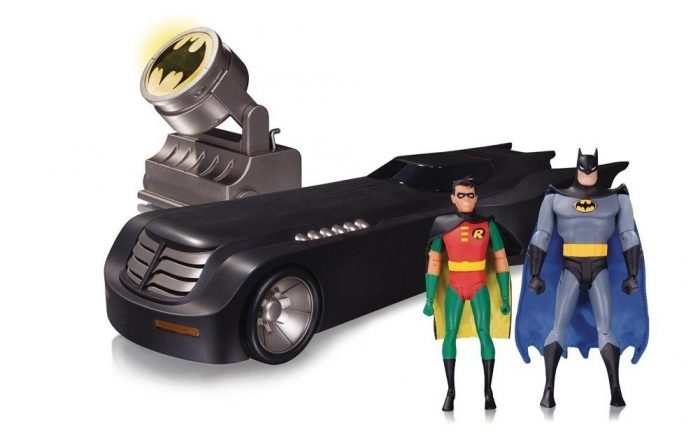 Batman: The Animated Series Commissioner Gordon –
$24.95
Add to your Batman Animated collection with this Commissioner Gordon action figure from DC Collectibles! Standing approximately 6 inches tall, the Commissioner features multiple points of articulation and includes show specific accessories: Multiple sets of hands, a megaphone, a gun, and a unique display base.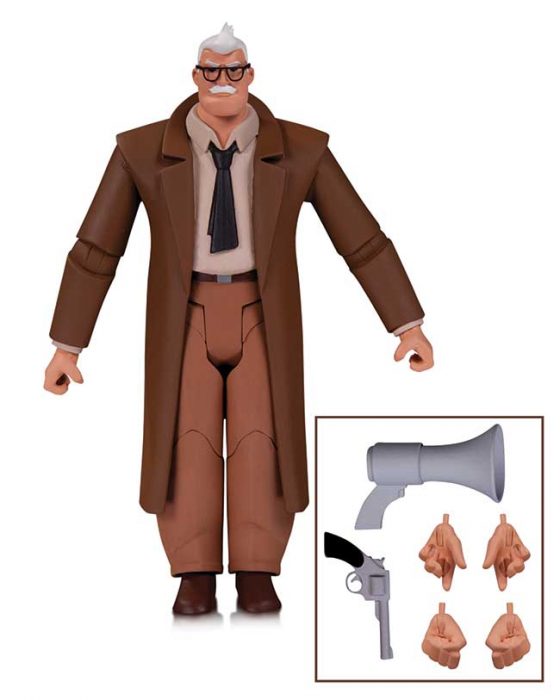 The New Batman Adventures The Joker –
$27.95
He looks a little different, but he's just as crazy as ever! The Joker's revamped character design from The New Batman Adventures is now its own action figure, and Mr. J looks very happy about it indeed! He's even brought his two pet hyenas along to spread some joy around. The Clown Prince of Crime stands 6″ tall and comes with two sets of alternate hands, plus a gun. Good thing it's just a toy, because Joker's guns never shoot anything good.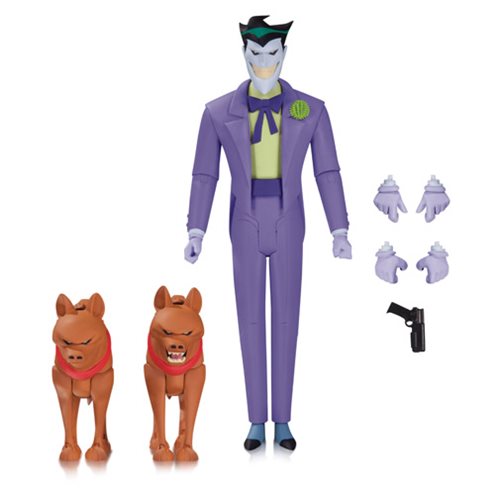 The New Batman Adventures Harley Quinn –
$27.95
Harley Quinn may be a breakout star in comics, but she got her start in the world of animation. Commemorate how far she's come with this 5.75″ action figure modeled after the merry maniac's appearance on The New Batman Adventures. Harley comes with an extra-manic alternate head and two sets of alternate hands.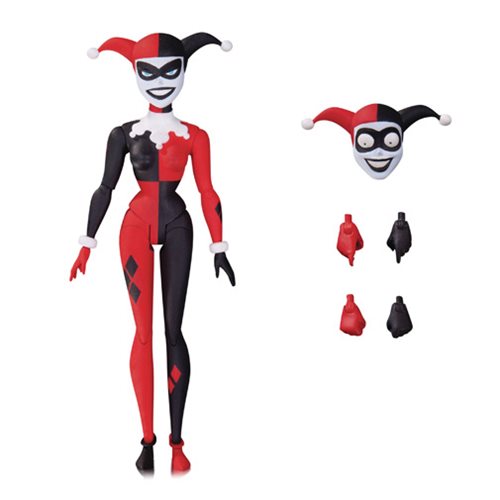 The New Batman Adventures Catwoman –
$29.95
Based on the designs from the hit cartoon series The New Batman Adventures comes one of the Dark Knight's greatest foes–and allies–Catwoman! This 6″ figure comes with interchangeable hands, bola whip and pet cat accessories, as well as a display base and episode-specific accessories! Figure include 30 points of articulation.