WD: January Spoilers & February Teaser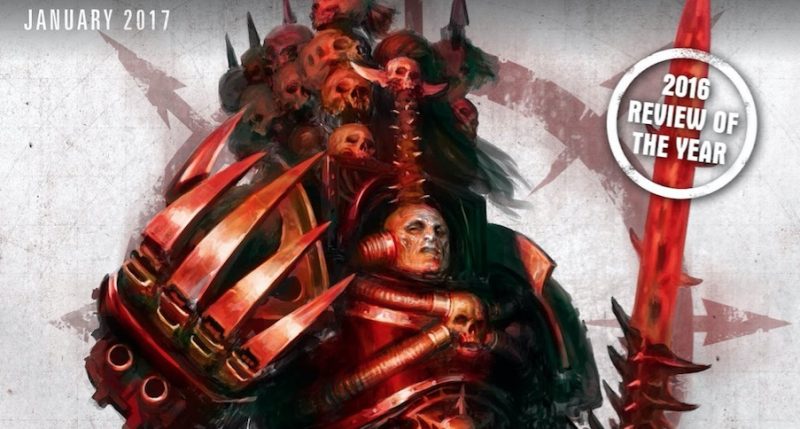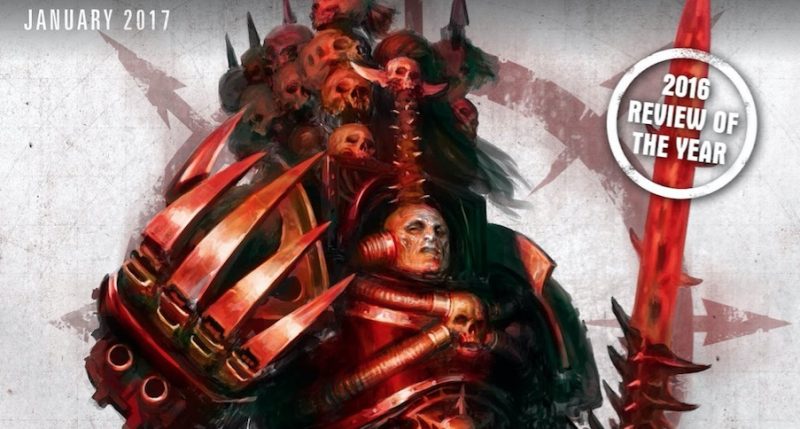 January's White Dwarf is hitting shelves and February's is on the horizon. Come take a look at the major spoilers – if you dare!
The White Dwarf for January 2017 is hitting subscribers and stores and there are some hints at the big changes ahead. Be warned: Major Spoilers below!
Spoiler Alert!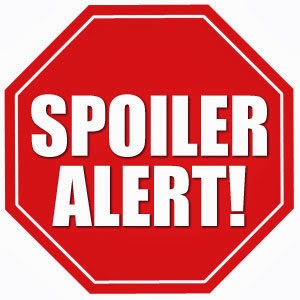 .
.
.
Still here? Okay Here we go!
pics via Spikeybits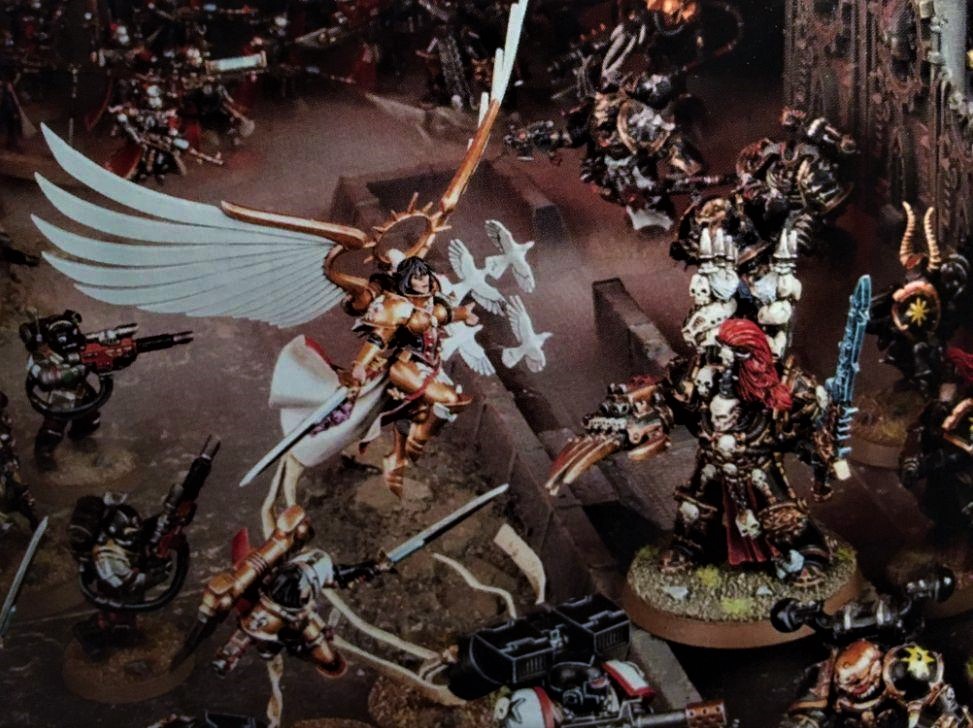 Subscribe to our newsletter!
Get Tabletop, RPG & Pop Culture news delivered directly to your inbox.
We have St. Celestine squaring off against Abaddon with some obvious Imperial Support and the Black Templars. We knew that was coming but let's see what else is in store. But I don't think it goes well…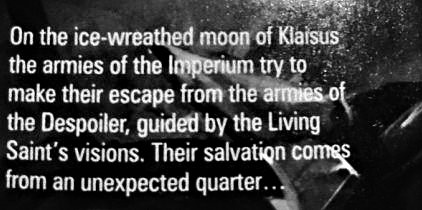 Klaisus, the Ice-covered moon, looks to be where Saint Celestine's visions guide them. On the run from none other than Abaddon's massive new army. I don't think their encounter goes well. Fortunately some help arrives.

Trazyn's appearance is noteworthy. Not only because it's a confirmed siting of Necrons on Cadia, contrary to what studies may show, we're still not 100% sure what role he's playing but if you were curious as to who he releases, well…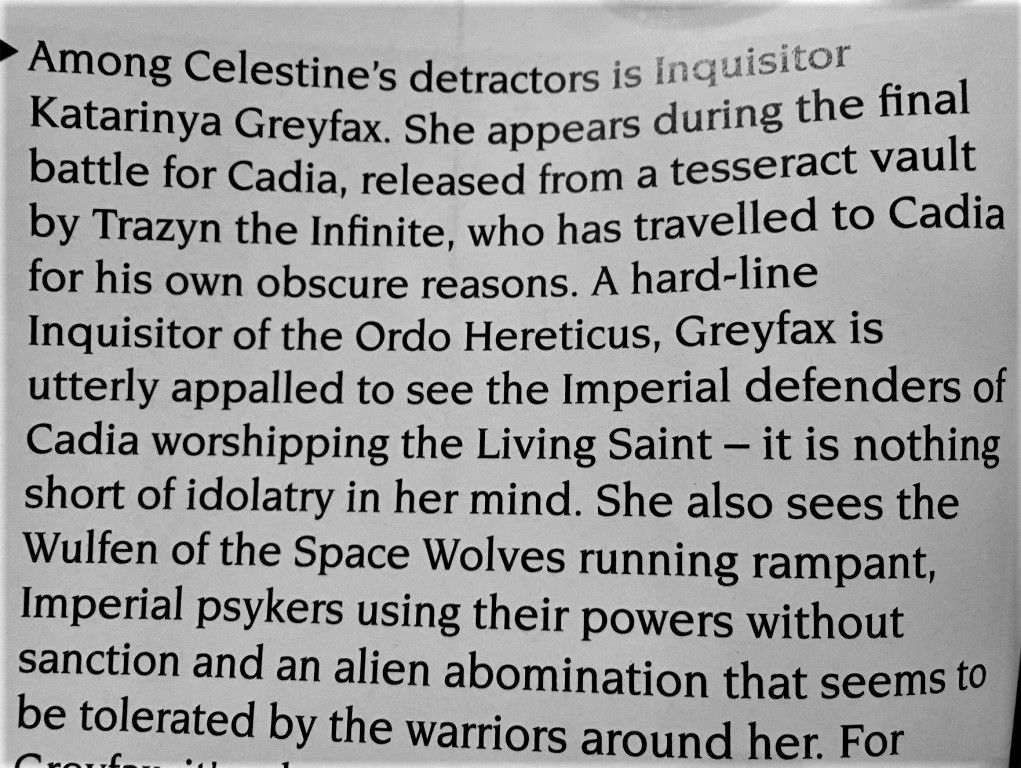 That's right – Trazyn releases Greyfax! And she doesn't like what she sees at all. As a hardliner of the Ordo Hereticus she doesn't like the saint-worship she's seeing. Could this be a hint at some of the divisions in the Imperium to come? We'll find out soon enough but what we do know is that this does not end well for Cadia.

Sorry Cadia – your days are numbered in the Imperium…
It looks to be a pretty dramatic turn of events and I can't wait to read what all happens. Now to shift gears and see what February is bringing us: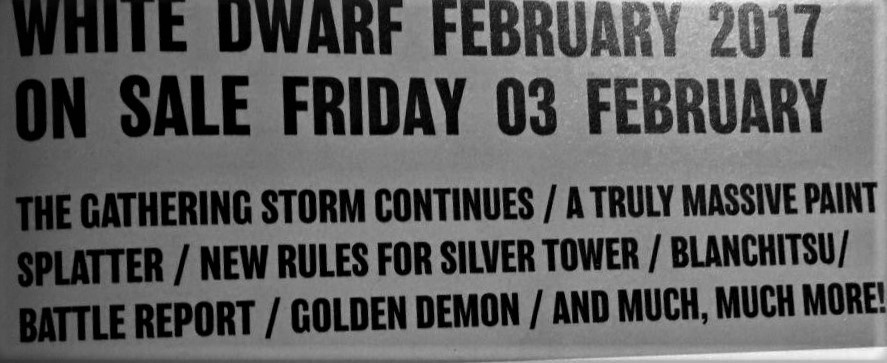 Abaddon's Black Crusade will push on perhaps toward Holy Terra, we are getting some new rules for Silver Tower (yea!), and I'm wondering what a Truly Massive Paint Splatter could be…Plus all those awesome other features we've come to expect.
White Dwarf should arriving to a store near you soon – are you ready for what the rest of the month holds?