Infinity: New March Releases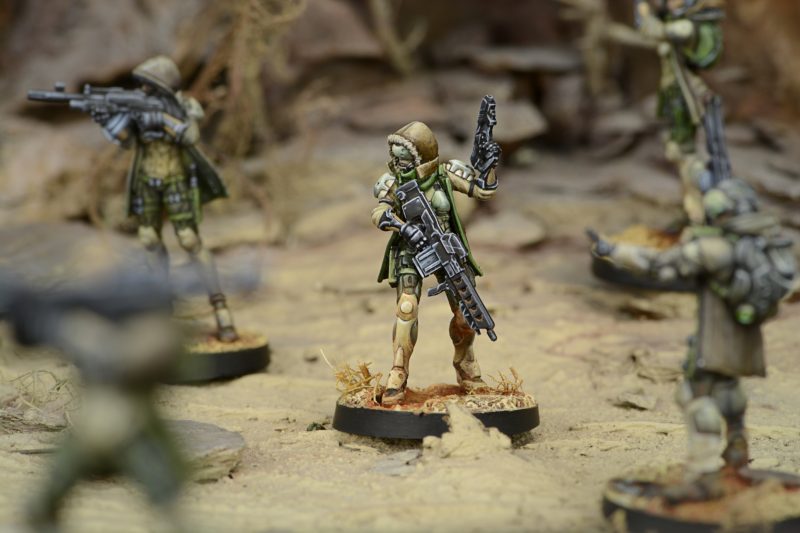 New units for Tohaa, Nomadns, Pan-O and more!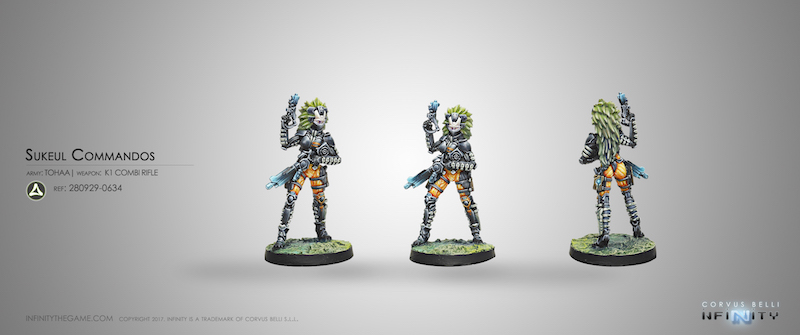 SUKEUL COMMANDOS (K1 COMBI RIFLE) – 

10,25€  
The Sukeul Commandos are formed by nothing but dead soldiers. Every one of its members is a veteran operative, a fatality of a past conflict whose skills were too precious for the Trident's High Command to lose.

A great addition to our Tohaa force thanks to the high-technology ammunition of her K1 Combi Rifle, designed to pierce the thickest armor plates.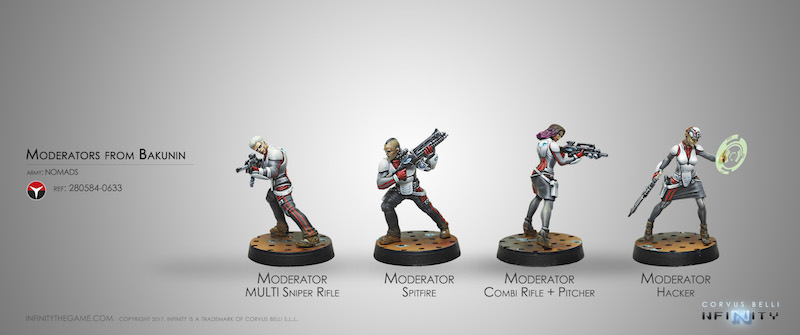 MODERATORS FROM BAKUNIN –  

27,95€    
This new Infinity unit box provides all the weapons options needed. Now you can compose a Fireteam of these Light Infantry in the Bakunin Sectorial Army. The Moderators are the tactical police unit of Bakunin, providing a rapid response force for any crisis situation.

This box includes four miniatures: a Moderator with Spitfire, a Moderator Hacker, a Moderator carrying a MULTI Sniper Rifle, and One Moderator armed with a Combi Rifle+Pitcher. This box is a great complement to the Bakunin Sectorial Starter Pack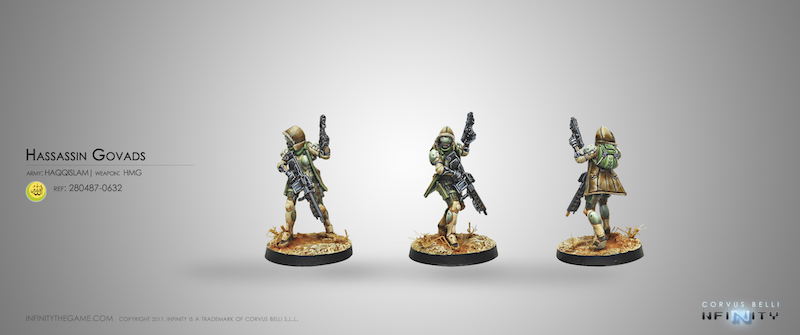 HASSASSINS GOVADS –  

10,25€  

  
The Hassassin Govad are veteran troops that are prepared to resist in any situation, no matter how hopeless it could be. The ideal addition to provide the offensive force your Hassassins Govads Fireteam needs.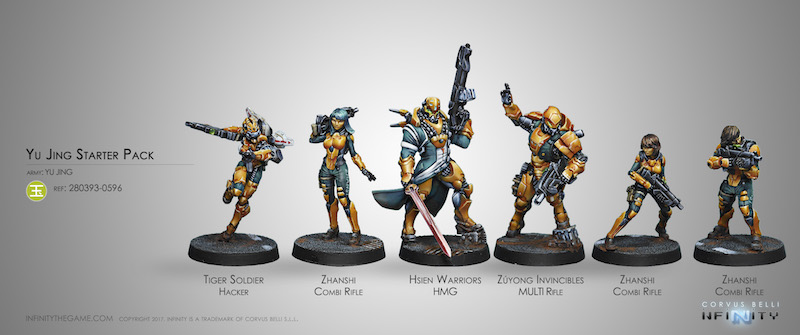 YU JING STARTER PACK  – 

39,95€ 
New release! You've seen it previously in the Operation: Red Veil box, and now it's released separately!

Subscribe to our newsletter!

Get Tabletop, RPG & Pop Culture news delivered directly to your inbox.

This Starter Pack is the best choice to start collecting a Yu Jing army, providing the core units for any army list: three Zhanshis with Combi Rifles, the backbone of the Yu Jing Army; a Zúyong, a tough Heavy Infantry; a Hsien with HMG and a Multiespectral Visor L2, the best choice to hunt down Camouflaged troopers.; a Tiger Soldier, a dangerous Combat Jump trooper able to land behind the enemy lines.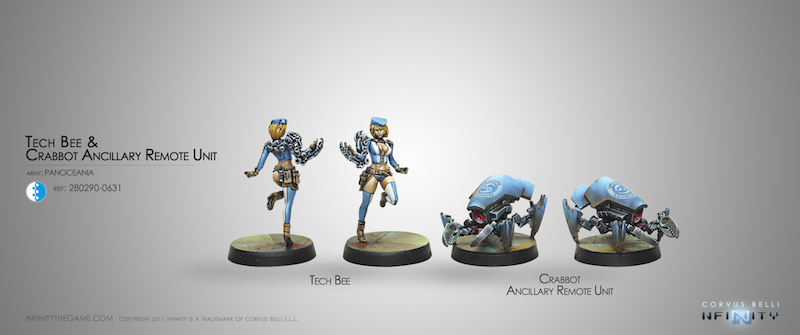 TECH BEE & CRABBOT ANCILLARY REMOTE UNIT – 

16,95€ 
With TAGLINE, TAG pilots have become more important. They are now receiving special training to be able to accomplish objectives deep into enemy's territory. The protection provided by their Tactical Armoured Gear will make it easier to achieve mission success.

This blister includes two miniatures: a Tech Bee from the Maintenance Battalions (new profile!), and a Crabbot, the Remote Pilot for the PanOceanian TAGs.