Tabletop Crowdfunding Round-Up: March 7th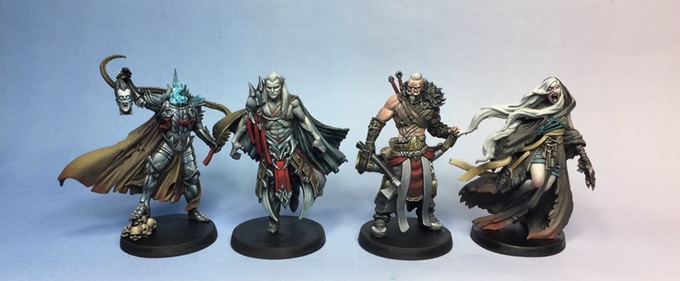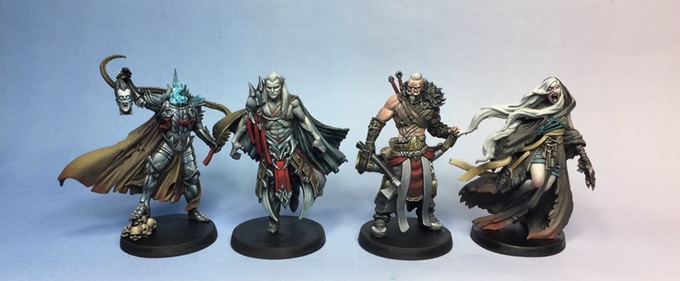 Aztec armies, pirate republics, and alien colonies!  Come check out this week's batch of Kickstarter highlights.
We have another busy week of games and miniatures on Kickstarter, but before I begin I'd like to point out that Cool Mini Or Not's next board game, Rising Sun, should be launching on Kickstarter shortly after this article goes live. Fans of Blood Rage may want to check out this Japanese-inspired spiritual successor.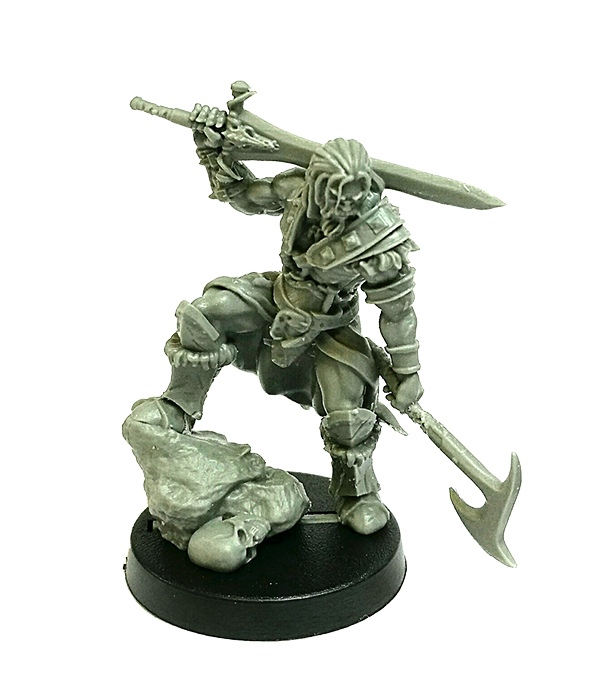 Pictured above: Village Attacks and Lion Tower Miniatures

Let's kick this week off with a new version of the popular deck building game Thunderstone Quest by AEG. This latest edition promises to add tons of new mechanics based on player feedback and suggestions. The biggest new addition is the concept of Quests, self-contained dungeons and cards that allow players to engage in a complete storyline each session. The campaign has been demolishing its stretch goals, and now includes several new character classes, upgraded components like plastic miniatures that represent each player, and new cards. The base set will cost you $60, or you can grab the Champion Edition for $100 that includes all 3 new Quests, each of which contains 243 cards.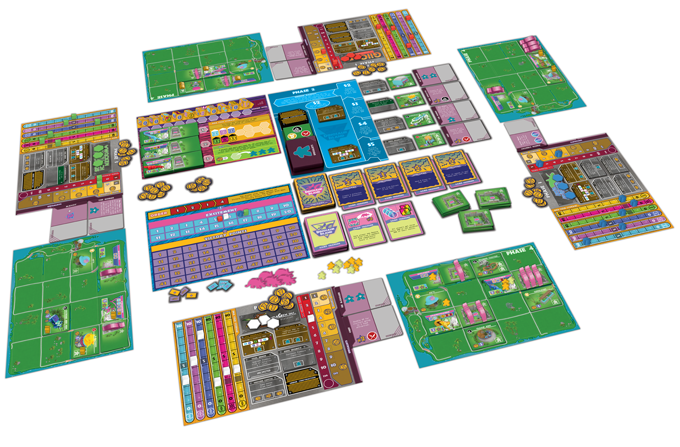 Recreate your Jurassic Park fantasies with Dinosaur Island, an upcoming worker placement game by Pandasaurus Games. Each player competes to build the most profitable dinosaur theme park in this scalable length board game for up to 4 players. Complete DNA sequences to resurrect dinosaurs and expand your park with new restaurants and rides to keep tourists coming back. Make sure you don't skimp on security though, because dinosaurs have a tendency to escape poorly constructed paddocks to eat your guests. Plot Twist cards are introduced at the beginning of each game and modify the rules in unique ways to keep each session fresh. A base copy of Dinosaur Island is $60, or $80 for the deluxe version.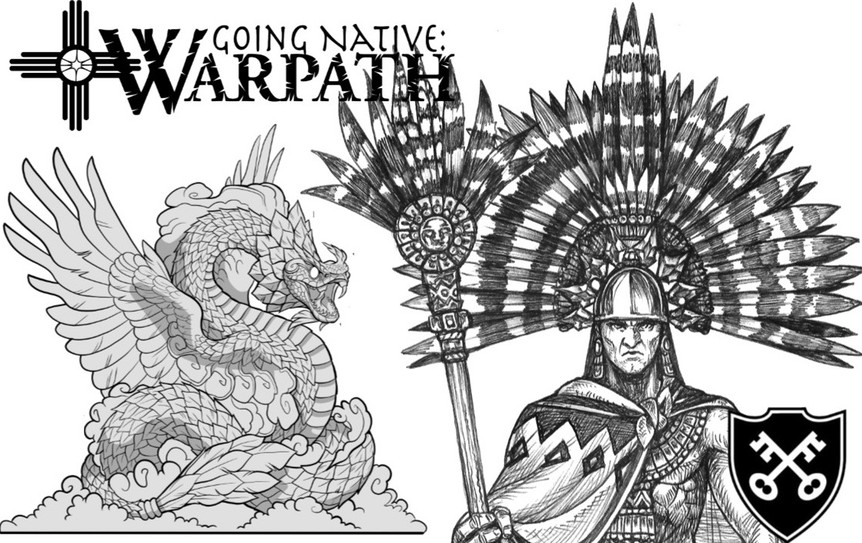 Paymaster Games is currently trying to fund a 28mm Aztec army suitable for both historical and fantasy games. You have a wide range of warriors, slingers, archers, priests, musicians, heroes, and generals to choose from for more conventional armies. On the mythical side, you can find several varieties of winged serpents, were-jaguars, spellcasters, vampires, and large monsters. There's several pledge levels available, depending on army size and whether or not the army is historical or mythical.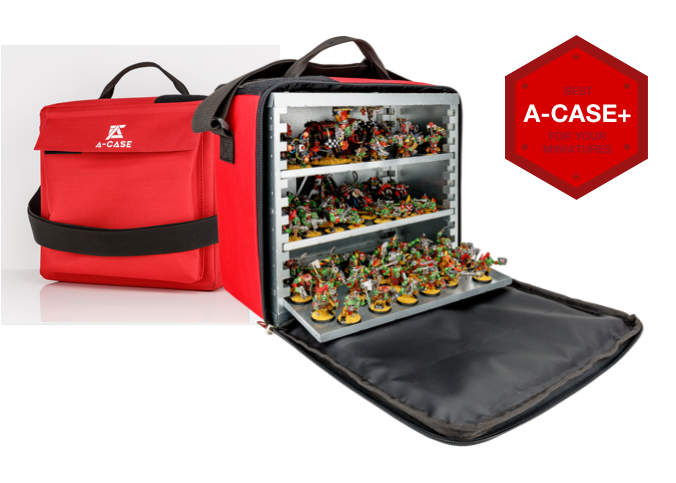 With your new Aztec army on the way (or not), why not invest in another carrying case to protect your precious minis during travel? The A-Case consists of a water resistant polyester bag with an 11″x6″x10″ steel frame with adjustable shelves. Each bag comes with magnets you can glue to your bases to keep your models in place. The standard bag comes with 5 shelves and 100 6x2mm magnets for $61. You can also buy bundle packs of two or three bags at a reduced price, and there are currently 7 colors to choose from.
Subscribe to our newsletter!
Get Tabletop, RPG & Pop Culture news delivered directly to your inbox.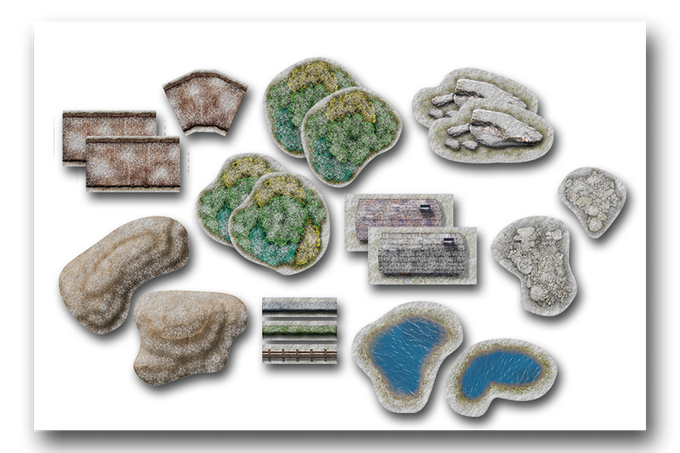 Hidden Forest is back on Kickstarter with a new batch of neoprene gaming mats and 2D terrain. The new snow terrain pack is designed with Warmachine in mind, while the asteroids pack is, unsurprisingly, geared towards X-Wing. The mats come in either 4'x4′ or 6'x4′, and themes include snow, grass, desert, and swamp. I've never used the terrain myself, but Hidden Forest products come highly recommended from a Warmachine group I occasionally play with. The mats are $55 for 4'x4′ and $65 for 6'x4′, while the terrain packs are $40 for the Warmachine set (20 pieces) and $20 for the X-Wing set (8 pieces).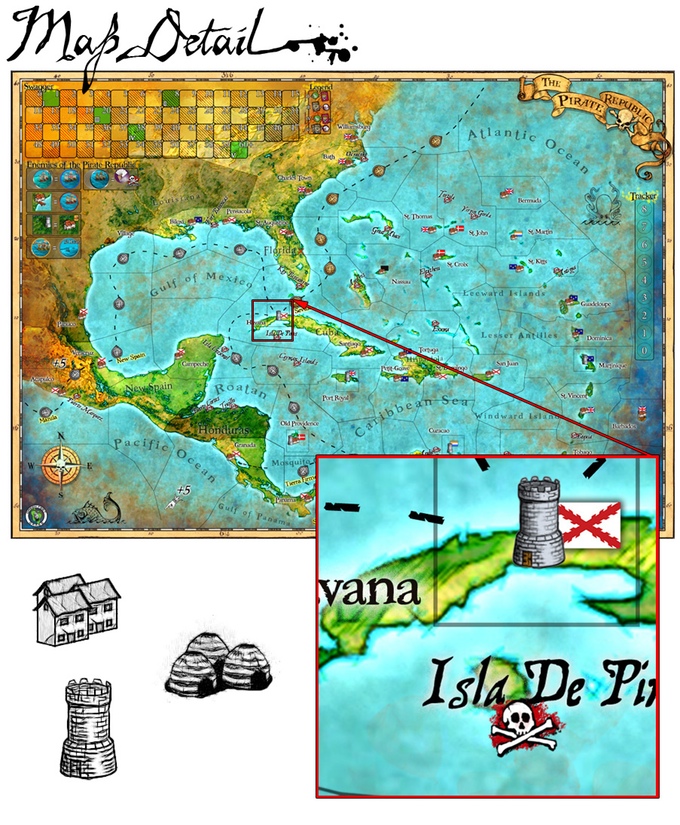 The Pirate Republic is an exploration strategy game that allows 5 players to relive the exploits of famous pirates in the West Indies. Players set sail on the high seas and explore treacherous waters full of hostile navies, pirate hunters, and countless riches waiting to be plundered. The game can be played either competitively or cooperatively as each player fights to earn their reputation as the most successful sea dog in history. The base version will cost you $54, with several deluxe versions available that feature upgraded components and gorgeous art prints by Chris Collingwood.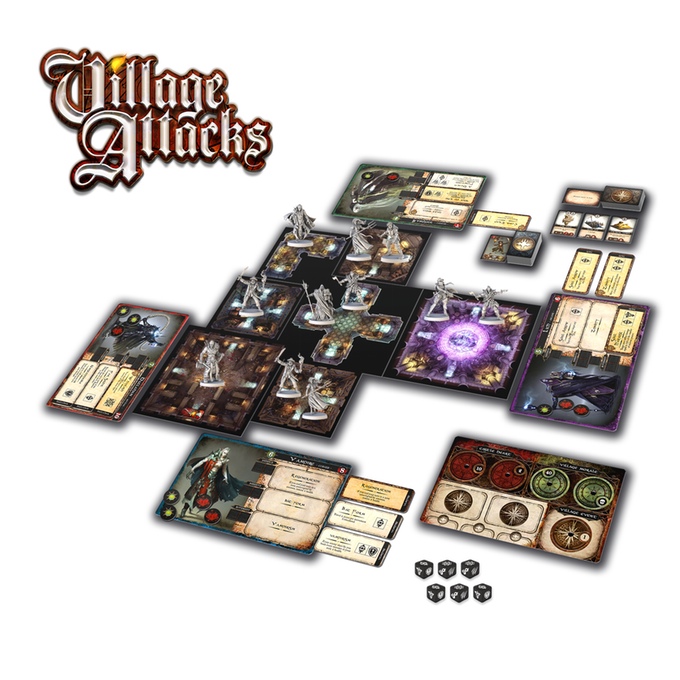 Village Attacks is a cooperative tower defense miniatures board game that lets players control mythical creatures defending their castle from angry villagers. Players will need to work together and build traps to fend off waves of peasants that, while weak individually, have the advantage of numbers. The real threat, however, comes in the form of veteran mercenaries and hunters that specialize in slaying specific types of monsters. Village Attacks has a simple and straightforward campaign, with the £80/$99 pledge giving you the entire game and all stretch goals.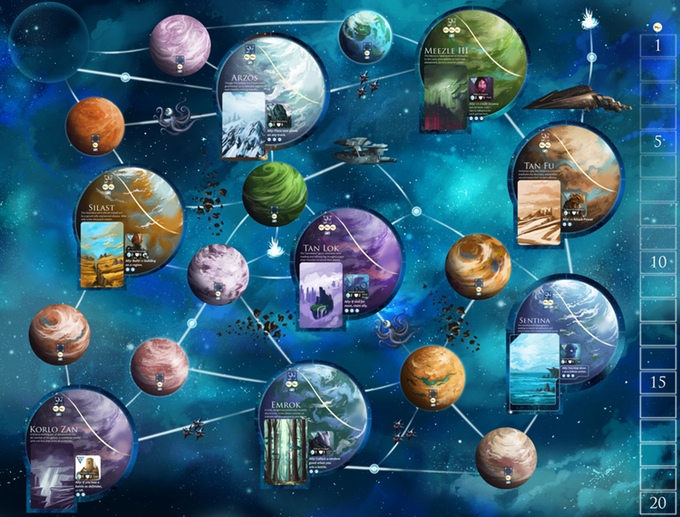 Finally, we come to the latest version of Ryan Laukat's Empires of the Void. In this 4X space strategy game, players must complete a mission given to them by an alien empire looking to solidify its grip on the fringes of the galaxy. The largely untamed worlds along the galactic fringe are populated with a variety of minor factions hoping to ally themselves with one of the galaxy's major powers during these turbulent times. Players manage their hand of action and event cards to establish their budding empire and conquer the fringe through military might or diplomatic negotiations. Empires of the Void II is another board game with a straightforward campaign, with only a single $60 pledge level.
Not too thrilled about any of these campaigns? Here's a few more games and miniatures that might grab your attention: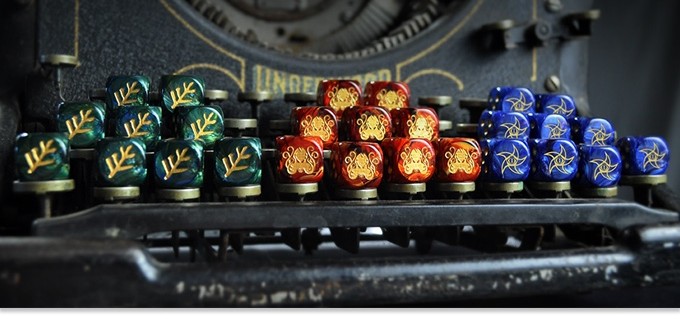 ~Which of these campaigns are you interested in?