Try 'The Third Law' Ruleset for Free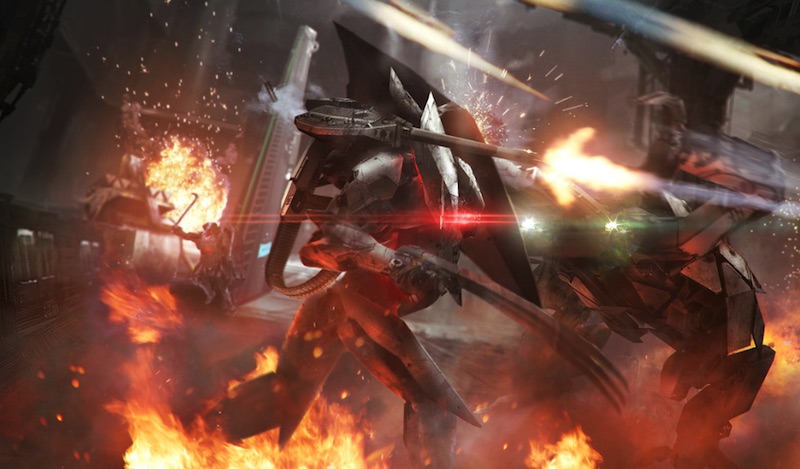 There's a new miniatures game in town – pick your faction and start a robot fight in The Third Law!
In The Third Law, players take on the role of an elite 'Machinist', a talented individual with the ability to remotely control a small team of brutal combat robots in battle.

Set in a bleak, near future vision of Earth, rival factions have ritualised warfare and now use small teams of robotic warriors known as 'Wreckers' to compete for power, influence and rare fossil fuels.  With a dynamically shifting battlefield, a wide range of factions, Machinists, Wreckers and upgrades to choose from and cutting edge game mechanics The Third Law provides unparalled strategic challenge for tabletop wargamers.
There are 4 factions to choose from…

You can test drive the rules before Kickstarter launch…
The Rulebook, Paper Dolls, Machinist Cards, Wrecker Cards, Upgrade Cards and Dice Faces/Conversion Charts can all be found by clicking on the link above.  These are free to download and print, all we ask is that you leave us a bit of feedback either in the forum or on the Facebook page.
We are really proud of how far we have come with this ruleset but nothing is perfect.  Our goal is to publish the best game possible and we can take even more steps towards that with your help.  Initially we are releasing all the materials required to field an Array from either the Full Metal Dragons or the Carbon Combine; over the next few weeks be sure to check back as Kev is already beavering away at the resources for Liberty Division and The Ridden.  If you have any questions then you can get in touch via email, the contact form on the website, the Facebook page or the forum.  We will all be available to answer questions and discuss the game and we are really looking forward to seeing what you think of it.
Subscribe to our newsletter!
Get Tabletop, RPG & Pop Culture news delivered directly to your inbox.