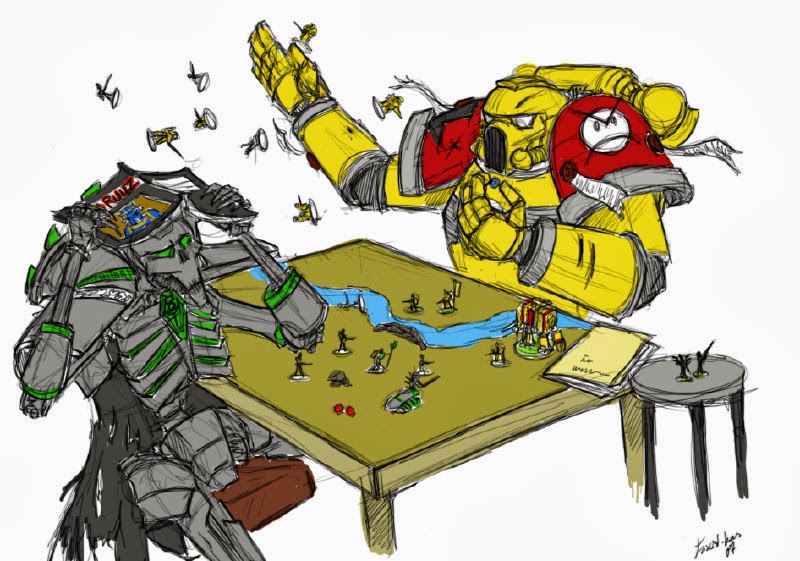 Pimpcron is angry, like only an emotionless robot can be.
Hey girls and boys. Your pal Pimpie St.Cron is here and I'm gonna tell you why Kill Points ruin the game. If you don't agree, then you're wrong like my friend James, who loves Kill Points.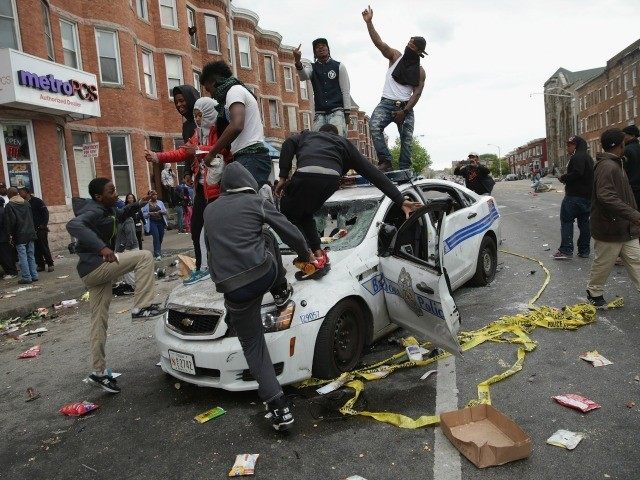 If your anger against Kill Points isn't this lit, don't bother inviting me.
What Is Kill Points?
Mission Number 2 in the rulebook (Purge the Alien) where it says to bring your cheesiest crap and sit back and bash faces in, rolling cups of dice. Well, that's how I read it. It's the mission that you score points by killing complete units of models and you receive 1 VP for each unit you kill. But with all of the armies completely balanced and equally point-costed, there couldn't possibly be anything wrong with that – right?
Kill Points Isn't Fair
To explain my point I'll be ridiculously extreme with my example; for Science!
"I bring an army of Grots, you bring Grey Knights. We play a 1500 point game and everything is going well: until it isn't. The Grot player is paying 3 points per model while the Grey Knights player pays like a trillion per model. So even though we are playing the same number of points total, I have 18 units (read: 18 possible Kill Points to give up) and the grey Knights have 7 units. Possible points to give up makes a big difference, but because there isn't such thing as possible points in most games, people don't realize how unfair Purge the Alien is."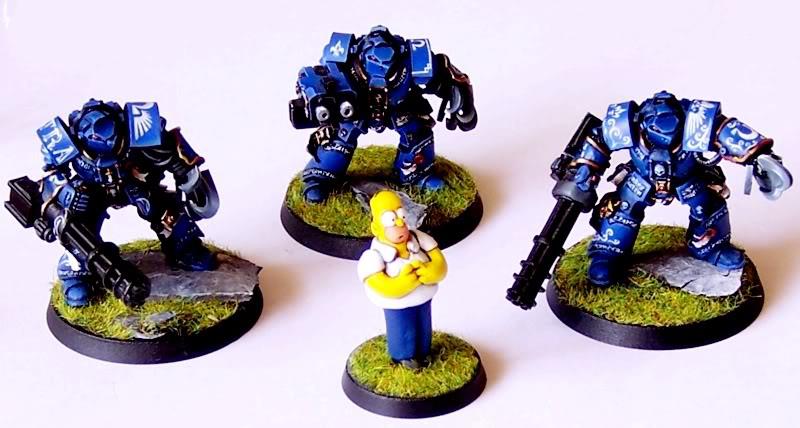 You came to the WRONG neighborhood Homer.
It's like playing basketball where my basket is an open dump truck bed and yours is a regulation basket.
Sure, it doesn't guarantee that the Grey Knights player will win; but it sure as heck improves his chances.
Kill Points Promotes Cheesy Lists
What do people hate about shooty armies like Tau? That they tend to sit as far back as they can, never move, and shoot things off the board. I have always disliked armies like this because it's so point-and-click. Sure, there are choices to make like target priority, but compared to more technical armies such as Dark Eldar it's pretty boring. There is no incentive at all for them to move and they can pump all of their points into the most efficient killing machines they can buy.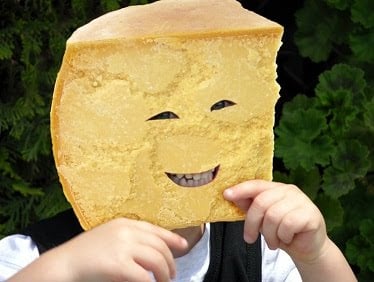 Compare that to an Objectives game, and the Tau have to play with way more planning and maneuvering. They actually have to move things forward and try to take objectives. Moving creates choices that need to be made beyond where you move or who is nearby, because many weapons are effected by whether or not you moved. You have to choose to either reduce your shooting and move, or get closer to your objectives and risk being in assault range. Hard choices are what make games like this great. Not the choice of what unit I want to die more without thought for any other phase of the game.
Here's Solution #1
This solution doesn't fix all of Kill Points' issues, but goes far in balancing the disadvantage problem. You kill units as normal. At the end of the game, you count up how much the completely destroyed units are worth, and you get a VP for each complete 200 pints killed. So I kill 557 points worth of completely destroyed units, I'd get 2 Kill Points. Kill 600 points worth, get 3 KPs. I find that this is a nice clean way to handle the disadvantage hoard armies face, and doesn't skew your points for a tournament like my next solution does.
Solution #2
Literally earn a Kill point for every unit completely destroyed. So I kill 577 points worth of completely destroyed units, and get 557 Kill Points. This is a much more accurate and granular point system, but doesn't work well with multi-round tournament scores unless you divided it by a base number to cut it down. But you kill 18 Grots per Grey Knight for the same KPs? Seems fair, honestly.
Solution #3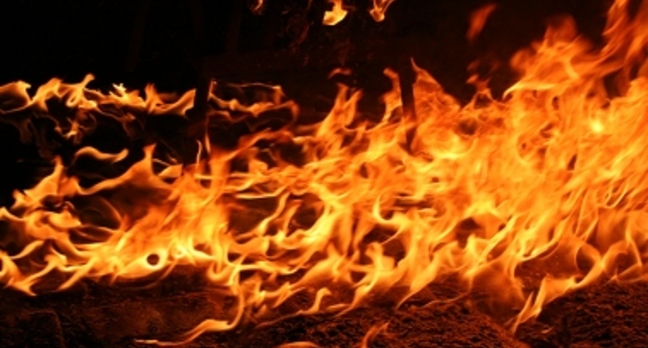 Re-roll the mission when you get the Kill Points result. Matter of fact, just tear the page out of the book, or smother it in peanut butter. You can't roll Purge the Alien if it's already been purged. Games Workshop has even admitted that mission blows. It's considered a defect in the book that it was included. I called GW when I noticed that Purge the Alien was in my book. They immediately mailed me a new copy for free that had that page ripped out. Okay, that's a lie. But in a perfect world man.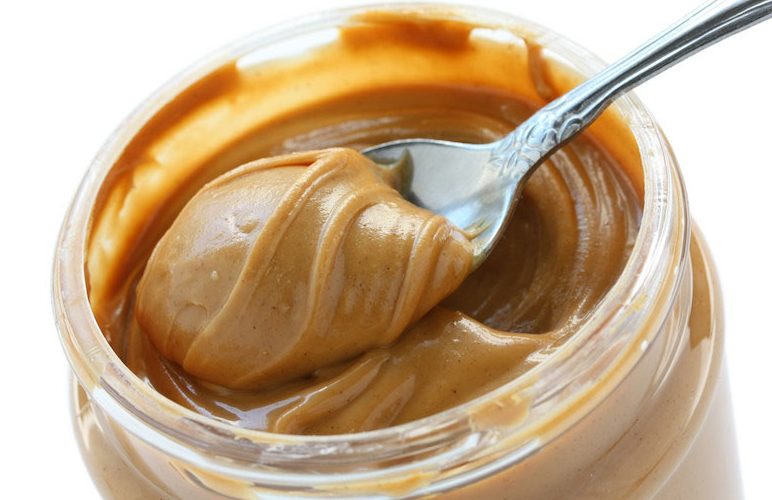 Great, now spread it over Purge the Alien.
What say you? You a Kill Points person? Or do you still want my respect and are willing to denounce your favor of Mission 2 thrice times before the crow caws at noon?

Tickets are on sale!