Dawn of War III has an Open Beta Weekend starting the 21st – Are you ready for the next installment?!
If you're not already registered, you might want to hop on over to Relic's Sign-up Page and get in there for the Dawn of War III Open Beta Test.
It's been almost a full year since the game's announcement went out. The Dawn of War III team has been dropping a steady stream of breadcrumbs ever since and now it's almost time to dive in. If you're curious about what exactly you'll be able to check out in the Open Beta then Relic has a handy chart: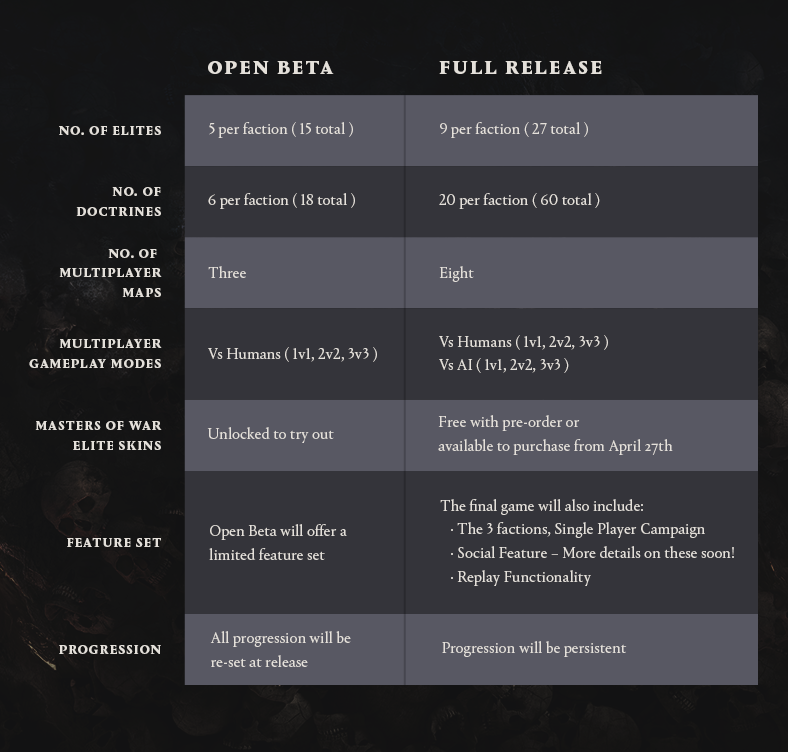 As far as game access, the beta is certainly limited compared to the full version but it should be more than enough to get an idea of how the game will play. The registration is free so if you've been on the fence why not give it a shot this weekend to find out for yourself. If you still have questions you can also check out the Open Beta FAQ page for more info.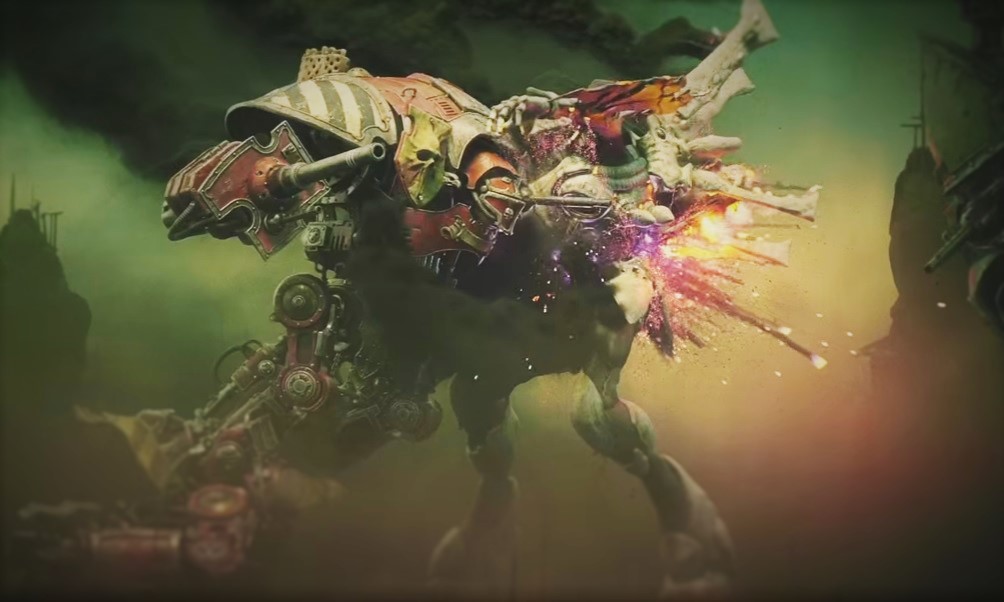 Dawn of War III Open Beta:
10am PST April 21st to 10am PST April 24th
Well there goes my weekend.