Tabletop Crowdfunding Round-Up April 4th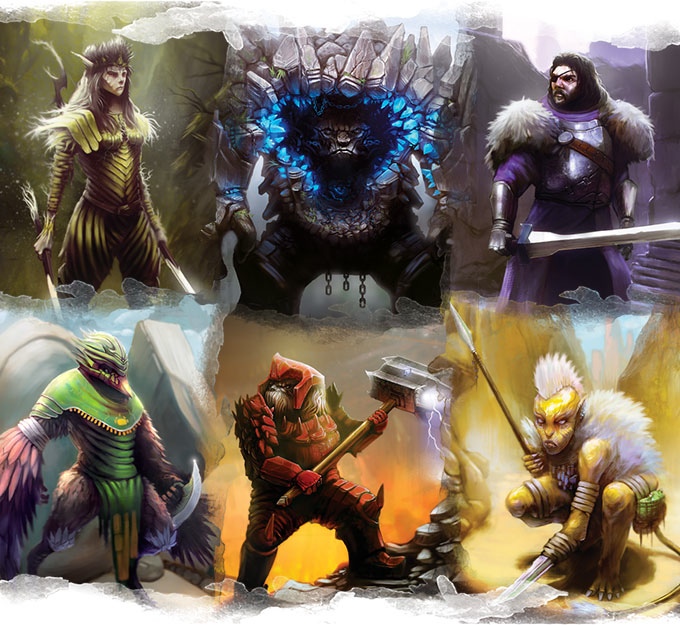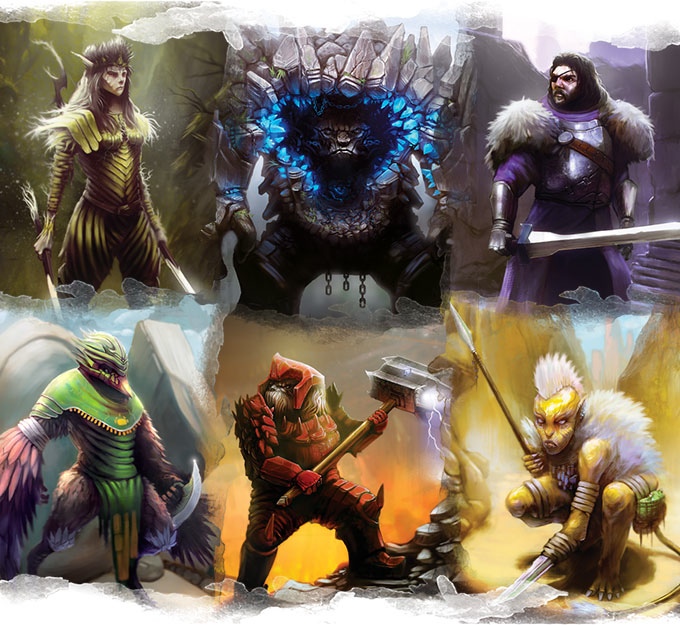 Brutal gladiators, skilled dwarven smiths, and the Black Death- Come check out this week's batch of Kickstarter highlights!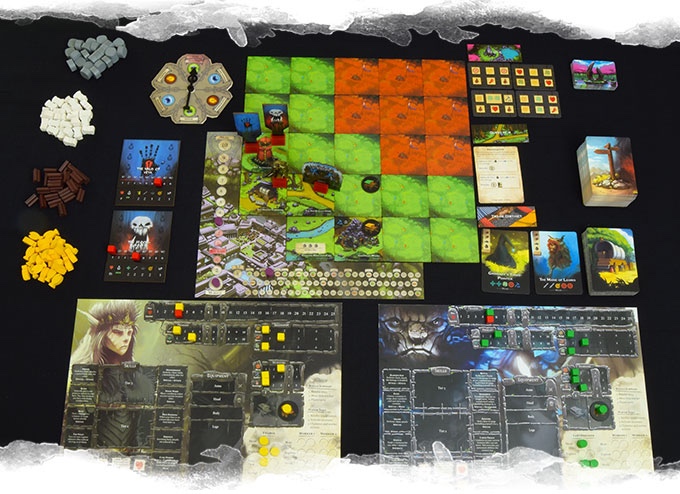 Let's start this week's round-up with The City of Kings, an upcoming adventure board game that has been gaining a lot of attention of Kickstarter. You and up to three friends play as a band of heroes trying to push back the armies of Vesh following a crippling defeat for your forces. The game takes place across seven scenarios, each full of optional objectives to complete. The six playable characters have 12 skills and a dizzying array of 90 stats that can be customized to tweak your character's role. Enemies are just as customizable, ensuring that each encounter can be totally unique. The most basic version of the game starts at £59/$74, and pledges go all the way up to a £599/$750 Game Designer Edition where you can work with the designers to make your own custom scenario.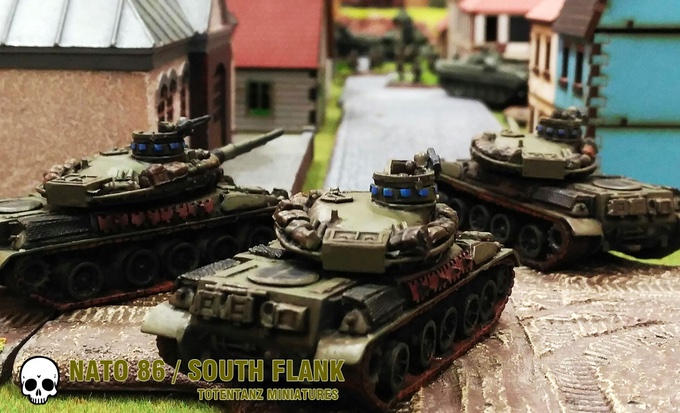 Spanish startup Totentanz is working on a line of 15mm miniatures for use with your favorite Cold War games. Nations represented in the line include France, Spain, and Italy, and the miniatures are suitable for Cold War/WWIII scenarios set in the late 1980s. The €100/$108 pledge will give you a nice mix of units, including 4 VECs, 4 AMX30Es, 4 BMRs, 3 infantry squads, and 1 HQ. There's a few additional units you can find in the add-ons, like Milan BMRs and anti-tank teams.

Promethium Forge is creating a set of modular 28mm MDF terrain inspired by classic terrain kits from the '90s. This set includes bulkheads to block line of sight, stairs, ladders, and multi-level catwalks and rooms, making it perfect for smaller scale skirmish games. The full $115 set comes with enough terrain to saturate a 3'x3′ table.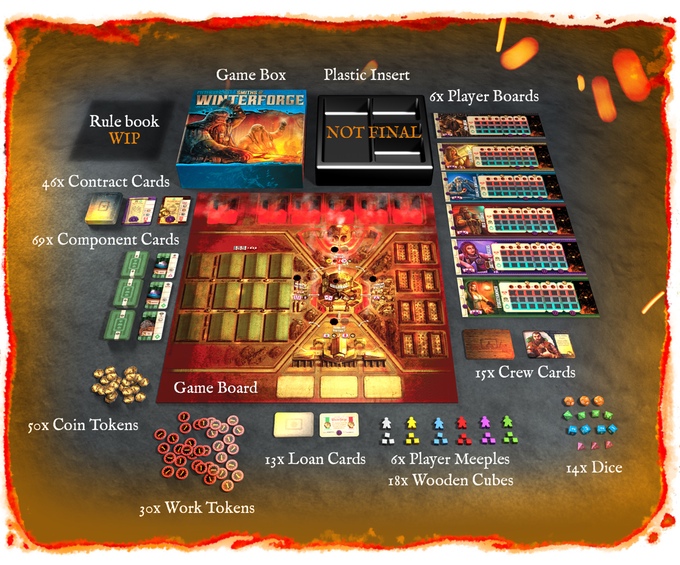 Smiths of Winterforge is a competitive strategy game of dwarven blacksmithing for up to five players. The great guilds of Winterforge are competing to win the favor of the royal family by forging legendary items in their blazing furnaces. Hire your crew of smiths, shop around for exquisite raw materials, and finally put your team to work crafting the best items in Winterforge before your rivals can. You can get your own copy of Smiths of Winterforge for $37.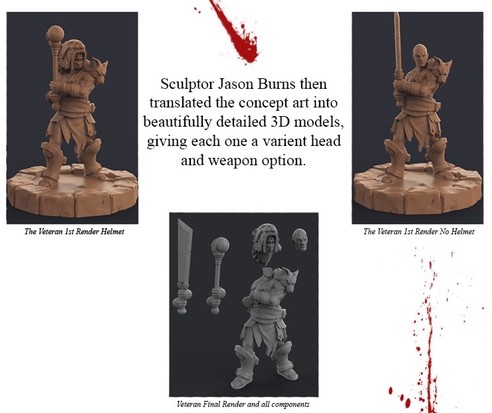 SafeHaven Games is looking to fund a set of six 28mm resin gladiators. Each miniature comes with multiple head and weapon options to create 24 different configurations. SafeHaven's eventual goal is to make a gladiatorial skirmish game to accompany these models, and you can get a demo of the rules when you pledge. Stretch goals include colosseum terrain, more gladiators, and ferocious beasts for them to fight. You can get the full set for $40.
Subscribe to our newsletter!
Get Tabletop, RPG & Pop Culture news delivered directly to your inbox.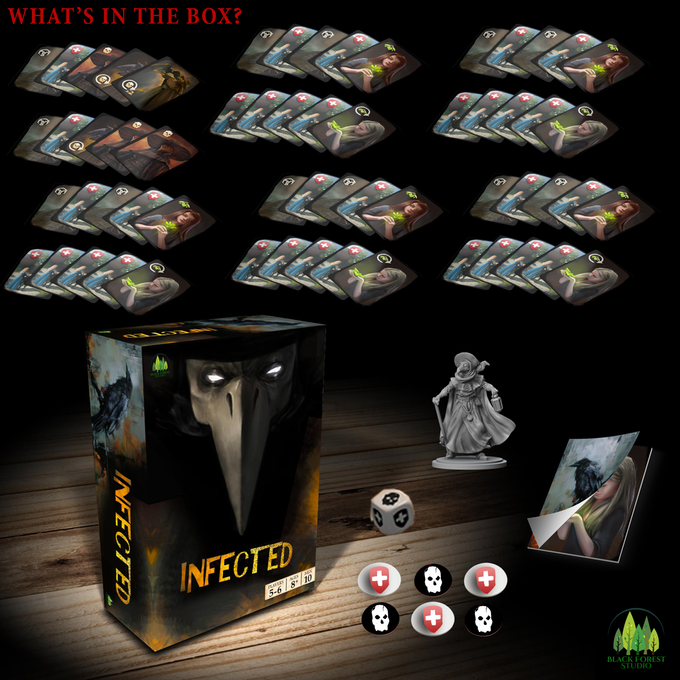 Finally, Black Forest Studio is back with a new social deduction game called Infected. The game supports up to six players, and can scale to 12 if you combine two copies together. Set in the Middle Ages, your village is being ravaged by the bubonic plague, and everyone is scrambling to find a vaccine to protect them from the deadly disease. Hidden amongst the villagers is a sinister plague doctor bent on spreading the illness and wiping out the whole village. Players have a hand of cards, and during each turn they pass a card to another player. The plague doctor is actively trying to infect the villagers, while the villagers are trying to figure out who they can trust with the vaccine cards. A player dies when they have been dealt a plague card, unless they were previously vaccinated. There are also safe cards and cards with randomized effects determined by rolling a die. You can buy your copy for $15, or $28 for two.
~Which of these campaigns are you interested in?