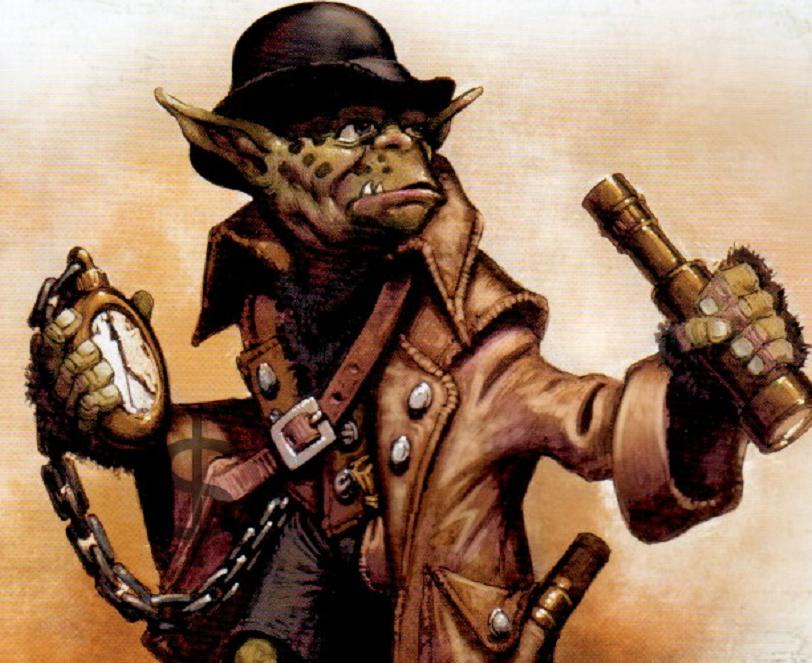 Attendees get the opportunity to take home an exclusive mini – this year Reinholdt gets a make over!
Take a look at the Exclusive Model available to attendees of Lock and Load 2017–the only gamefest that can kill your Caster on *your* first turn.
Reinholdt was one of the first mercenary characters designed for the game – the initial art was done by company owner Matt Wilson. He carries artifacts that he's picked up during his adventures, and loves to tell the tales behind each one to anyone that will hire him. He's known more for his ability to evade dangerous situations that running in and fighting.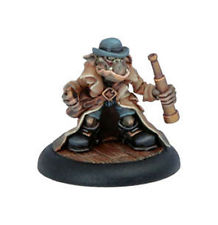 Privateer head honcho Matt Wilson and sculptor Doug Hamilton on the design of this year's model that's inspired by the gobber spectator:
Matt: When we settled on Reinholdt for our next caricature to be released during this year's Lock & Load, I felt I owed it to the little guy to take on the design of the miniature myself. I wanted to bring over as much of the original character design as possible but translated into a pinup-style persona that still preserved the essence of what the model does on the tabletop.
The bowler, the trench coat, vest boots, and short pants are all there, if not a little shorter and a little snugger than they appeared on the original speculator. And his tools of the trade are all represented as a visual menu of what the character has to offer your chosen warcaster. To finish it off, I added a plushy in Rinny's satchel as an ode to our favorite gobber.

Doug: I didn't realize how long Reinholdt had been around until starting on this project. As I think back to those early games, I guess he has always been there, and he's certainly deserving of a new twist after so many years…. Rinny has a style to her reminiscent of Reinholdt (as Matt mentions in detail) yet was coy and cute as opposed to frumpy looking. The important goal would be to pull all of those elements together as a sculpt and then sneak the original into this new version, if you look closely.
Take a peek at what we've done to Reinholdt and pick her up at Lock & Load GameFest this summer. I look forward to hearing what everyone thinks of this convention twist on a classic character. Oh, and for the record, this won't be the last time Matt and I team up for something special this year!
I can't help but wonder how viable she'll be in the current meta, though.