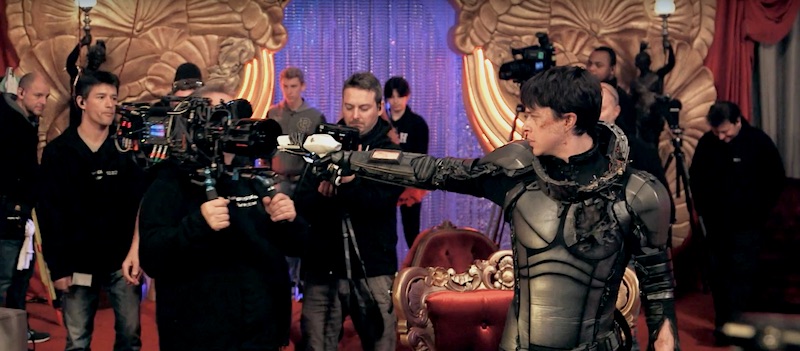 This new featurette digs into Besson's love of Valerien's source material's characters and colorful universe.
The last trailer was released last month, and hopes are high for this sci-fi story form France to live up to the glimpses we've been given.
In this behind the scenes look Luc Besson talks about the source material, the story he's created, and why he had to wait to make his latest movie. For those that are worried about the material being treated well: it's creator – Jean-Claude Mézières – was on hand. Check out what he and Besson have to say about the movie…
I'm stupidly hopeful for this movie – especially given how much I hated his last one. It's a more colorful take of sci-fi than we've seen in awhile. We've gotten serious and dark and gritty a lot in the past several years. It's time we get something that's action packed and occasionally goofy and has a bright color palette. Different is good, or at least it'll be pretty.