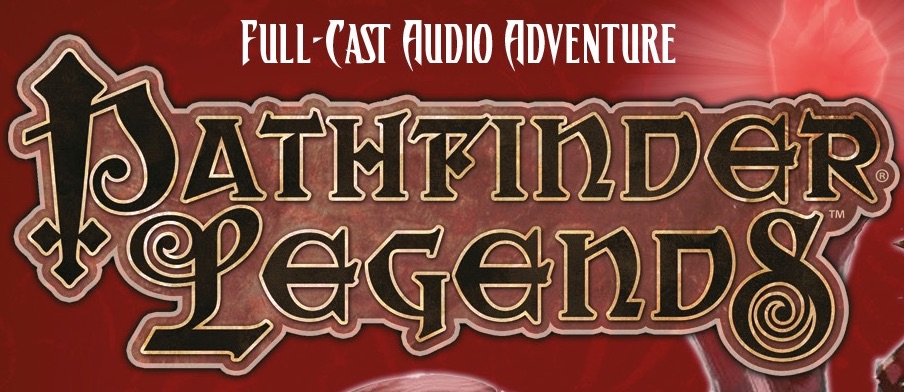 The Curse of the Crimson Throne saga continues, thanks to Big Finish Productions.
The latest in the Pathfinder Legends audio drama series is here! What began with a plague in Korvosa continues to build towards its bloody, riotous climax as the talented performers at Big Finish Productions bring us the Crown of Fangs. Hear the drama unfold before you as they bring to life the rebellion against Queen Ileosa Arabasti reaches its boiling point, but, as fans of the Adventure Path know–there's more at stake here than just a rebellion. And if the heroes want to succeed, they'll have to overcome the forces of the corrupt queen and her army of bewitched bodyguards.
via Paizo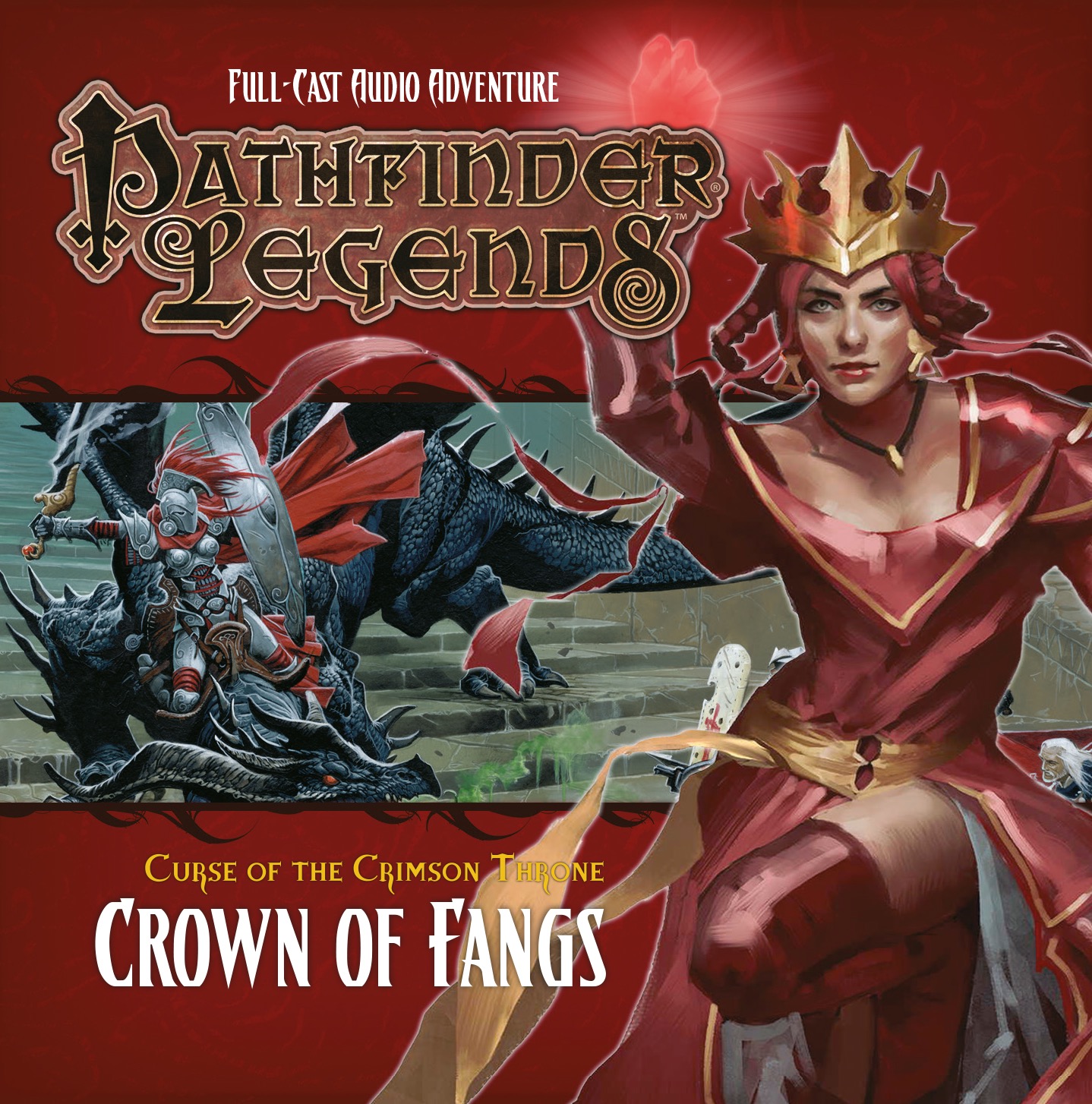 The story of the classic Curse of the Crimson Throne Adventure Path gets new life in the latest Pathfinder Legends audio adventure series by our friends at Big Finish Productions!

In Pathfinder Legends—Curse of the Crimson Throne #6: Crown of Fangs, Korvosa withers in the grip of a mad monarch! Beaten down by riots, disease, and the ironclad enforcers of a cruel despot, the people shudder in their homes and pray for saviors. The time has come to rise up against the crazed Queen Ileosa Arabasti and put an end to her vicious rule.

Yet within the walls of Castle Korvosa waits an army of soldiers, bodyguards, and diabolical monstrosities—to say nothing of the seemingly invincible queen herself. Can Valeros, Merisiel, Ezren and Harsk put an end to the tyrant's reign? Or will an ancient evil claim Korvosa once and for all?

Pathfinder Legends audio adventures adapt the world and characters of the best-selling Pathfinder Roleplaying Game. Each episode runs about 2 hours and features a cast of professional actors, sound effects, and music that immerse you into the dangerous and exciting world of Pathfinder.
And of course, who could forget the Dragon…